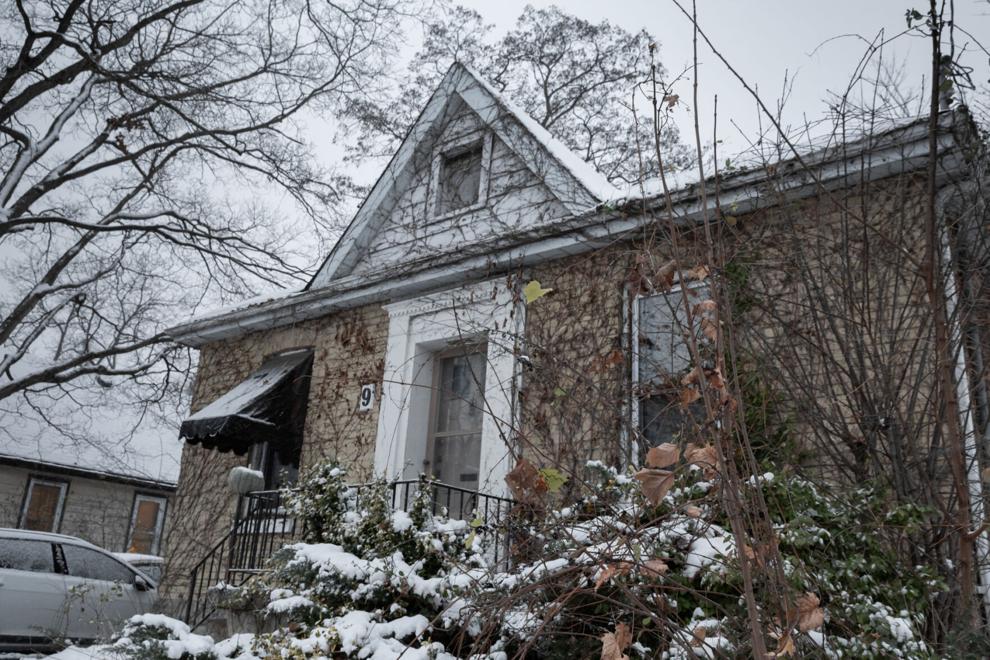 After a year of mostly online classes, Western University is planning for an in-person fall semester, leaving students to consider their housing options for next year.
Julia Nguyen, a second-year medical science student living off-campus, signed a one-year lease last March, but split her time between London and Mississauga. 
"I came home from winter break and stayed home a little longer than usual, just because I don't have in-person classes," said Nguyen. "[My roommates and I] signed a yearly lease and we are paying monthly deposits." 
After tenants complete a year lease and intend to stay in the same house, the contract switches to a month-to-month agreement.
More students are searching for housing now after Western University announced sweeping changes to their residence system Tuesday.
Western will not offer residence spots to upper-year students next fall and will suspend all live-in residence soph positions to allow for better social distancing among first-years. The university also repurposed Lambton Hall, a university apartment available to upper-year students, as a new first-year residence.
When given the option between a month-to-month contract and a year-long lease, Nguyen preferred signing a yearly lease.
"I feel more comfortable having the security that I'm good for the whole year," she said. 
Leases are most commonly for a 12-month period, though some landlords will offer eight or six months.
Other Western students chose to run out their leases and pay month-to-month, avoiding the need to find a last-minute sublet if they choose to leave mid-way throughout the year. Tenants must provide 60 days notice to end a month-to-month lease.
"We made an agreement with our landlord to do month-to-month," said Lanxin Jiang, a third-year BMOS student living off-campus with roommates. "The reason why we settled on month-to-month rent is because it's going to be very hard to sublet."
"With month-to-month, we have the flexibility of just giving our landlord a 60 day notice in case that school isn't going to open in-person classes for September," Jiang explained. 
Many students are looking for an eight month lease during the school year, in order to avoid subletting in the summer months.
"Some of us are uncomfortable with the subletter using our furniture, there's the question of where would we put our furniture?" said Jiang.
"For first-time renters, most rentals will be a 12-month lease. If students want to stay at the same place with the same roommates, we would suggest to go on a month-to-month basis after the initial 12-month lease. If they need a short-term rental, subletting often meets this need," said Western's associate vice-president of Housing and Ancillary Services, Chris Alleyne, in a March statement.
Due to the hybrid option of some in-person — and mostly online — classes, some students ended up moving back home with their families this year.
But, many students stayed in their rentals as they were already paying the lease. After signing a lease, students are required to pay rent for the months listed in the contract even if they choose not to stay there for the whole term.
If students want to end their lease early, they have a few options. 
"Students have three options should they wish to move back home in the middle of the year: negotiate with their landlord who has to agree to end their lease, sublet their current place to another person, go to the Landlord and Tenant Board if they have a legitimate reason to contest their lease under the [Residential Tenancies Act]," wrote Alleyne.
Most renters in Ontario are in leases covered by the Residential Tenancies Act. The Landlord and Tenant Board is in charge of enforcing this law. 
Alleyne encourages students to review their leases with Off-Campus Housing Services if needed.