Western students and community members protested against Iran's Islamic regime outside the University Community Centre Wednesday afternoon.
Protests in Iran against the Islamic regime have continued since the death of 22-year-old Mahsa Amini in September. Amini was arrested and detained by the "morality police" in Iran, which enforces the country's dress code that requires women to cover their hair. She died in custody three days later.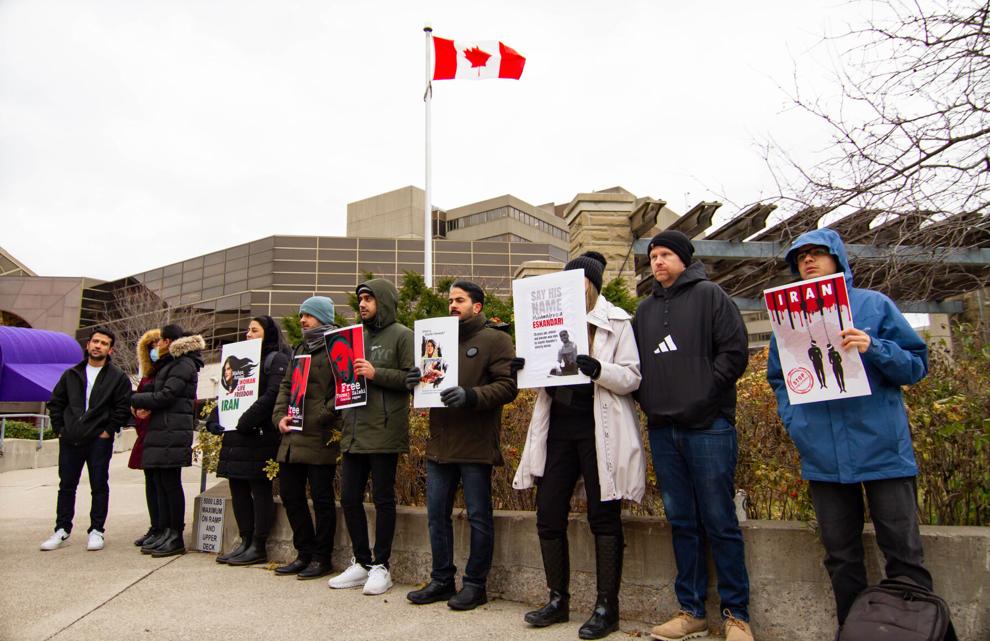 The protest was one of over a hundred occurring Wednesday throughout North America and Europe. This is the second major demonstration on Western's campus and third in London. Western's first demonstration was held on Sept. 22 just eight days after Amini's death.
Many Western students and faculty attending on Wednesday held signs featuring the names and images of Iranian citizens who have reportedly been killed by Islamic Republic Security Forces and Intelligence Ministry Agents. Their posters also featured messages such as "woman, life, freedom" and "freedom for Iran."
"It is very cathartic to see that you have a family here to share your outrage," says Paria Rahimi, an Iranian PhD student studying theory and criticism who attended the protest.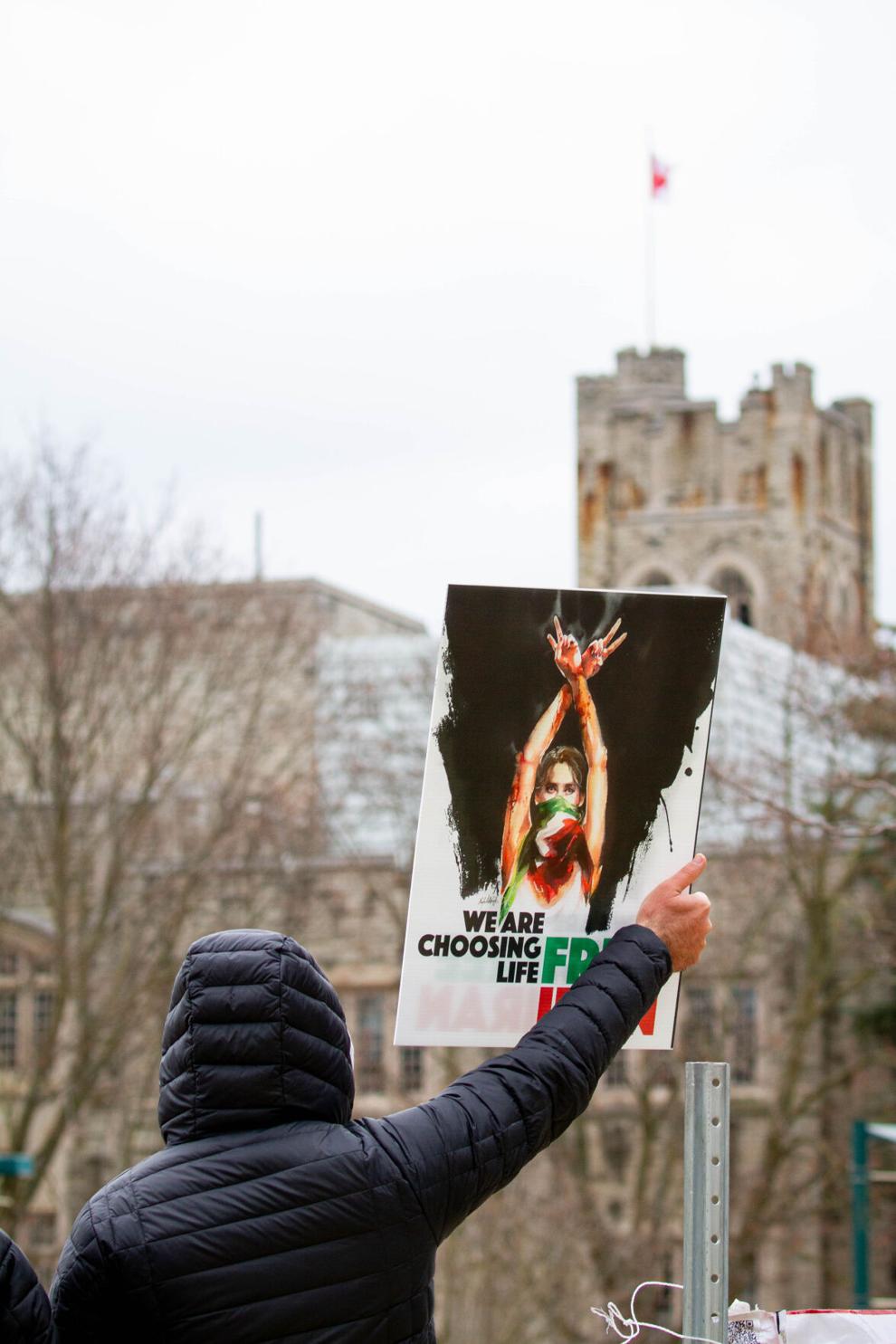 Wednesday's UCC protest was organized by the Iranian Scholars for Liberty, a group of students and professors from universities across Canada, the United States and Mexico. Iranian Scholars for Liberty aims to bring awareness to the events taking place in Iran and fight for the rights of people in Iran.
"It's very interesting to see that there are so many Canadian or non-Iranian people that are among us," said Rahimi. "I am very happy to have support."
"This revolution we are having in Iran is a feminist revolution," said Rahimi. "If there is any person here that thinks [they are] a feminist, I believe they should consider themself as an ally or a sister of Iranian women."