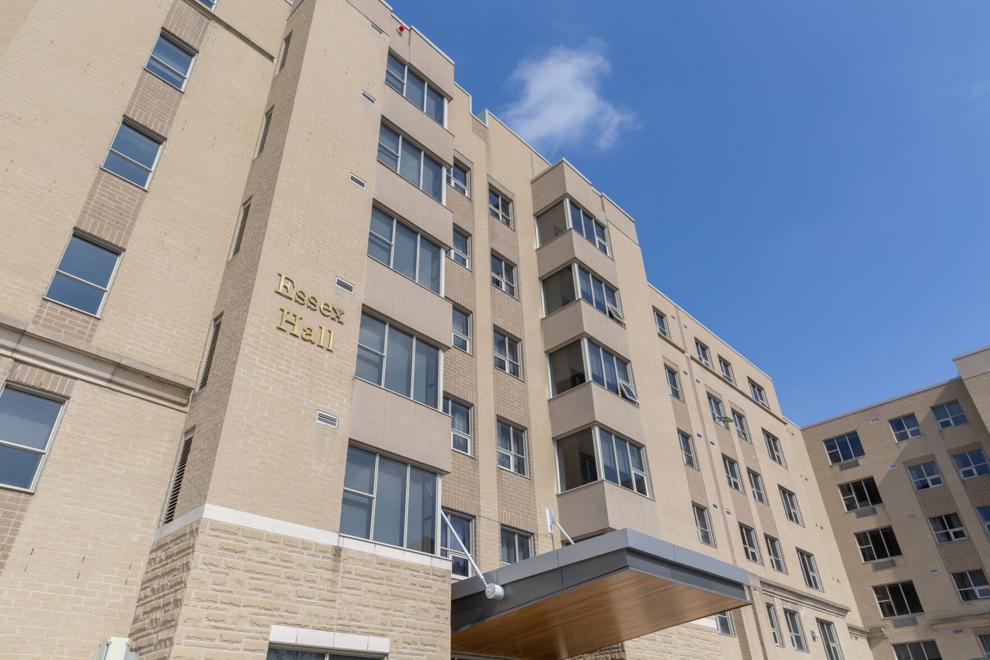 Students in residence say they are unclear on COVID-19 protocols, including how to respond if they test positive. 
Sofia Tomassini, a first-year medical sciences student living in Delaware Hall, said students in her residence are "always sick," but she rarely sees anyone self-isolate.
"[Students in residence] just treat COVID as a regular flu or cold, and if one person on the floor is sick, by the end of the week, the whole floor ends up getting similar symptoms," said Tomassini.
Tara Shahzadeh, a first-year health sciences student living in Medway-Sydenham Hall, echoed Tomassini, saying "everyone is sick one way or another."
Cici Ma, a first-year management and organizational studies student living in Saugeen-Maitland Hall, said when her roommate tested positive for COVID-19, Western didn't provide much guidance. According to Ma, her roommate was only told to self-quarantine and Ma wasn't told anything following the positive test.
Chris Lengyell, director of Western's Housing and Ancillary Services, said a COVID-19 isolation guide with information about meals, roommates, washrooms and supports was shared with students in an all-residents emailed newsletter on Sept. 13. 
Multiple students said they did not recall receiving the email. Instead, students like Shahzadeh said they only remember receiving the standard daily COVID-19 self-assessment and absence notification email.
After a quick search, Shahzadeh realized she had received the newsletter with the isolation guide from Western Housing on Sept. 13, but said she had not seen it initially and was not reminded.
The isolation guide was found below information about a "Residence Pool Party" and to "Join Residents' Council."
The isolation guide states, "if you receive a positive test result or become symptomatic, you must isolate until fever-free for 24 hours and symptoms are significantly improved for 24 hours (48 hours for gastro-intestinal symptoms). Afterwards, you are to wear a mask in all settings outside of your room for a full 10 days from the start date of symptoms."
The isolation guide states that "failure to abide by health and safety protocols may result in conduct sanctions … up to and including immediate removal from residence."
The isolation guide indicates that living with someone who has symptoms or tested positive for COVID-19 doesn't require students to self-isolate if they are over 18 years old and have received a COVID-19 booster dose — those under 18 only need to be fully vaccinated — or have previously tested positive in the last 90 days and do not have symptoms. 
"I was sick and I tested negative, but if I tested positive, I don't know what I would have done," said Amy Sagoo, a first-year student living in Saugeen-Maitland Hall. 
The isolation guide also said students who are sick must wear a medical-grade mask and practice social distancing when attending a shared washroom. 
Those with viral symptoms, such as a fever or cough, can order residence-provided to-go meals through the myHousing Portal, and "meals will be available for pick-up in a designated location" as long as students wear the required medical-grade mask. 
Tomassini said she didn't know students could order food through the portal, and has only heard of her peers ordering through third-party food delivery apps like UberEats. She was also unaware medical-grade masks were required in communal spaces for those who were sick, including in shared bathrooms.
"For the past month of living on campus, I have not been wearing a mask nor have I seen other students in my residence wearing masks," said Tomassini.
Lengyell said, in a statement to the Gazette, "residence staff have been trained to use both the health & safety protocols page and the isolation guide as reference points to navigate conversations and support for students."
According to Lengyell, training and protocols in response to COVID-19 "were developed in collaboration with public health and medical experts on campus and are aligned with provincial expectations."