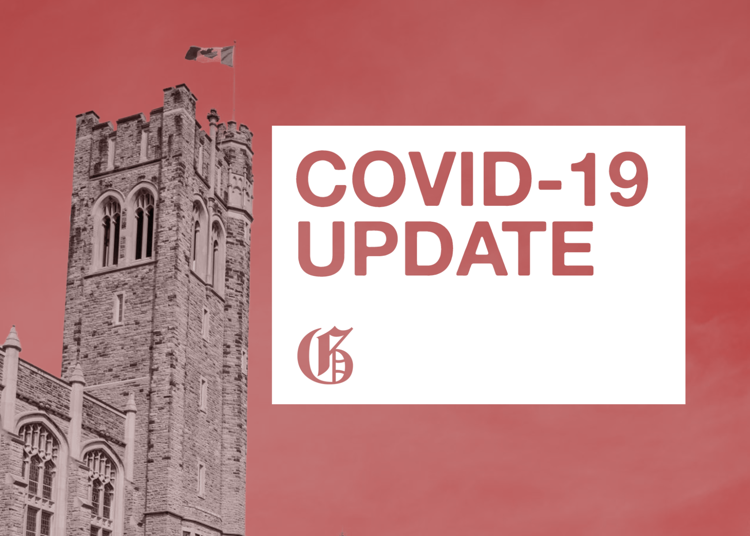 This story was updated March 24 at 3:25 p.m. to include additional information.
Western announced Monday night that, as early as Tuesday morning, students living in traditional residences must move into single rooms elsewhere on campus.
Students in Medway-Sydenham Hall and Delaware Hall must move to Elgin Hall and those in Saugeen-Maitland Hall to Essex Hall, the university announced in a surprise email.
Western said the move will impact around 220 students currently living in shared rooms, while just under 700 students remain in residence overall.
Western also confirmed it will allow students to stay in residence into the summer if they're unable to go home, at a "nominal cost."
After being encouraged to leave residence over the weekend, many first-years have moved out, leaving room for Western's latest measure to combat the spread of the novel coronavirus.
The change was announced by Chris Alleyne, vice-president of housing and ancillary services. The email comes just a day after Alleyne told residents they could eventually be relocated to new buildings.
"Start packing now. You could be moving as early as tomorrow," insists the message.
Initial plans to move students next week were expedited after Canada, Ontario and London all declared a state of emergency over COVID-19.
The Middlesex-London Health Unit, London's health authority, recommended the residence shuffle, advising Western to "limit the number of shared bedrooms and communal washrooms used by our students," according to the email.
"This is for your own health and safety and for our community as a whole," said Alleyne in the email.
The email, sent just before 8 p.m. Monday night, says that students can start moving out as early as 10 a.m. Tuesday. Students will be notified via email as soon as their new room is ready, and find out their room numbers once they arrive. The rooms are currently being sanitized.
Western said move-outs will happen from 10 a.m. to 4 p.m. until Thursday.
The moves are mandatory; the university is not accepting requests for suite-mates.
Two students will share a four-bedroom suite, with two of the bedrooms blocked off. Each will have their own washroom, but will share a kitchenette and living area.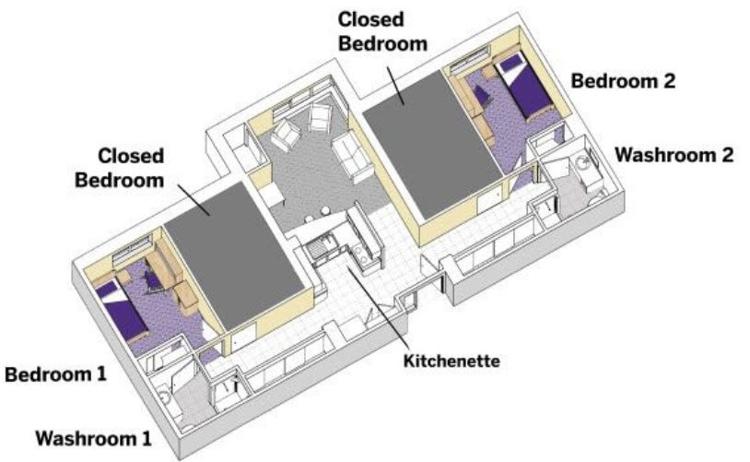 The university said they will provide carts and garbage bags to assist in the move. The university will also be paying for taxis for students moving from Delaware and Saugeen, while students in Med-Syd are expected to "walk their belongings across the street to Elgin."
The Elgin and Essex dining halls will reopen Thursday despite closing earlier this week.
All moving is expected to be completed by March 26. 
Alleyne said residences will remain open past their intended closure on April 27, directly following the exam period. Students who are unable to return home will be allowed to remain on campus.
"As this is a situation that our students cannot control and would be an unexpected expense, we are planning on summer accommodations to be at a nominal cost," Western's housing office wrote in an emailed statement.