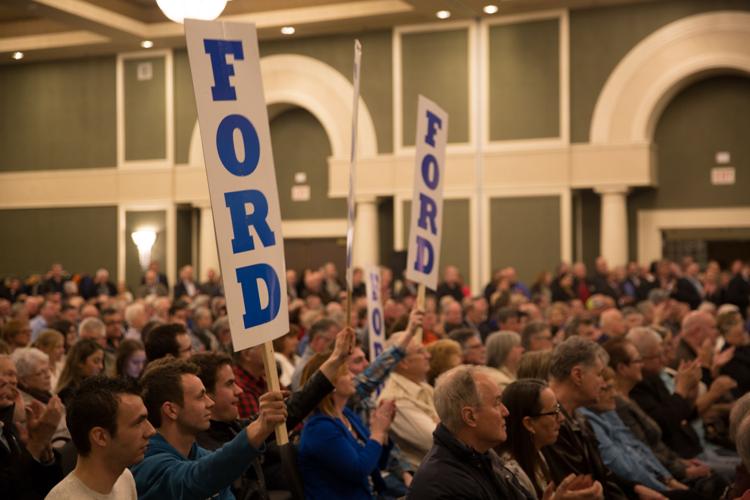 A national student group has filed for a repeal of Ontario's funding changes to student services, taking months of student push-back and protest into the courts.
The Canadian Federation of Students has applied for a judicial review by the Ontario Superior Court, claiming the Progressive Conservative's Student Choice Initiative maliciously targets student governments, newspapers, supports and more.
They are joined in the filing by the York Federation of Students.
The filing seeks an audience with the court this summer, before the school year begins. Or, barring that possibility, the CFS filing asks for an injunction against the policy.
The PCs announced in January that all ancillary fees — paid by students on top of tuition — will now be optional unless they are deemed "essential" by the ministry for training, colleges and universities.
The filing cites comments made by Premier Doug Ford in a fundraising email, calling student governments "Marxist" and saying that the optional fee regime "fixed that." CFS claims the comments reveal the initiative is a political attack, not a legitimate policy.
The University Students' Council, who led a 76-signature letter of student governments against PC policies, are not a CFS member. They said they will be keeping track of the appeal.
"We've heard concerns from students about the potential impact of the Student Choice Initiative since its announcement in January. The USC will continue to share these student concerns and communicate the value of student unions to the provincial government," said Bardia Jalayer, USC president-elect. "We are aware of the lawsuit launched by the Canadian Federation of Students and the York Federation of Students and will be following its progress closely to understand the impact its outcome may have on our organization and our students."
Many of the USC's services, including the Gazette and Radio Western, are affected by the funding shakeup.
Catherine Dunne, USC vice-president-elect, was recently named the head of Ontario's premier student lobby group, the Ontario Undergraduate Student Alliance. She echoed the USC's comments.
"OUSA has continued to hear that students are concerned about the impacts of the student choice initiative. It's clear that other students groups across the province are worried as well," she said. "OUSA has been meeting with members of provincial parliament and stakeholders in the sectors to share those student concerns and we will continue to do so."