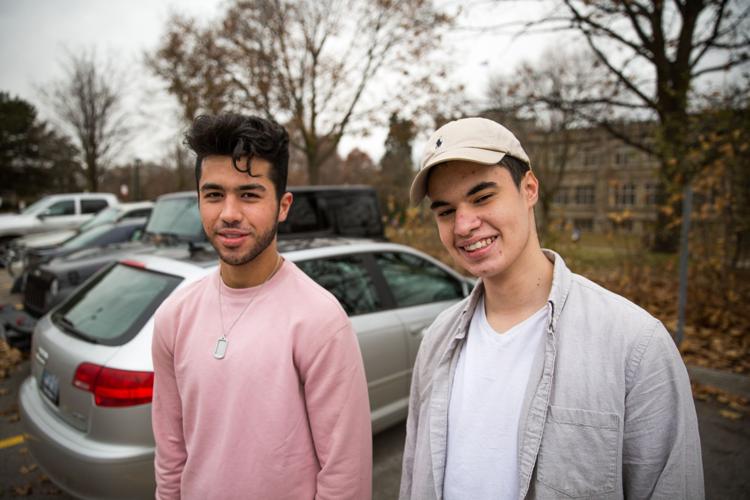 What was supposed to be a quick Uber ride to Masonville Place on Friday turned into a heartfelt conversation about one driver's story that left two Western University students speechless and wanting to help. 
Sam Taheri and Rayane Moric are second-year medical sciences students at Western. They started a GoFundMe fundraiser after hearing about the personal circumstances of Hassan, their Uber driver.
Taheri and Moric are frequent Uber users, and they initially thought Hassan, like their previous drivers, was a full-time Uber driver but were surprised when they heard that wasn't the case.
Hassan told Taheri and Moric that he had taken up driving for Uber as a second job in order to support his wife who has cancer. Hassan told them he works full time as a mechanical engineer.
"Right off the bat, he was really nice," Taheri said. "After a few minutes he started going through his personal life and telling us that his wife, who was a PhD researcher studying cancer, ended up getting up cancer."
After Taheri and Moric got out of the car, they wanted to do something for Hassan, so he could afford to spend more time with his wife.
"When she's ill, he stays home and takes care of her, but when she is feeling well, he is out there driving people around late at night," Moric said. "Instead of spending the time [driving Uber] when she is feeling okay, he can take a couple nights off and spend more time with his wife because she is obviously in need right now."
Later, after the ride, Taheri called Moric to suggest making a GoFundMe fundraiser. Soon after, they filmed a video explaining the fundraiser, which has currently raised $285 of its $500 goal.
The students note that they are having some trouble promoting the fundraiser, but they have reached out to a variety of sources in hopes that it will get more support.
Hassan does not know that Taheri and Moric have started this fundraiser. They are planning on surprising him with the money by tipping him through Uber.
The money will be donated to Hassan when the goal is reached or after Christmas.