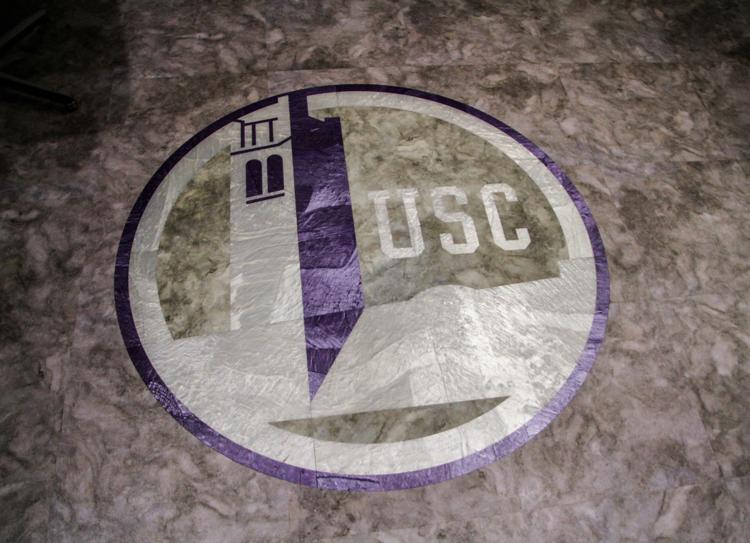 Western students will vote in February on whether or not they want Western to prioritize mental health — even at the expense of other initiatives. 
Western University students will answer a question about mental health and wellness on the upcoming University Students' Council elections ballot.
Last Wednesday, council passed a motion to include a referendum question that asks students whether or not they would like to see mental health and wellness included as a high priority in Western University's strategic plan.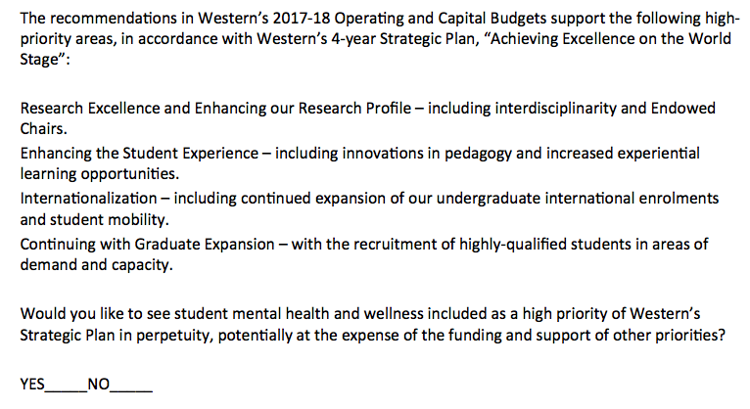 Social science president Mitchell Pratt presented the motion, noting Western's current four-year budget plan presents four parameters regarding student experience, none of which deal with mental health and wellness.
"The plebiscite is designed to gather an opinion of where students want to see administrative money go," said Pratt. "There is a mental health crisis on this campus, and I think we need to be doing more as student leaders and advocates to help solve this crisis."
Pratt said that although the plebiscite is not binding, it will provide valuable information that student leaders can use.
"It's very hard to go to the administration based on no data, no fees, no anything," said Pratt. "[The plebiscite] could provide a very firm basis to say that we want to see funding go towards mental health and wellness on campus." 
Second-year medical sciences student, Caleb Ajao believes that recent events, including two students' deaths, have been an eye-opener to the community about the importance of mental health. 
"I believe that if the school can allocate a little more attention to mental health services, then as a whole we are healthier, we are happier, and furthermore we are smarter," said Ajao.
Melanie-Anne Atkins, coordinator at the Wellness Education Centre, said that more funding can be used to develop new strategies that think outside the box to improve student mental health on campus.
"Getting students more access to opportunities to learn about their wellness and learn specific strategies to both maintain and improve their mental health and wellness is very valuable," said Atkins. 
Rick Ezekiel, interim senior director of student experience, said Western is currently working on a mental health and wellness strategic plan, set to launch in 2018. He said Western supports efforts to integrate a wide range of health and wellness services across campus.
Council voted unanimously to pass the motion.