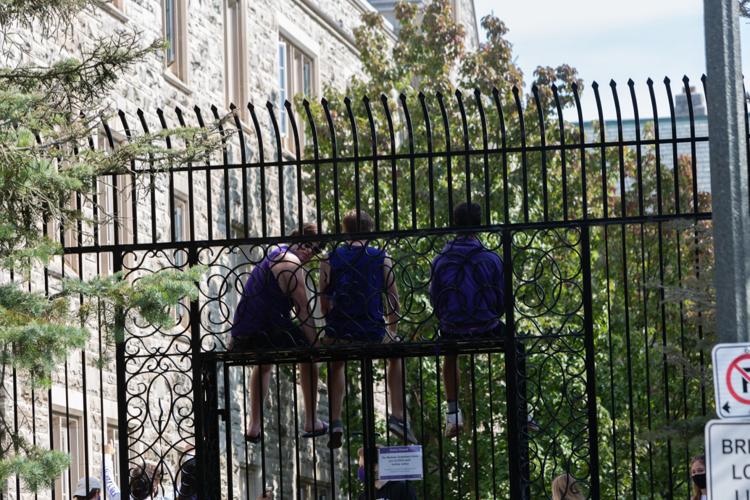 Western tells students it is "critical" to remain vigilant about COVID-19 this Thanksgiving, even as the province limits testing in the days leading up to the holiday weekend. 
"I am concerned about there being an uptick in cases after the break" said Jennie Massey, associate vice-president of student experience. "I understand that people will have a desire to travel and that presents risks."
Massey's sentiment echoes those of both local and provincial leaders — who have told families to find "alternative" ways to celebrate the holiday this year and asked students specifically to "avoid close contact with anyone [they] haven't lived with since school started." London's Mayor Ed Holder said Monday he sees this weekend as "fraught with potential for challenge" to mitigate the spread of the virus.
The renewed push for students to distance from family over the three-day weekend comes less than a day after the Middlesex-London Health Unit directed Western University to limit on-campus coronavirus testing, following new provincial guidelines which prioritize testing for high-risk individuals. 
"Yesterday the university received direction from the health unit to cease testing asymptomatic patients at the campus COVID-19 testing clinic," said Massey. 
As of Tuesday morning, Western is only testing staff and students who either are symptomatic, require a test for international travel or were directed to seek testing by a health authority. There are now no clinics in London offering testing for asymptomatic people who have not identified as high-risk for exposure.
Western has recorded at least 70 student COVID-19 cases and two community outbreaks — the highest at any Canadian university — since the start of classes, though the MLHU stopped providing student-specific data late last week. The university announced their plans Wednesday night to continue a hybrid-model second semester, with 20 per cent of courses in-person. Meanwhile, several peer universities with lower case counts are shifting online.
"There are no decisions being taken that students aren't aware of at this stage," said Massey. "If there is any change in plans or pathways we will be in communication with our students as quickly as possible."
Western coordinates all plans with the MLHU, according to Massey, and continues to receive direction from local health officials on matters related to on-campus activities.
"I hope we can return after Fall [Reading Week]," said Massey. "But [our campus community is] really all codependent on each other for that to occur."