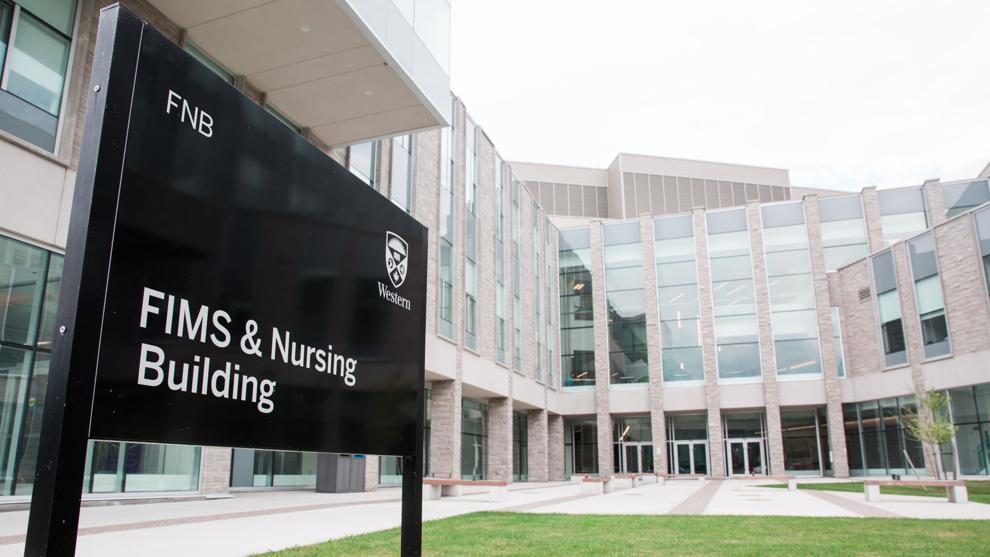 The spike in demand for nurses across the country, has led to a surge of nursing program applications in Ontario post-secondary institutions.
According to the Toronto Star, nursing programs across Ontario saw a 73 per cent rise in applications for the 2020-21 academic year. 
The Ontario Universities' Application Centre received 6,157 applications for nursing programs in January 2020. By January 15, 2021 they received a combined 10,637 applications. 
The rise in applications comes as demand for medical professionals surges as hospitals and long-term care homes are flooded with COVID-19 patients.
"Health care is one of the fields where you still have job security with COVID-19 … I will be able to have a job and maintain that job" said Kathryn Jaschinski, a nursing student in Western University's compressed time-frame program, which allows students to earn their nursing degree in nineteen months, instead of usual four years. 
While Western said it is too early for them to comment on applications to their nursing programs, Ryerson university received 1,872 applications for their 209 seat nursing program. Many nursing programs are already competitive, often requiring an A average and a successful Computer-Based Assessment for Sampling Personal Characteristics test, and the increase in nursing applicants could lead to a more competitive admissions process. 
"The entrance for nursing will definitely get more competitive, they might be filtering more for personality characteristics than before … nursing is eventually gonna become kinda of what has happened with medicine where they have added all these layers of tests," said Amber Harnett, also a student in Western's compressed time-frame nursing program.
According to Western nursing students, the importance of nurses highlighted by the pandemic, coupled with a desire to help vulnerable populations has reaffirmed their commitment to their program. 
Harnett said her personal interactions with nurses during her life gave her a newfound appreciation for the profession. 
"The most time you can spend with patients in the medical model is through nursing … the things I appreciate about medicine and health care are more related to nursing, " said Harnett. 
Students often feel inspired by nurses and their display of compassion in the workplace which encourages them to apply into the nursing program. 
"I decided to go into nursing because I had better experiences with nurses, they had a huge impact on my [childhood] and I wanted to be able to do that for others, " said Hailey McKay, a second-year nursing student. 
According to Harnett, the pandemic amplified her understanding of the importance of nurses.
"Since everything has happened, I definitely have a greater appreciation for nursing … society in general [is] starting to appreciate the work [nurses] do, [with the pandemic] there is more exposure," explained Harnett. "I always had an idea what nursing is, but now it's strengthened." 
"I didn't really consider that real communicable diseases like this can occur, and it can put the nurses at risk as well," said McKay. 
Many nursing students said the spread of COVID-19 has encouraged them to prioritize vaccination advocacy within the medical community and beyond. 
Vaccine hesitancy is causing some individuals to refuse vaccinations. Nursing students are spreading awareness by educating people about the facts of vaccination and the importance behind it. 
"With vaccine hesitancy, and education around vaccines is essential. I think that's important for nurses, because our job is to care about the community's health," said Jaschinski.  "Nurses play a great role in educating the public, and making sure information is evidence based."