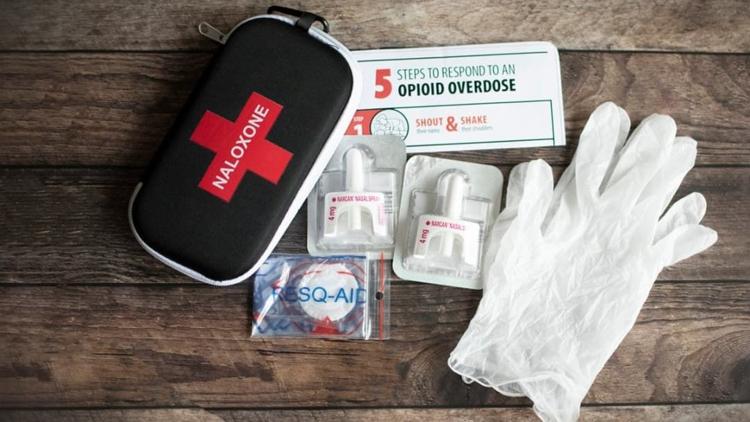 Western researchers examined the cost-effectiveness of the Toronto District School Board's plan to place naloxone kits in secondary schools this upcoming year in light of the recent opioid crisis.  
Lauren Cipriano and Greg Zaric, management science professors at the Ivey Business School, compared the incremental costs of this program, buying naloxone kits for each school and training staff to use them, to its incremental benefits, the prevention of a potential opioid poisoning or overdose. 
Naloxone is a medicine used to block the effects of opioids in the case of poisoning or an overdose. In 2017, those aged 19 and under made up two per cent of apparent opioid-related deaths. 
"We were interested in this problem because it's a question of value," said Cipriano. "Naloxone kits are not terribly expensive, but even something that is inexpensive doesn't necessarily mean that it's good value. It still takes some of the limited resources that the school has."

Cipriano explained the cost-effectiveness of the plan depends on two main factors: the likelihood of an overdose occurring and the effectiveness of the kits in reducing mortality beyond existing programs, such as emergency medical services in Toronto.  
Based on the principles of the cost-effectiveness analysis method, the researchers built a downloadable spreadsheet that school boards can use to estimate the cost-effectiveness of equipping their districts with naloxone kits by inputting their stats. 
Using the Toronto school district as an example, results indicated the availability of the kits would be cost-effective only if there is at least one overdose per year across all of Toronto's 112 public high schools and if having naloxone in schools would reduce overdose mortality by at least 40 per cent. More specifically, the current rate of opioid overdose mortality alerted to Toronto's emergency medical services would have to decrease from 10 per cent to 6 per cent. 
The authors estimate the cost of naloxone kits for the TDSB is $18,000 and the cost of staff training is around $48,000.
"There haven't been any reported cases of overdose in [Toronto] high schools," said Cipriano, "and so it's not clear that the overdose rate would be that high, and it's not clear that teachers would be able to be that effective." 
Following the study, the Thames Valley District School Board and the London District Catholic School Board both announced they will not be placing naloxone kits in high schools.
The study was published in early November in the Journal of Drug and Alcohol Dependence.
Cipriano explained previous research showed putting naloxone in the hands of people who are at high risk for opioid overdose is highly cost-effective. She hopes to further study the circumstances where naloxone would be cost-effective in low-risk settings.
An example of a low-risk setting would be placing naloxone kits alongside public access external defibrillators, a device that identifies and corrects abnormal heart activity. This suggestion was made by Western medical students last summer. 
"Even if a program may be effective, any time there's a program that could yield greater benefits for the dollar invested, using a cost-effectiveness analysis approach can [add] insight into the best use of resources," said Cipriano.