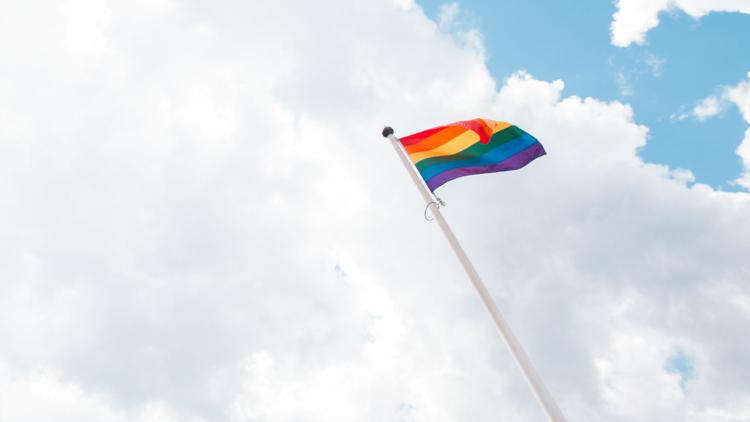 A recent study of over 67,000 undergraduate students from 108 U.S institutions showed that sexual and gender minorities are two to three times more likely to experience suicidal thoughts, self-injury and suicide attempts, with trans students being at a particularly high risk.
Published on Sept. 6, the study showed that around twice as many gay and lesbian individuals and three times as many bisexual individuals reported incidents of self-injury, suicide attempts and suicidal thoughts compared to heterosexual students. Trans students had the most elevated rates of all three outcomes, with five times as many students reporting suicide attempts as heterosexual students.
Greta Bauer, professor of epidemiology and biostatistics at Western University, explained these results mostly echo previous data in the field. 
"This is something that we've known about for a long time, and it's something that we see in young adolescents all the way through adults," said Bauer.
Bauer explained research from Ontario has found that over 40 per cent of trans people of all ages have attempted suicide at some point in their lives. This number falls closely in line with the findings of this study.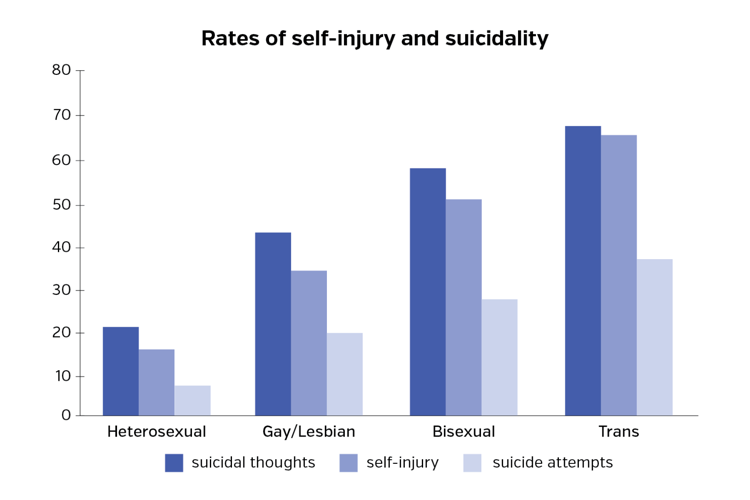 Bauer's research group is currently working on identifying strategies for intervention.
"Our research suggests that there are a range of strategies that have the potential to reduce this, including social support, support for gender, making sure that people have identity documents that match their expressed gender and access to hormones or medical transitions for the people who need it," said Bauer. "All have the potential to play a strong role in reducing this very high level of suicide attempts."
Bauer added that the highest risk among trans individuals was for those who were planning to undergo medical transitioning but had not yet begun the transition process, with 25 per cent attempting suicide within the previous year. This number decreased to one per cent among trans people who had completed a medical transition.
"[That's] a huge, huge difference," said Bauer. "We start to see rates that are comparable to non-trans sexual minorities and even lower than that."
From 2004–15, Bauer's team worked on the Trans PULSE Project, a research initiative that focused on studying the health of trans people in Ontario. The project resulted in significant changes to medical practice and human rights policy, according to Bauer.
Bauer's team recently received $1.3 million from the Canadian Institutes of Health Research to fund a large-scale expansion of the previous project, called Trans PULSE Canada. 
"We're going to do a really large national survey of transgender health and healthcare access," explained Bauer. "So we're going to be able to do some of what we did with Trans PULSE in Ontario … at the national level. We're going to be able to compare across provinces. In Ontario, where we have data from a decade earlier, we're going to be able to see how things have changed over time."
Funding for Trans PULSE Canada officially started on Oct. 1.