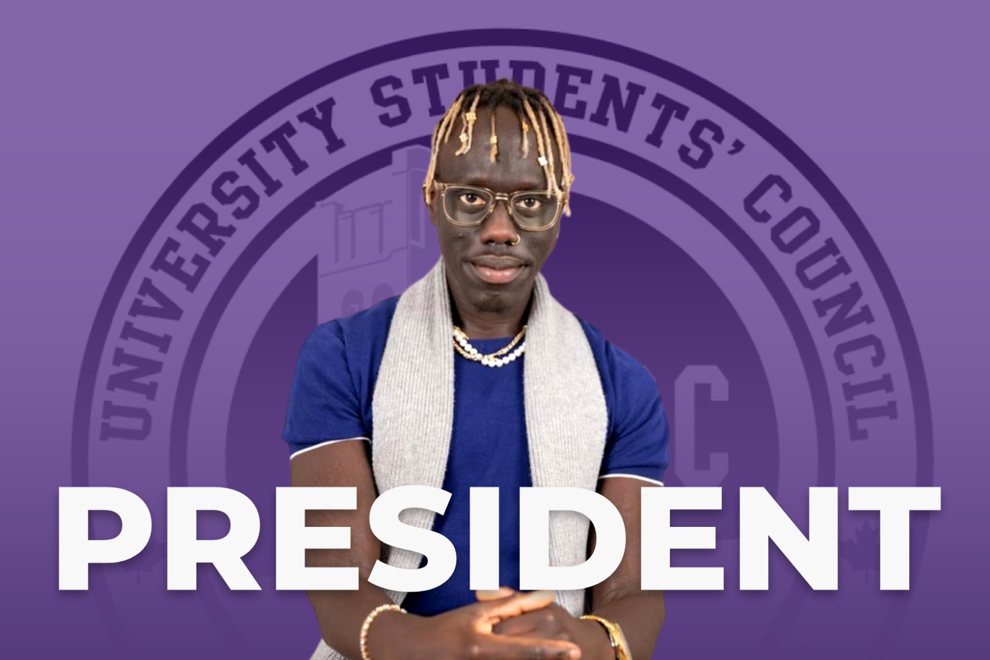 Sunday Ajak will be the University Students' Council's next president after winning 6,955 votes in an election that saw the highest voter turnout in over a decade.
Ajak received 1,571 more votes than his opponent Nika Bajaj's 5,384, winning with a 56.4 per cent majority.
Voter turnout increased to 34.6 per cent this year — the highest per cent since 2012. Of the 36,777 eligible students at Western University, 12,725 cast their ballot in this year's University Students' Council presidential election — the highest number of total voters ever in the election records, according to the USC's chief returning officer Mason Brown.
This was the first USC election to be held in-person in three years.
Ajak ran on a platform focusing on student experience, diversity and inclusion, affordability, student programming and support, and student advocacy.
"I'm at a loss for words, I'm genuinely lost for words," Ajak told students in his speech.
Ajak thanks his mother following the announcement of his USC presidency pic.twitter.com/UcTWPZ9M9S

— Miles Bolton (@milesbolt) February 14, 2023
"I came into this election knowing I wanted to put a vision on campus," said Ajak. "I want you as a student to become recognized, to become seen, to become actualized on campus — because to me, the biggest thing that we need to realize as a community is that we are exactly like the USC vision says. We are students that have the power to change the world."
A fifth-year sociology and social justice and peace studies student from King's University College, Ajak has a wide range of experiences on and off campus. He served as a first-year representative on King's University College Students' Council, then represented King's as USC councillor and has also been part of the King's soph team.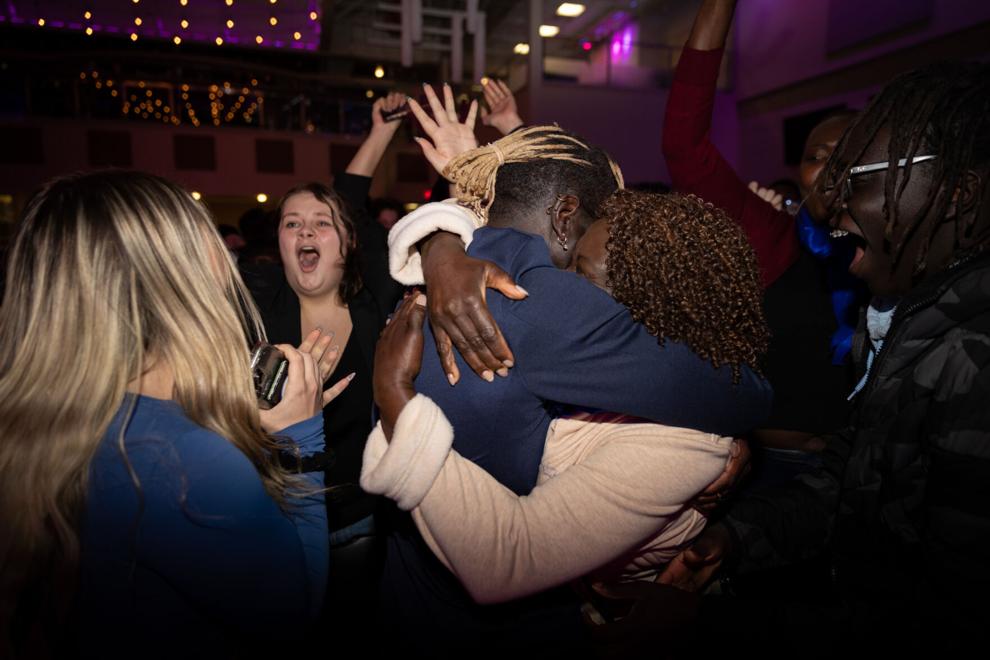 In addition to student politics, Ajak has modelled for many campus groups and been  heavily involved in campus clubs including the Black Students' Association, the Canadian Asian International Students' Association, the Debate Society, Model United Nations and the Purple Spur.
Ajak will be the first president from an affiliate campus since 2016, when Sophie Helpard was in the role. He is also the third Black president elected in the council's 59-year history, the first since Tobi Solebo who served in 2017-18.
Current USC president Ethan Gardner congratulated Ajak on his victory and said he is looking forward to working with him.
"He's a breath of fresh air," said Gardner. "I'm so excited to be able to support him through transition and really allow him to set and hit all the goals that he set for himself."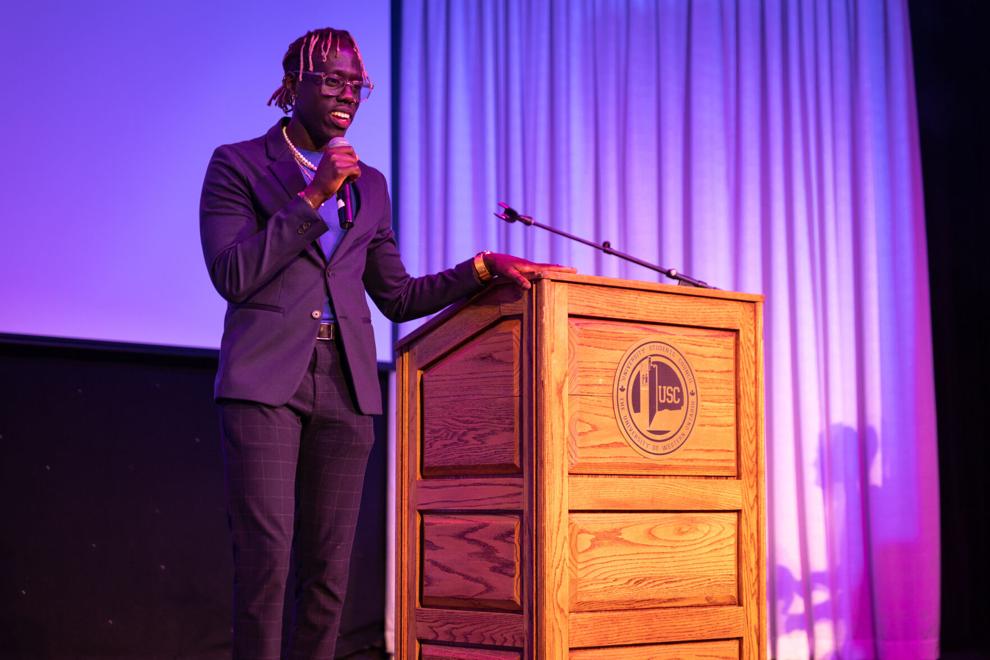 Bajaj fell short of the presidency with 43.6 per cent of the student vote. Even in defeat, with this year's high voter turnout, Bajaj received 1,338 more votes than Gardner when he won the presidency last year with 4,046 votes. She ran on a platform prioritizing student support and accessibility, student health and safety, housing and affordability and student experience. Bajaj had a long history in student politics, currently serving as the associate vice-president of student events.
"I want to congratulate Sunday," said Bajaj. "All the best to him and his team moving forward. I think the biggest thing is that I hope I inspire women on this campus to run and I hope we do finally see a female USC president. I want to thank everyone for their support."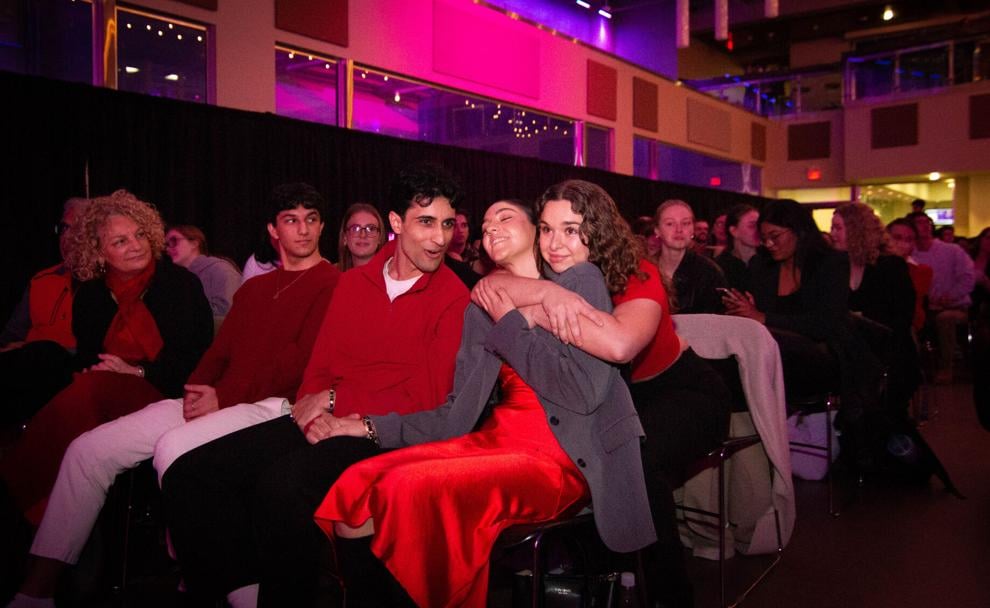 myVirtualDoctor referendum
This year's election referendum — the first in five years — passed with 58.1 per cent of students in favour. The referendum asked students if they wanted to add a permanent telehealth service to USC's student health plan, PurpleCare, for an additional $44.07 in student fees.
The Elections Governance Committee recorded 6,997 votes in favour of keeping the service, with 5,046 — or 41.9 per cent — voting against the service.
MyVirtualDoctor offers round-the-clock virtual access to consultations with health care professionals, including nurse practitioners and physicians. It was added to the USC PurpleCare insurance plan during the pandemic.
Students will individually have the choice to opt-out of myVirtualDoctor separately from PurpleCare.
"I'm glad that students were able to show what they wanted and get the coverage that I think they so desperately needed," said Gardner. "It's definitely a positive."
– with files from Sonia Persaud and Jessica Kim