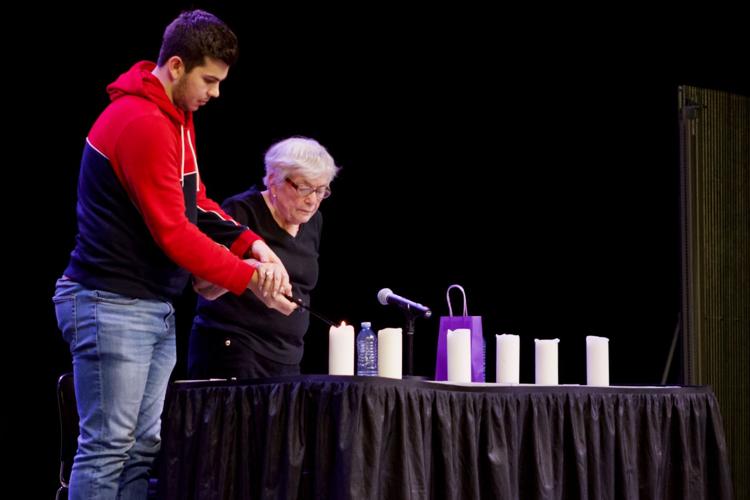 Last week, in commemoration of International Holocaust Remembrance Day, Western Hillel held a memorial with guest speaker Reny Friedman.
Friedman, a survivor, has spent quite some time speaking around Canada and even the world, with some of her most recent destinations were Queen's University and Richmond Hill.       
The atmosphere was reflective and solemn. Friedman has noticed the reactions of students and hopes that they can understand the severity of the topic. However, she remains pretty hopeful.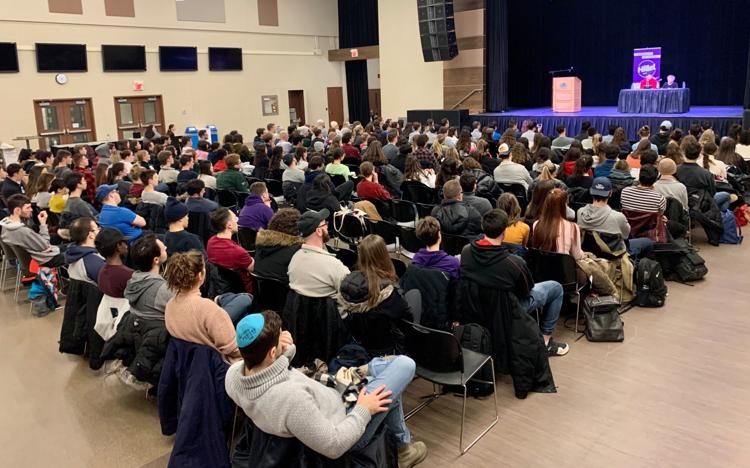 "You get children that are getting it. And you get some kids that think they're going on holiday, to Auschwitz and Bergen-Belsen. But, most of the time, I find that they do get the meaning."
She notes that students she has spoken to today are a lot more sensitive to the horrors of the Holocaust, because of the rampant reemergence of anti-Semitism. She thinks that young people today are also more involved and want to know more.
Friedman also stressed how important it is that young people hear from survivors and learn about the legacy of the Holocaust.
"I'm not afraid for me anymore. I'm afraid for the children, the great-grandchildren. What the future will hold, I don't know?"
Freidman has been going on trips to Poland and Israel for the last few years with students to give them a personal experience of the horrors of the Holocaust. She does a trip every year after the second day of Passover with a group of people ranging in age.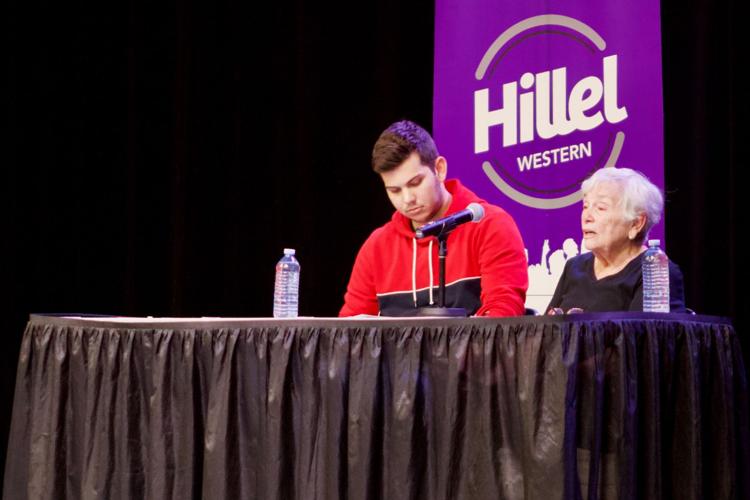 Her and several survivors tell their stories and work with educators to guide them through the trip.
Mrs. Friedman says that Holocaust Remembrance day serves as a reminder of horrors of what survivors experienced. It also reminds us of the need for diversity and acceptance of all races, classes and creeds.
"I don't care. As long as they're good people and we are people, we all wanna survive. Don't think there aren't Holocausts still going on in other countries. And that's wrong," she said.
Chava Bychutsky, the vice-president of education for Western Hillel, added that January 27th not only serves as a reminder but allows for a younger generation to hear about the horrors of the Holocaust from those directly affected by it, which is an honour, and helps the day also serve as a reminder.
"It brings so much life to the phrase never again," said Ms. Bychutsky.