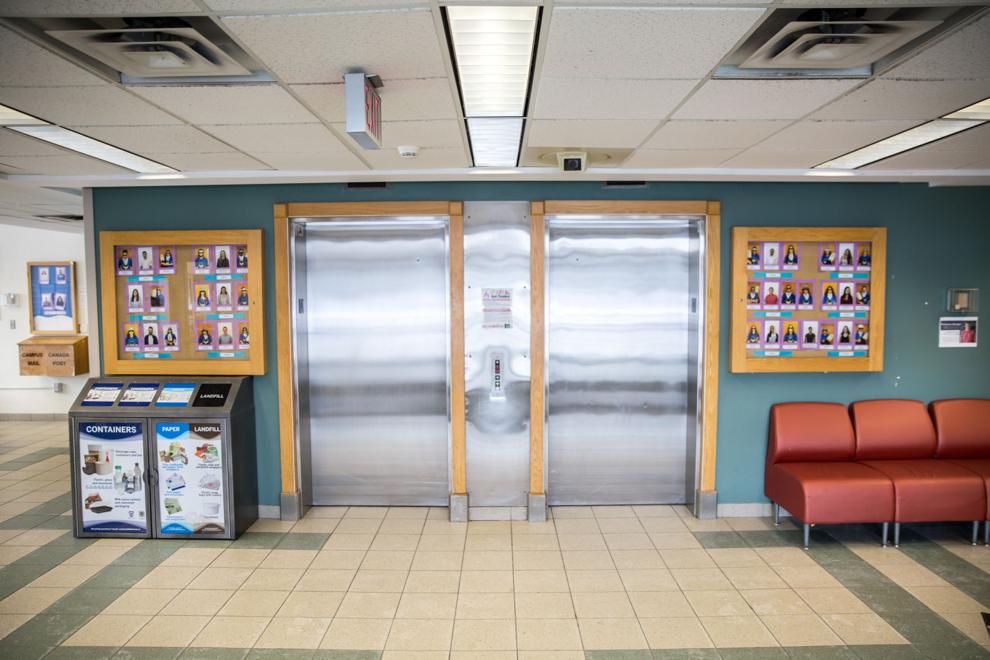 A swastika was drawn inside an elevator in Essex Hall on Sunday night.
The front desk operator saw the graffiti and called Campus Police Community Services, who visited the building. Constable Jean-Claude Aubin confirmed an investigation is underway.
Mordechai Silberberg, Western alumnus and Rabbi with Western University's Chabad Jewish community, went to the residence at 1:00 a.m. after he was notified of the event.
He later met with a campus police constable investigating the matter, and with Malcolm Ruddock, an executive assistant to Western's President Amit Chakma and Provost Janice Deakin.
"There are a lot of students, and you have a few rotten apples," he said. "But overall, we feel very secure, about our safety and security, and how the university takes these things very seriously."
At about 2:45 p.m. today, Essex residence manager Jan Boomhouwer emailed Essex residents to tell them the graffiti "is incongruent with our community norms; it is contrary to our values, beliefs, and commitment to diversity." 
Since the vandalism, the graffiti has been removed and the elevators are in operation for students.
This story is developing and will be updated throughout the evening.