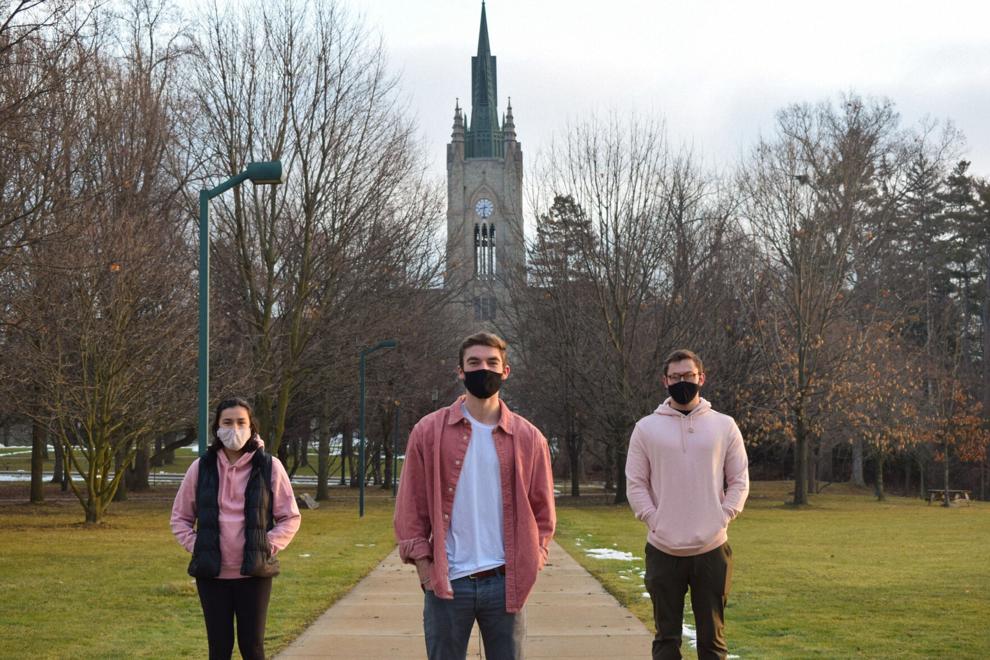 Parker Thomlinson received the second EGC sanction of the election after one of his campaign volunteers was found to have shared a Gazette article about his nomination prior to the start of the campaigning period.
A team Thomlinson volunteer shared two posts on social media three days before the campaigning period began on Jan. 20, which the Elections Governance Committee deemed "could have been avoided."
The EGC found Thomlinson's campaign violated section 2.3, 2.8 and 2.9 of the election's violation policy, which outlines the rules on pre-campaigning and says candidates are responsible for the actions of their campaign volunteers.
Thomlinson did not attend a hearing with the EGC on Wednesday to respond to the allegations. After Thomlinson's no-show, the EGC voted unanimously to sanction him with a non-disqualification violation, letting him off with a warning.
Thomlinson's team said the email informing the candidate of the violation and hearing was sent to an unused inbox. Thomlinson has since updated his contact information with the EGC.
"My team and I really made an effort to ensure all our supporters didn't re-share the article, unfortunately we didn't reach all of them in time. I apologize for that," Thomlinson commented. "We made a mistake, we hope the other candidates can forgive that, and we promise to do better."
Zamir Fakirani received the first EGC sanction on Tuesday after the committee determined the colours in his campaign images too closely resembled Thomlinson's campaign colour, pink.
Under the current system, the EGC can choose to give a warning and order candidates to change their behaviour when they violate minor election rules, or can disqualify a candidate if they commit larger offences, including repeated minor violations.