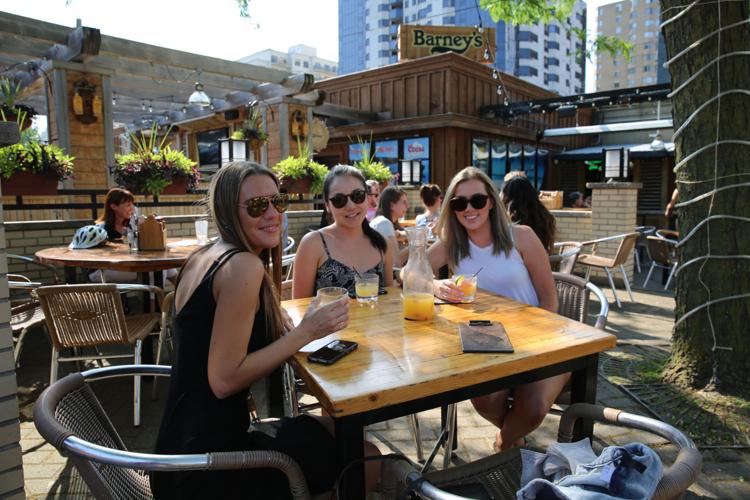 A new city bylaw allows London bars and restaurants to have music on their patios after more than two decades of keeping the party inside. 
Since city council passed a bylaw in July 1993, restaurant and tavern patios in London were prohibited from playing amplified music and providing entertainment involving speaker systems of any sort. The legislation only applied to patios built after 1993, creating an inconsistency amongst Londoners' favourite bars and restaurants. 
Establishments like Molly Bloom's, the Barking Frog and Toboggan — all of which were built after 1993 — now have a legal pathway for patio music and entertainment; and in the new framework, even older patios that were left alone need to follow the new rules.  
Between its committee and council votes, the bylaw repeal met some resistance, largely from downtown residents who fear that the outdoor music and entertainment might affect their quality of life. But in a 2016 survey conducted by the London Music Office, 90 per cent of respondents were in favour of amplified outdoor music and entertainment. 
"Even the people who were not comfortable with the new bylaw did not make adamant arguments of 'absolutely no music on patios,'" said Phil Squire, Ward 6 city councillor. "And certainly, I would say council was unanimous; there was no opposition."
All permits limit the volume to 70 decibels — about as loud as a vacuum — and have a curfew of midnight. But those are only the loudest and latest figures to be approved: depending on location, establishments may be held to quieter and earlier standards. 
Adherence to the conditions above is left to the establishment itself with noise complaints to the city keeping them in check.
"If they abuse the privilege by having music too loud or too late, they'll be at risk of not getting a permit next year. It's really a good system in my opinion," Squire said.
The changes are set to take affect this season, meaning permits will be applied for and approved by the start of first semester.