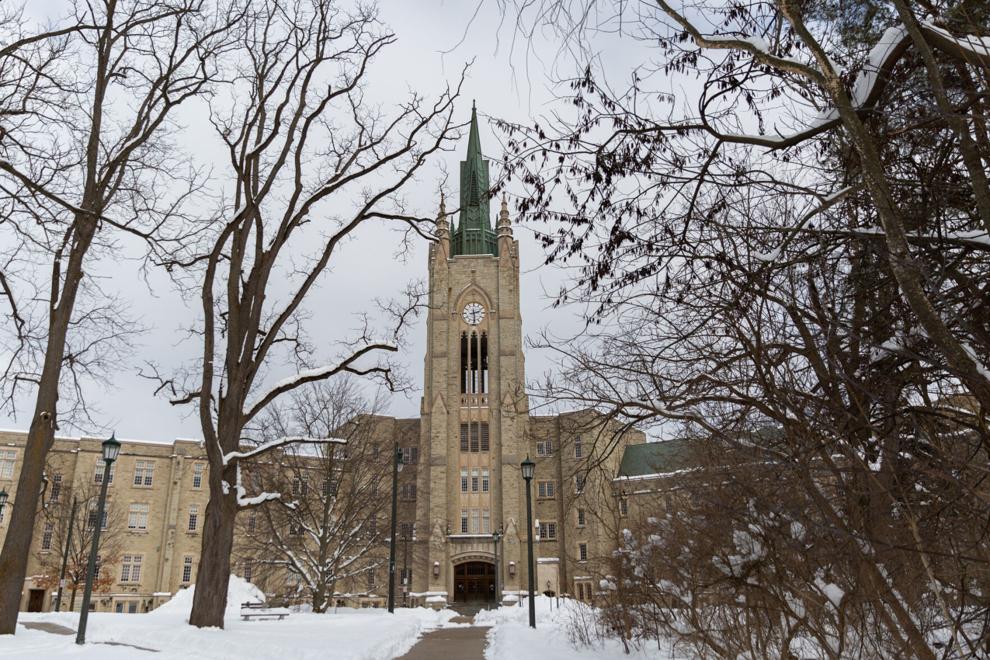 The Society of Graduate Students has declared a climate emergency, and are commitment to pursuing further climate action on the council.
The declaration affirms SOGS's belief that climate change "poses an imminent, monumental threat to peoples' livelihoods both on Western University's campus and within the greater City of London community."
The declaration, ratified at the March 9 SOGS meeting, was a direct response to graduate students' concerns about climate change, brought to light in the SOGS Sustainability Committee's survey last fall. 
The survey collected graduate students' opinions on sustainability issues involving Western and the London community at large. It found 90 per cent of the 352 surveyed students want Western to do more to address climate action and other environmental concerns.
The society hopes their declaration will push the University Students' Council and Western's administration to form their own climate emergency declarations, according to Indra Bishnoi, chair of the SOGS Sustainability Committee.
In their declaration, SOGS wrote "continued inaction by governments and institutions to address the root causes of climate change and biodiversity loss constitutes unacceptable environmental injustice." The society believes larger institutions, like Western and the USC, should play a larger role in combating climate change.
"One of the biggest issues with Western sustainability groups is really how fragmented we are," Bishnoi said.
The committee hopes to propose hiring a SOGS sustainability coordinator to connect the society to other external groups at the USC level and broader London community to streamline climate communication.
SOGS's declaration comes two years after London's city council announced a climate emergency. The USC and Western have not made any similar statements. 
"In terms of deciding to do a declaration, it's something that will ultimately be up to our council," USC president Matt Reesor said. "The SOGS and their respective committees are partners to the USC and we are always happy to dialogue about how we can reach collective goals."
The USC is currently updating its sustainability policy through a working group, chaired by incoming president, Zamir Fakirani.
"Collective action is going to be critical in working through the urgency of the climate crisis we find ourselves in," said Reesor, in an interview with the Gazette. "We believe that a united student voice will do nothing but benefit our community."
Western renewed the President's Advisory Committee on the Environment and Sustainability in December 2020, which will be central to Western's next strategic plan — an outline of the university' vision and priorities for the future. The plan is set to be released this summer. The current plan does not mention a climate emergency declaration.
"Western is committed to addressing sustainability challenges and recognizes that, as a university, we have an important role to play in building a sustainable future," said co-chairs of PACES Andrew Hrymak and Lynn Logan in a statement. 
PACES, which works closely with SOGS, will be instrumental in building Western's new climate and sustainability strategy later this year, according to Hrymak and Logan.
"As we move forward with this important work, we will be engaging the campus community and have committed to an annual report on our progress," the pair said.
The first PACES report is expected to be released in 2022.
The SOGS Sustainability Committee said they recognize Western's efforts, particularly in striving for a zero-waste campus, but believe higher levels of transparency are needed.
"We're already late," Bishnoi said. "We can say we're going to be working together, but is that really going to happen? What's keeping us accountable?"
SOGS believes the USC and Western need a meaningful engagement with the campus community — one that provides a clear vision of their goals that every student can understand.
"[The committee is] only a drop in the ocean of what we can do," Bishnoi said. "Working collaborations into this declaration is the really important part."