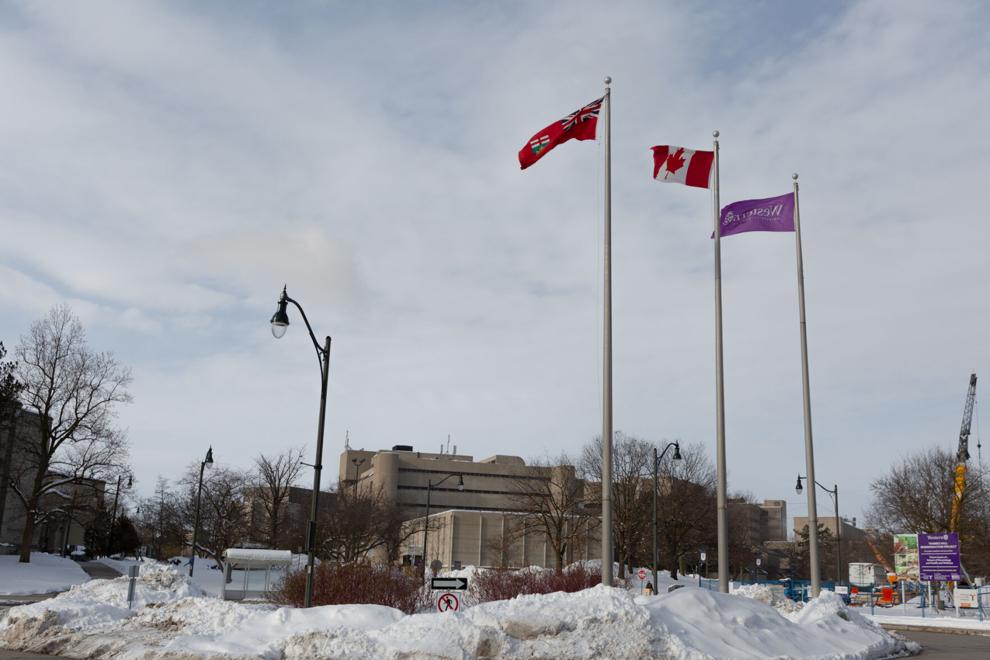 London's health unit confirmed Western's latest outbreak stemmed from two "business student social [gatherings]" and has resulted in at least 10 positive cases.
The outbreak is the third in four days linked to Western University students. Friday saw two outbreaks in Western's Saugeen-Maitland Hall and Ontario Hall residences, both of which now have 11 cases — bringing Western total active student cases to at least 32.
The university confirmed all 10 students in Monday's outbreak live off campus, and are all currently isolating.
Western students now linked to over 20 per cent of London's cases as the city heads back into red zone restrictions tomorrow.
Three of Western's outbreaks have had at least one variant of concern according to Dr. Chris Mackie, chief medical officer of health with the MLHU.
"There is a concerning picture of variants spreading throughout the Western Community," said Dr. Mackie.
The announcement comes just a few weeks after the health unit confirmed an outbreak stemming from student parties linked to Western's fraternities and sororities. The MLHU has not reported any new cases linked to the Greek life outbreak since March 15, when the total case count was 45.
Residence buildings introduced several new coronavirus safety measures, developed in partnership with the MLHU. The new rules include the closure of all common areas and shifting all in-person events online.
"We need a wholesale change in our gatherings," said Dr. Mackie. "There is no good reason for a social gathering [to be] in doors right now."
This story is developing, more information will be added as it is confirmed.
Update (March 29, 2021, 4:54 p.m.): This article was updated with additional information from Western University.