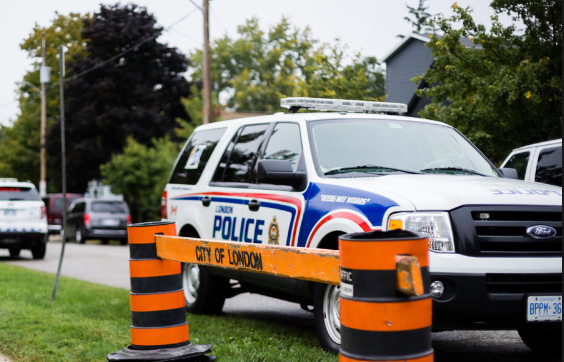 London police charged three men for hosting a house party that saw over 100 guests last weekend.
The party took place on Mill Street, near the intersection of Talbot Street and Oxford Street, this Saturday. Police say they "did not observe those in attendance to be wearing masks" but that all guests left without incident upon their arrival.
An 18-year-old and two 19-year-old London men were charged for hosting the party above provincial gathering limits.
Fines for hosting a party during the pandemic start at $10,000 and can go up to $100,000. The three men are set to appear at the Provincial Court in London on Feb. 8, 2021.
Police have also laid charges in relation to a second house party last weekend, though the investigation is ongoing and the department is not releasing further details.
Police confirmed the Mill Street party was one of many noise complaints they received over the weekend, though it was one of the only two parties to see charges laid.
The provincial gathering limit is currently set at 10 people indoors and 25 people outdoors. London moved into the "yellow zone" Monday — a preventative measure that restricts public services like restaurants, gyms and salons as the province sees recording breaking daily new cases.
Western University has not yet said if they are pursing Student Code of Conduct violations as it is unclear if the two men are students. Western's president Alan Shepard has threatened to apply to code to any off-campus gatherings that endanger the community during the pandemic.
This is a developing story, more information will be added as it is confirmed.
Correction (Nov. 16, 2020, 12:24 p.m.):This article was corrected to reflect that three men were charged, not two.