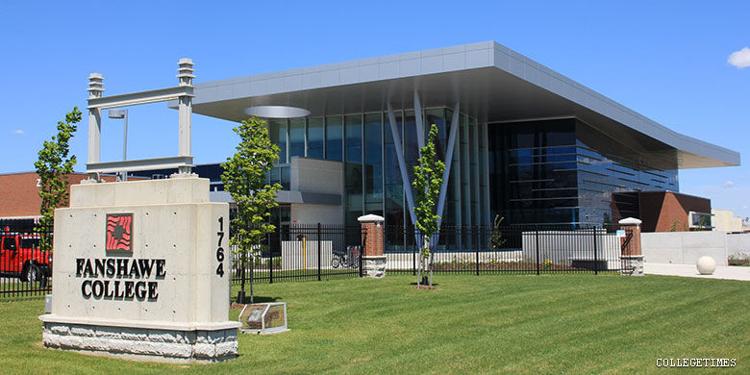 London's health unit reported three new positive cases at Fanshawe College over the weekend.
The three cases were among 37 reported on Sunday, London's largest spike of new cases since the start of the pandemic.
The Middlesex-London Health Unit confirmed the three Fanshawe College cases have no connection to a house party that saw over 150 attendees on Oct. 30, though the health unit is expecting a spike in cases from the gathering.
The party was held on Beaufort Street near student homes and was broken up by police around 1 a.m..
No Western University students have tested positive for COVID-19 as a result of the Beaufort Street party, but the "party probably had students from a number of different universities and colleges," according to Dr. Chris Mackie, medical officer of health with the MLHU.
The spike in cases comes a little over a week after the MLHU condemned student partying and warned of a new wave of cases developing as a result of Halloween bashes. 
"When you go back to a party of this size, you're right back at that extremely high risk level," Dr. Mackie said about the Halloween party in a media briefing last Monday. "This is the sort of thing that keeps this pandemic going."
Western may charge partiers under the Student Code of Conduct, with punishments ranging up to expulsion. The university is currently working with London police and city bylaw officers to identify students.
Dr. Mackie confirmed the case count may continue to grow as students return from Fall Reading Week.
"It really depends on what sort of activities people were involved in during reading week," said Dr. Mackie. "Were they out partying and in close contact with others? If so, that definitely could lead to an increase of cases. If they were home actually reading on reading week, then we could see pretty minimal impact."
The health unit will continue to report student cases that are related to community outbreaks to deter young people from behaviour that may result in the spread of COVID-19.
Update (Nov. 11, 2020, 4:12 p.m.): This article was corrected as the MLHU later determined the three Fanshawe College students did not attend the party on Beaufort Street.