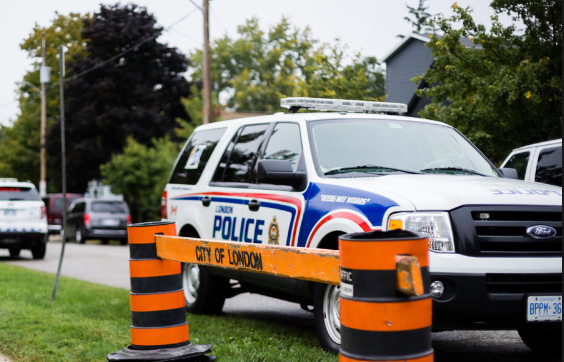 London police said they've received three formal complaints of sexual assault in Western residences. One arrest was made in relation to one of the reports, but the man has since been released without charges.
In a press conference Tuesday, London police chief Steve Williams and Western University president Alan Shepard gave updates on the ongoing police investigation of the reported sexual assaults on campus.
Williams discussed the early stages of the London Police Service's investigation, which was formally launched yesterday, and clarified that the three previous cases police are investigating involve four survivors, as two individuals are involved in the same case.
"Three complaints of sexual assault had been received prior to the allegations of sexual assault at Medway-Sydenham Hall and all involved other locations on campus," said Williams. "These complaints involved four female victims." 
While Williams said there is no evidence linking these three complaints with those from Med-Syd, the police will continue to investigate any possible connections.
Williams also clarified that there is no apparent link between the reported sexual assaults and the death of Gabriel Neil, a first-year Western student who was assaulted near campus this weekend. 
Williams also confirmed London police visited Med-Syd on Monday night, saying officers were there to gather information and will continue visiting campus to investigate. 
"We were conducting the investigation, which involves seeking out any witnesses — certainly anybody who could come forward to provide information, including anybody who could've been victimized," said Williams. 
President Shepard commended the LPS for their work on the investigation and emphasized these complaints are not representative of Western as a whole.
"The recent events do not reflect Western's values," said Shepard. "They are not the Western experience that we would want for our students, and frankly, they're not the kind of experience that anyone would want for young people as they embark on this wonderful new chapter in their lives."
Shepard said the university has increased security on campus with a special constable service, increased patrols and security officers around campus and a more involved presence from Western's foot patrol. 
"I think all universities have work to do with respect to sexual violence and I don't think Western is alone in that respect," said Shepard "We have increased our ability for students to get support when they need support, we've also been able to clarify the process by which people could report …. We believe survivors, we trust them, and we work to support them."