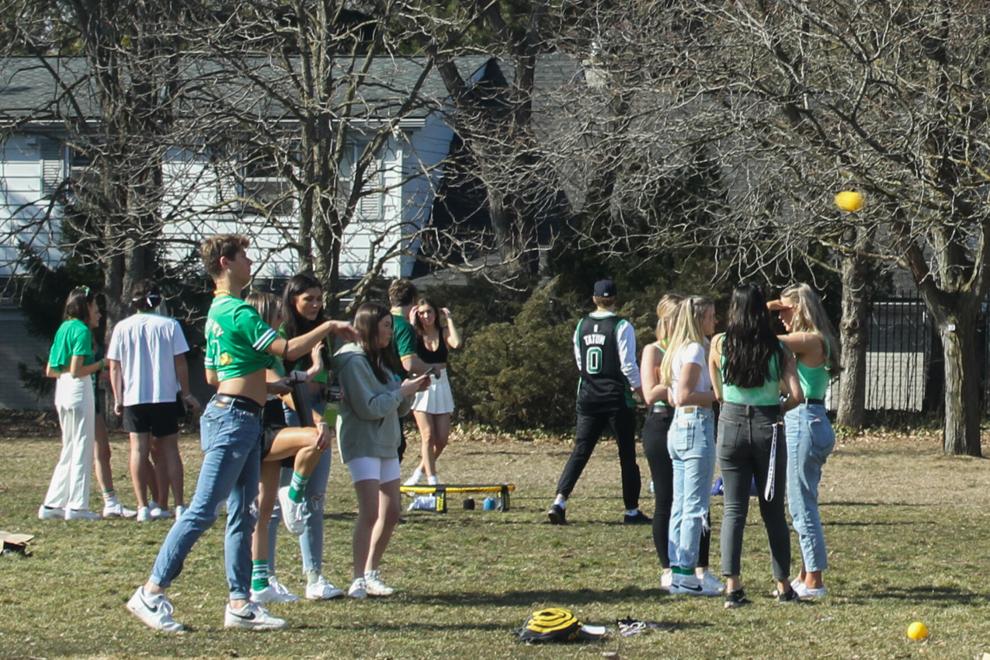 London bylaw officers fined two 21-year-old women Wednesday for hosting a St. Patrick's Day party on Broughdale Avenue.
The women face a minimum fine of $10,000 for hosting an indoor gathering with more than 10 people in violation of the Reopening Ontario Act. 
The charges come just a day after London transitioned into red zone coronavirus restrictions following case spikes across the city. Western students currently make up over a fifth of London's cases and are at the centre of four active community outbreaks — one of which was traced to two "business student" parties. 
"We will not hesitate to take available enforcement actions when our community is put at risk," London's chief by-law officer Orest Katolyk said in a statement. "The minimum fine, as set by the province, clearly indicates the seriousness of the offence."
In a March 18 media briefing, London Police Services said they responded to 48 reports of large gatherings and noise complaints on St. Patrick's Day. Wednesday's announcement is the first major fine levied in relation to the holiday. 
Bylaw officers also inspected 26 restaurants on St. Patrick's Day and found all were compliant with London's orange-zone coronavirus regulations.