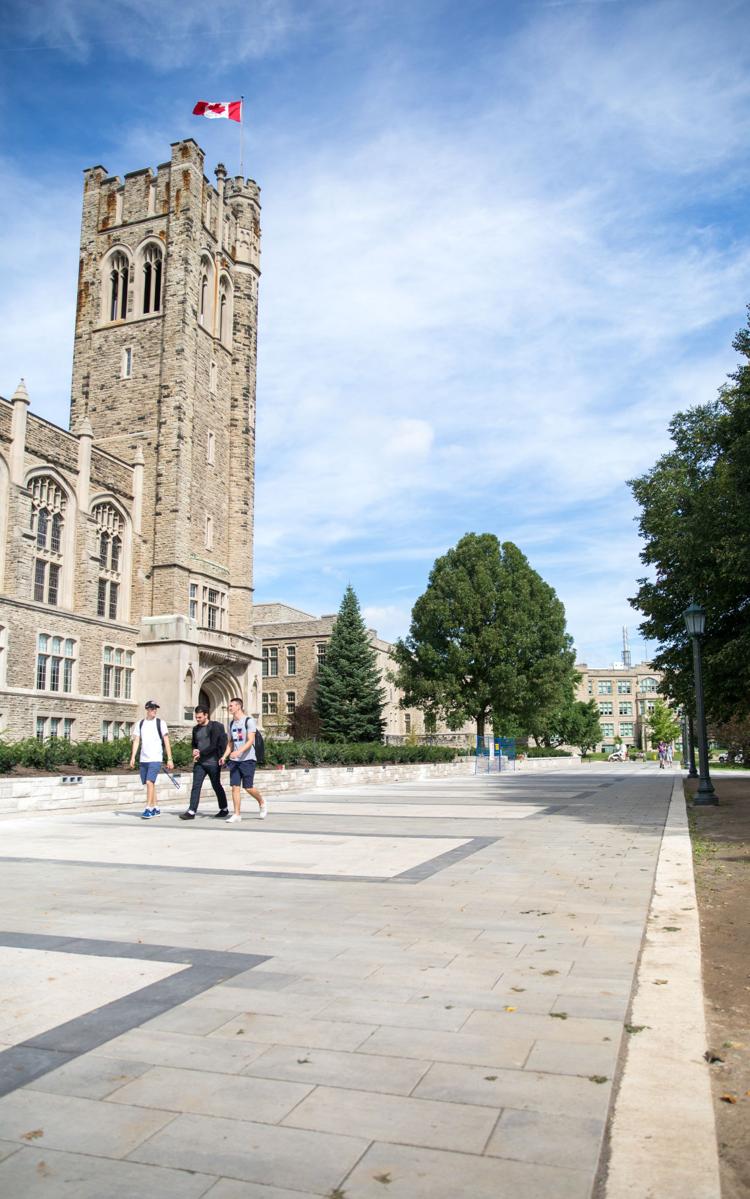 The new plaza in front of University College won a local architecture award earlier this month.
The space called Kent Walk was reconstructed last year, becoming a plaza with seating that flows into the long path down University College Hill.
London announced the Walk had won its Urban Design Award for public spaces and landscapes on Nov. 7.
The renovation was part of the Western's Open Space Strategy for pedestrian safety.
"The motivation for this project is the desire to achieve a pedestrian oriented campus," said director of Planning, Design & Project Administration, Micheal McLean.
Before the renovation, the area was a parking lot; the award refer to the space as "Kent Drive."
"I actually think that now calling it Kent Drive is a bit of a misnomer," adds McLean.
Construction took one year, stretching from early May to the end of September.
Some of the renovations included replacing the asphalt with paving stones, which McLean said showed the project's focus on pedestrians.
"A new stone retaining wall has in-wall lighting and has power so, if you're sitting on the seat wall you can actually plug your device in." said McLean.
UC's main entrance now has a wide doorstep, making room for class and graduation photographs.
"[It's] interesting to see how space is being utilized in ways we never really would have anticipated — including one marriage proposal," McLean said.
The design and execution for this project included London architects Tillmann Ruth Robinson, Arthur Lierman Landscape Architecture, Yuna Hur Lighting Design and Western itself.
McLean is excited for future plans designing other areas of the core of campus including Middlesex Drive, which is starting construction as soon as next year.