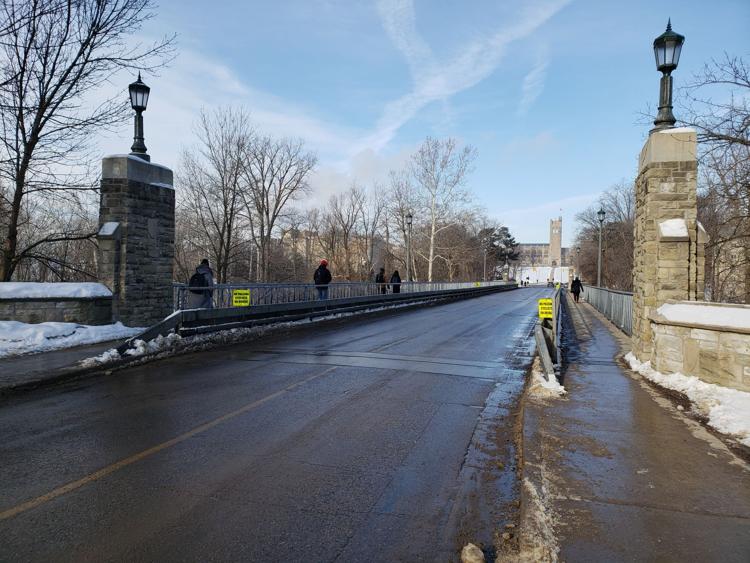 University Drive bridge reopened to motorized vehicles today after a nearly five-month closure.
The 95-year-old bridge closed on Oct. 18 in order to have its bearings replaced, after two inspections conducted by a structural engineering firm in September found them to be unfit. 
According to Facilities Management, the $400,000 repairs will add five more years of life to University Drive bridge. During that time, Western University will make further long-term decisions for the bridge.
The London Transit Commission will return to its regular routing for Routes 6, 13 and 106 through campus.
Shuttles that use the bridge between Western and Brescia University College, Huron University College and King's University College will also return to regular routing.