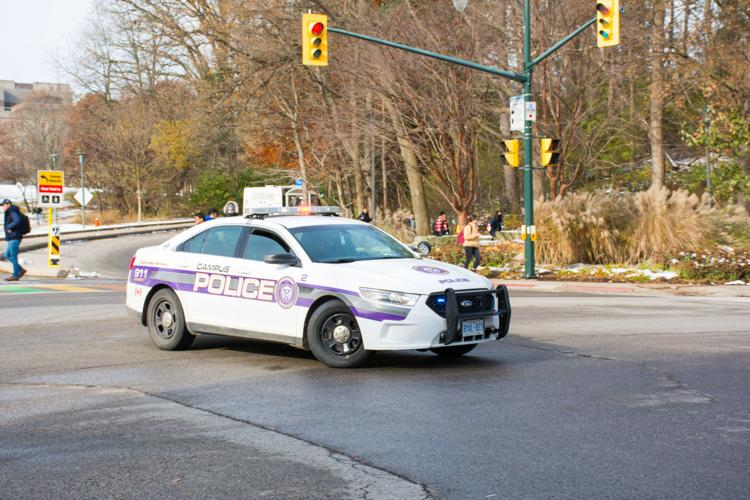 A pedestrian was hospitalized after being struck by a car near North Campus Building on Monday morning.
The incident occurred around 11 a.m. closing Perth Drive from around NCB to Talbot College; buses were also briefly rerouted.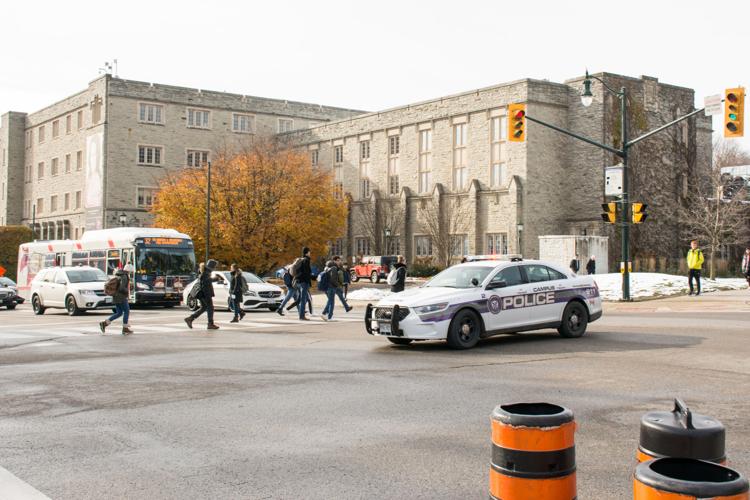 Two people were seen leaving the parking lot of NCB in the back of a campus police car after retrieving papers from a dark grey SUV.
A member of SERT was on the scene; London Police Services were not called.
Western confirmed the incident took place but could not confirm if any students were involved.
The area was cleared around 11:30 a.m., reopening the street.
Update (1:52 p.m., Nov. 19): the article was updated with new information received from Western media relations.