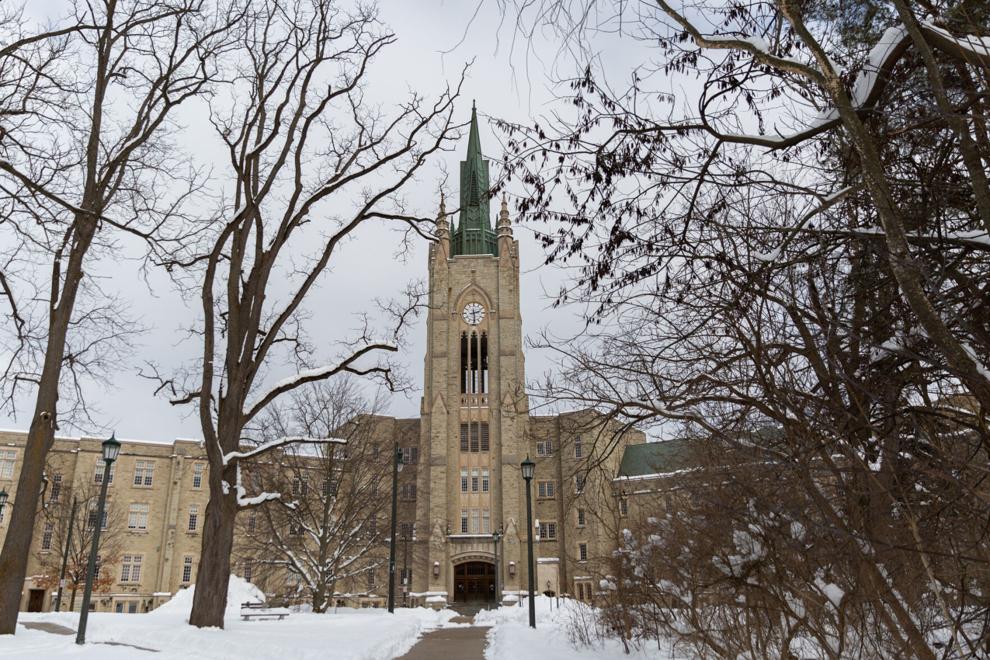 Western's upper-year and graduate level courses will return in-person at the end of the month, while most first-year students will remain online and out of residence until the end of February. 
Second, third and fourth-year undergraduate courses, as well as graduate and professional programs will return in-person Jan. 31 — in line with the timeline Western University initially announced Dec. 17. First-year main-campus courses on will continue online for an additional month until Feb. 28 and residences remain closed to most students. 
The university said this decision was made "based on current health guidance and the increased transmission risks associated with Omicron in congregate living environments," such as the residence buildings most first-year students live in. 
"Most of our first-year students are living in residence with shared spaces and washrooms that increase the risk of transmission and will not meet self-isolation requirements if substantial numbers of students are required to isolate," explained the university in an email to students Friday afternoon. 
Unlike main campus, first-year courses at Western's three affiliate colleges will return in-person alongside upper-year courses on Jan. 31. An email from Huron University College to its students Friday afternoon noted that the affiliate colleges' residences are currently open and "primarily single-occupancy," unlike most main campus residences.
Both Western and affiliate colleges are asking that staff who are not required to be on campus to continue working remotely if possible. 
The news comes just a few days after Western announced campus' mask mandate would be updated to medical-grade masks only at ATSM level 3 or higher. The university also confirmed they would replace their return to campus questionnaire with the provincial self-assessment tool. 
"We want to bring students back to campus safely as soon as possible – and to do so in a way that enables us to remain on campus for the rest of the winter term," wrote Western. "We are hopeful that a measured plan will see us through the academic year." 
Update (Jan. 14, 1:56 p.m.): This article was updated to include information about Western's affiliate colleges' return to campus plans