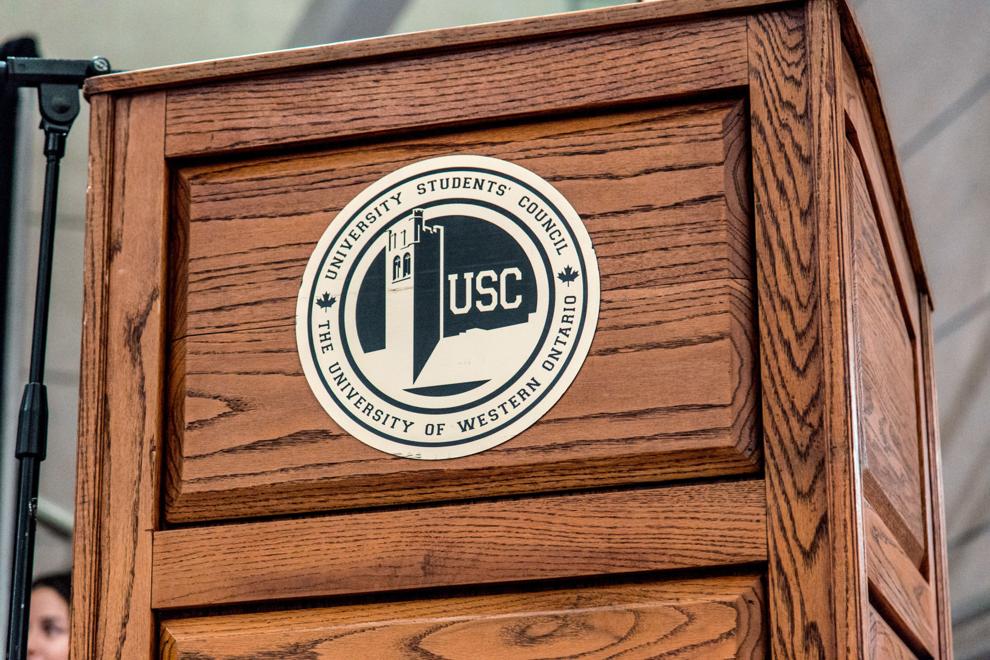 Western's USC Elections will take place online for a second year in a row, despite students returning to in-person classes.
The University Students' Council's chief returning officer Jomana Elsays, along with the Elections Governance Committee and other full-time USC staff made the decision to move elections online after determining the coronavirus posed too big a threat to the stability of an in-person election.
According to Elsays, "there is no room for this decision to change and this plan won't be revised", even with all students returning to in-person classes Feb. 28, two days before campaigning is set to start. 
"It would be misleading to candidates if we change the details so close to the elections," explained Elsays. "They need time and resources to prepare."
Elsays said she is not concerned voter turnout will be impacted by the elections lack of presence on campus with students, as last year's online elections had the highest voter turnout the USC has seen in the last eight years, increasing by six per cent — though at time the majority of undergraduate classes were online as well. The USC hopes to push last year's numbers even further, "by continuing to build a big social media presence, [so] students will learn what's going on in the elections," even with the return to campus, according to Elsays. 
The ECG's decision to move the elections online was primarily based on concerns over student's health and safety. 
"We monitored the COVID-19 situation throughout the last few months and our main goal was to prioritize students safety and making sure that all students have a fair and equitable election process," said Elsays. 
First-year students were also taken into consideration during this decision process. First-year courses return in-person Feb. 28, and while the campaigning period doesn't begin until Mar. 2 at midnight, Elsays explained the EGC feared an in-person election would prevent first-year students from participating, as many wouldn't be on campus during the nomination period.   
"Overall, the main goal was to feel like there was equal opportunity to participate and engage with the elections," said Elsays. 
To follow the online format, all candidate nomination forms will be submitted via a new online platform.
Once users have created an account, they can choose the position they plan to run for by providing their name, faculty, student number and contact information. Signatures will be collected with a unique link for nominees to share with their supporters and ask them to provide their information.
Nominations open on Feb. 15 and will close on Mar. 1at 4 p.m., with voting set to start Mar. 10.