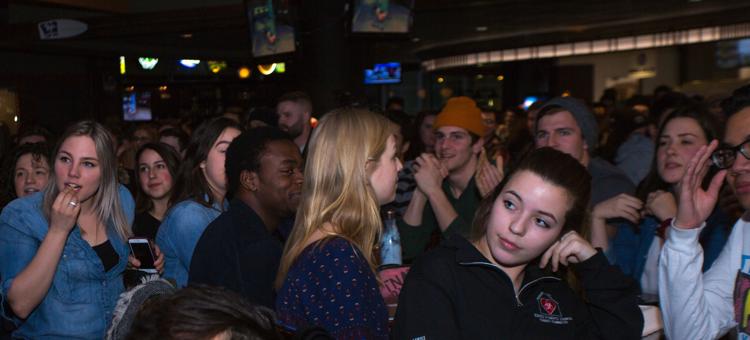 The University Students' Council's elections for the positions of president and vice-president are now open for student slate nominations.
The nomination period is running from Jan. 8 to 18. Approved slates will then be able to start campaigning on Jan. 21. A three-hour debate between presidential slates will take place on the evening of Jan. 28, with the media debate planned for earlier that week.  
"Our goal this year is to ensure that we run a fair election for everyone who is participating," said Michelle Wang, the USC's chief returning officer. 
The elections process will feature several changes compared to previous years. In particular, candidate violations will be assigned as major, minor, warnings or fines instead of the previously used demerit point system. Wang explained the specifics of further changes in terms of violations will be finalized and shared at the all-candidates meeting on Jan. 18.
"The candidates will receive a piece of paper outlining everything … just so that everyone has a fair chance to be able to understand the rules," said Wang.  
Ballots will feature two referendum questions regarding the university health and dental plans. The questions will ask if students support a nine per cent increase per year for two years for each of the health and dental plans. After two years of increases, the health and dental plans will return to the existing five per cent cap on increases.
If the referendum passes, the health plan fee will increase from $138.47 to $150.93 during the first year and then up to $164.52 in the second year. The dental plan will increase from $141.50 to $154.24 in the first year and then up to $168.12 in the second year.
The motion for presenting the referendums was carried forward with a 77 per cent vote at a November USC council meeting. Presenters cited upcoming changes to the Ontario Health Insurance Plan and other problems facing the Campus Trust fund.  
The voting period will run from Feb. 4 at 8 a.m. to Feb. 5 at 8 p.m., with results being announced on the evening of Feb. 6. Full-time or part-time undergraduate students may vote by logging in online using their university user information.  
To run for a slate, students can fill out a nomination form, accessed through VoteUSC.ca or the USC main office, and submit it to the USC main office by 4 p.m. on Jan. 18.  
Further information on the elections process and conditions for eligibility can be found here.