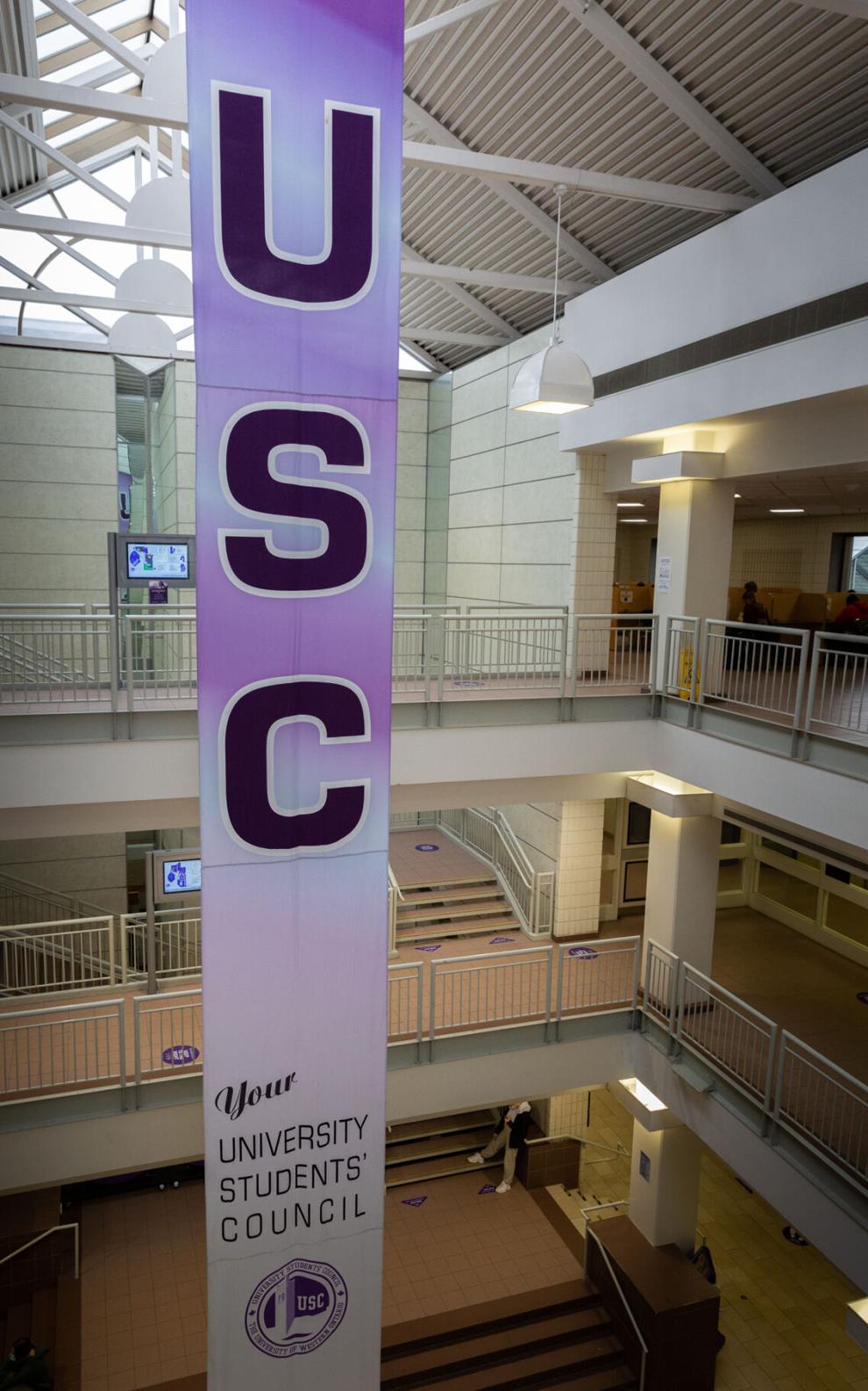 Western's students' council voted overwhelmingly in favour of a proposed city bylaw that would extend protections for student renters, bringing the USC's support to city council.
Council discussed the new bylaw as well as the delayed rollout of fall 2021 sophing applications at their Feb. 24 meeting, one of the final meetings before next year's council takes over.
The new city bylaw, C-19, could see increased protections for renters and more accountability for landlords. The new regulations would include enforcing licensing, a protection that certifies a property and reporting poor housing conditions. Council endorsed the bylaw, with 97 per cent in favour and 3 per cent abstaining.
Vice-president external affairs, Mackenzy Metcalfe, presented C-19 to council, as the proposed changes will impact student rentals.
Prior to the proposed revision, London's rental bylaw did not cover all student buildings. But, the updated policy would expand protections for renters to include apartment buildings, townhouses and stacked townhouses.
The bylaw also calls for these new types of rental units to be licensed, allow for random inspections from the municipality, and establish an anonymous system for tenants to report landlords violating their rights when the principal owner of the rental unit lives outside of London.
Metcalfe believes this update would improve students' living conditions, as random inspections would force landlords to be more diligent with the upkeep of properties and increase protections for students through the anonymous reporting system.
She also addressed councillors' concerns that landlords' licensing fees could increase students' rent prices, pointing out a provincial law that prevents landlords from shifting costs onto tenants as well as thresholds in place to ensure rent is not unfairly increased.
Metcalfe emphasized that revisions to the bylaw are not finalized, and there are still Londoners who will oppose these changes.
"We are expecting opposition from other members and support from members as well," said Metcalfe. "Groups like ACORN [Association of Community Organizations for Reform Now], who look at community housing, are in favour of it, but The Landlord Association is not in favour of this amendment."
Council also discussed the late introduction of sophing applications for next fall.
Vice-president student programming Hannah Tobias-Murray acknowledged the applications for residence sophs are yet to be released, while applications for orientation staff in Housing and Ancillary Services  and the University Student Council have only recently become available.
Applications for the USC orientation coordinator were released on Feb. 12. Applications for other USC orientation positions, as well as Housing's orientation coordinator became available on Feb. 16 and 24 respectively.
This announcement marks a major delay in the release of applications, as they are normally available around November, giving those who don't make the team plenty of time to arrange housing for the following year. But Tobias-Murray said there will be information available soon.
"I likely will have an update in the coming weeks as to when the rest of our rollout of positions is coming. I know there's been a lot of questions around residence sophs. I'm more likely to have an update on head sophs, programming assistants and sophs in the coming weeks, but we know that's something that's important to a lot of folks and it's important to us as well."