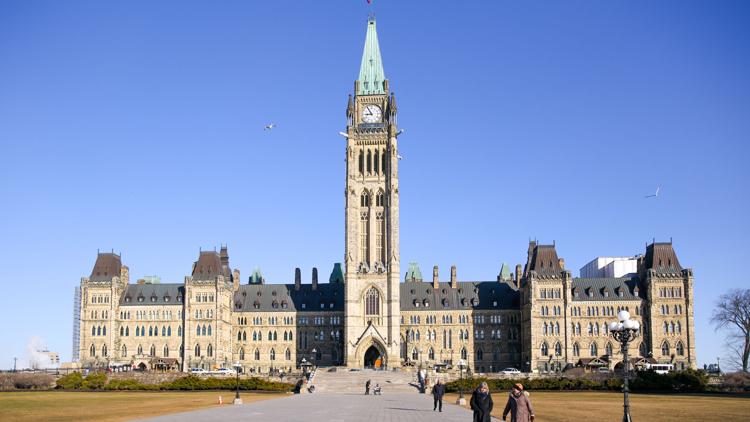 The University Students' Council, in collaboration with Women's Issues Network, will be selecting 25 undergraduate women interested in political leadership to shadow female Members of Parliament in Ottawa. 
The Women's Issues Network is a USC-funded organization that provides resources, a safe space and advocacy with regards to gender issues. 
The initiative, "USC's Women in House," will take place from November 21 to 23 and will provide female students with a full-day experience at Parliament Hill. 
On Nov. 21, students will leave Western University for Ottawa. The next day will begin with a breakfast reception sponsored by Western Student Experience. The reception will provide program participants with the opportunity to network with MPs. 
Following the reception, each student will spend the day shadowing a female MP on a one-on-one basis. Students will also have the chance to sit in on the House of Commons. On the 23rd, students will return to Western.
The program costs, including transportation and accommodation, will be covered. However, students will be responsible for a $30 participation fee as well as any personal expenses.  
According to the USC, the program aims to encourage women, an underrepresented demographic in governance, to pursue politics.
"What this specific initiative seeks to do is to directly address the lack of representation [of women in politics]," said Carina Gabriele, USC student programs officer.
"We're trying to provide literal face time with women who have been able to not only be successful in the political system, but are willing to allow other female students to see the kind of work they're doing and get a taste of what the every day looks like," she explained.
Garbriele anticipates that this networking opportunity will ignite interest in politics, and encourage women at Western to seek leadership opportunities on campus.
"My hope is that once people have the ability to not only see themselves at the political level, but then also go through the motions of seeing what the every day looks like, that they'll give it a try," she said.
To be considered for the opportunity, applicants are required to submit a two-page proposal addressing various questions, including reasons for interest in the program and the significance of having women represented in politics.
Applications for "USC's Women in House" can be found on the USC website and will close on October 6th at 11:59 p.m.