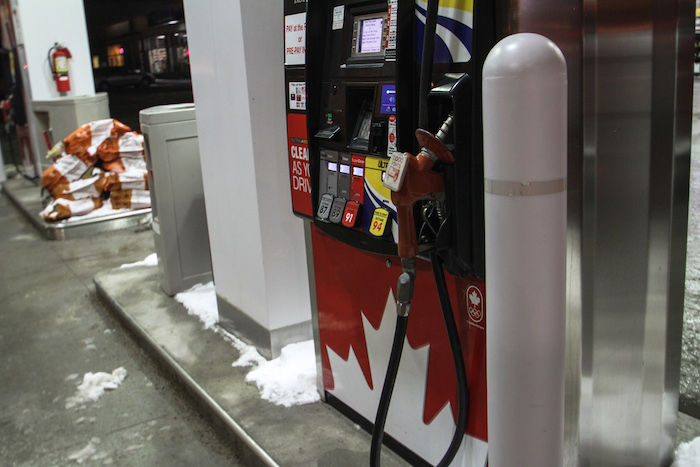 The University Students' Council (USC) has taken its first real step towards divestment from fossil fuels by moving a portion of its reserve funds towards investing in companies which are "sustainability leaders in the areas of water, energy, waste and food & agriculture."
The USC will be moving approximately $800,000 (USC has approximately $4 million overall in its reserve funds) from Canadian equities in its reserves to a new Canadian sustainability fund called "NEI Environment Leaders Fund."
Speaking at a USC board meeting on April 7, managing director Carrie Passi-Ferguson said the fund is the first of its kind in Canada and is expected to give similar returns that the USC was getting from its previous investments.
"It's our answer to the purple paper that came forward a few years ago in terms of divesting from investing in oil," she said.
The purple paper in question was submitted to the USC executive in 2014 by the head of EnviroWestern Stuart Ruffolo.  
"Divestment is the deliberate removal of financial investments from corporations that contribute to climate change as a way of diminishing their financial power," the paper read.
The divestment paper called on the USC to make a statement of principle affirming their intention to divest from fossil fuel companies, to immediately stop investing new money in the fossil fuel industry, and to spend the next five years winding down existing fossil fuel holdings.
The purple paper came forward during a USC elections season but received a lukewarm response from both the presidential candidates and the incumbent executive.
Pat Whelan, USC president at the time, didn't think divestment was core to the undergrad experience.
"If we're going to ask Western to do one thing, this shouldn't be at the top of the list," Whelan said at the time.
"I think [divestment] is in its nascent stages right now, so I don't think that we ought to take a stand on it," said Matt Helfand, presidential candidate and subsequent winner of the election, at the time.
However, Helfand agreed that the USC should be more aware of the ways in which its holdings and investments may contradict some of its stances as an organization.
He went on to say there were other environmental initiatives he would prioritize, such as making Western a Fair Trade campus.
The discussion publicly returned to the USC in a report by board of directors' finance committee on March 10, 2016. Authored by finance committee chair Chris Maidment, it acknowledged student concerns regarding USC's investments in controversial companies.
"Over the past several years, students have voiced concern regarding USC holdings of certain companies in controversial industries. As a result, the USC has become more aware of this issue and has taken steps to practice ethical investing," the report read.
The report recommended that the USC board direct its financial advisor at TD Waterhouse to invest in the NEI Environmental Leaders Fund when market conditions are favourable. The report passed through the board at its March meeting.
Moving funds to the NEI doesn't mean the USC will be divesting from specific companies. It would instead be investing in a fund that better aligns with its "environmental, social and governance (ESG) priorities."
The NEI Environment Leaders Fund has a total net value of $60 million and its top five investments are in the Canadian dollar, Siemens, Delphi Automotive, Legrand and the East Japan Railway.
"It is a true win-win scenario," said Isaac Jacobi, USC secretary-treasurer. "This fund allows us to respond to student concerns of investing in fossil fuels while remaining fiscally responsible."