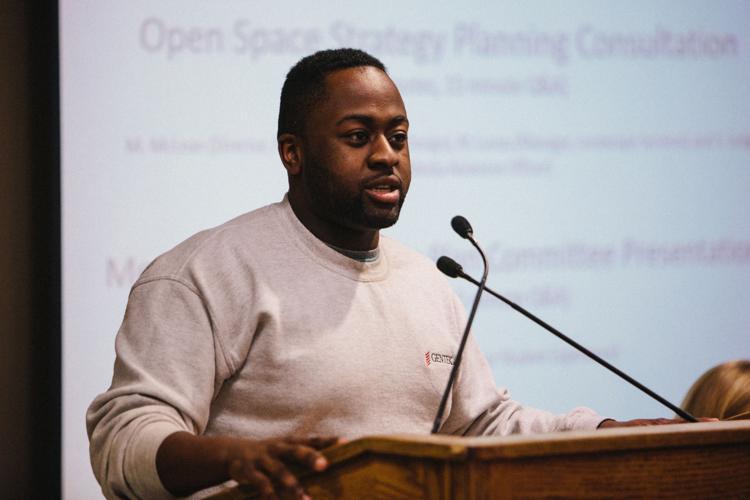 USC 2019 budget 
The University Students' Council passed the 2018–19 budget last night without debate.
The new budget will result in a roughly $30 increase in the USC student fee for upper-year students. Some of the major budget increases were the result of a deficit in last year's budget, inflation and the new Ontario minimum wage.
The Orientation Week fee for first year students also increased by $10.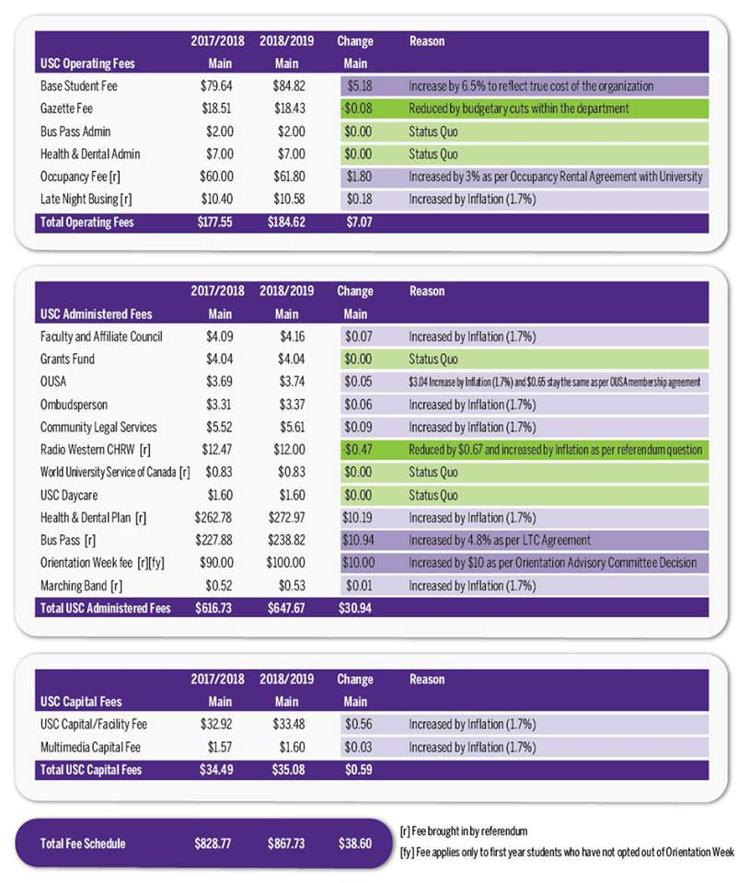 USC President, Tobi Solebo, said that the lack of discussion was a result of conversations between the councillors and executive team after the previous budget meeting.
"We had a pretty fruitful discussion on Feb. 14 at the first budget meeting. Then, on top of that, we have done a lot of consultation between now and then. The lack of conversation today was more of a reflection of how many conversations we've already had," Solebo said.
Mental Health Strategic Plan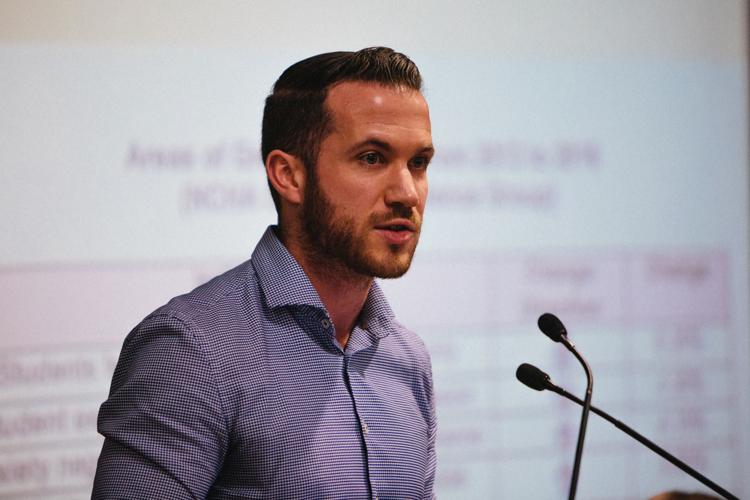 Western's interim director of Student Experience, Rick Ezekiel, presented an update on the university's long-awaited Mental Health Strategic Plan to council.
The presentation returned repeatedly to the plan for more accessible and effective mental health and wellness services, like counselling. The plan seeks to organize existing services into an integrated model that will maximize student accessibility and the services' collective impact.
Further, the plan addresses the rising demand for services. Between 2010 and 2017, the number of hours worked by Western's counsellors has increased 33 per cent, and three per cent more Canadian students report having a psychiatric condition.
Ezekiel also cited National College Health Assessment statistics showing that in 2016, 4.3 per cent more Canadian students reported experiencing anxiety and depression than in 2013. Three-and-a-half per cent more students reported they had considered suicide. In the long term, Ezekiel said that Student Experience wants a single location for all consolidated mental health resources within the next four years. Earlier this year, a plan to build a centralized mental health location as part of a renovation to Thames Hall was rejected by council as they felt Western's administration was not paying their fair share; the plan required students to pay roughly $10 million, which would have necessitated a student ancillary fee hike, spread over multiple years. 
Ezekiel said the health and wellness of students is a shared responsibility between mental health professionals on campus, in addition to faculty, staff and students across Western. He said there is a known correlation between mental illness and poorer academic performance.
When discussing mental health services on campus, Ezekiel said the university would not necessarily increase the amount of counsellors employed by the school; rather, they might optimize their work to be more effective.
Ezekiel said he wants to move the plan through both the Senate and the Board of Governors to back the initiative with a strong mandate.
Western's Open Space Strategy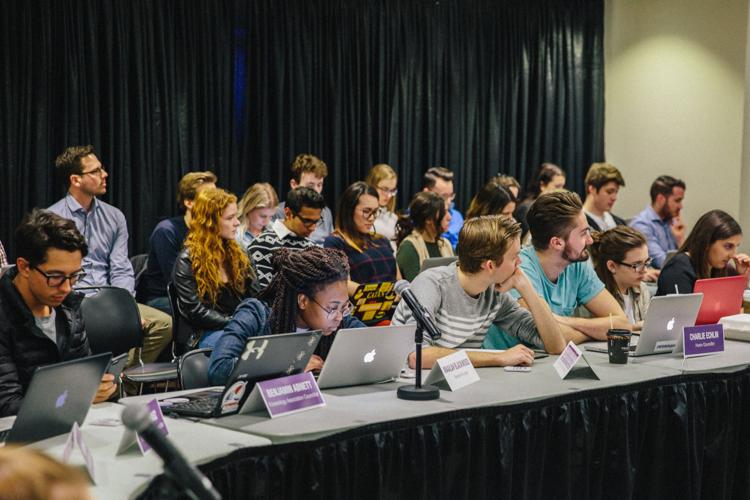 Council also listened to a presentation about Western's Open Space Strategy. Councillors were vocal about two topics of concern: limited vehicle access and student safety. 
Mike McLean, from Western's Facilities Management, presented, stating the Open Space Strategy's purpose is to accommodate campus growth, increase pedestrian safety and integrate a rapid transit system, among other goals.
As Western becomes more pedestrian focused, limiting vehicle access on campus will be a major objective.
The Open Space Strategy is looking to increase pedestrian saftey and accomodate Bus Rapid Transit. The plan also includes moving parking to the perimeters of the university.

— GazetteNews (@NewsAtGazette) March 1, 2018
Two councillors asked McLean how the plan will impact student safety. For example, some students studying late tend to opt for an Uber or taxi to get home, and they asked if those services will be permitted on campus in those cases.
"This is an area where we don't have the answers today. [Vehicles] could be restricted at certain times of the day, certain days of the week," McLean said. 
Another councillor asked specifically about Lambton Drive, the area where Western student Andrea Christidis was killed in 2016 by a drunk driver.
McLean responded that major cores of campus, such as areas around Middlesex College, Elgin Drive and Western Road, would prioritize pedestrian safety. Specifically speaking about Lambton Drive, McLean said the plan is looking to remove the curbed sidewalk on the road and planting trees as a psychological strategy to slow down drivers.
In addition, only BRT buses and emergency services vehicles will have access to Lambton Drive.
McLean said making campus vehicle-free is not the plan's mandate. He said certain vehicles will still have access on campus.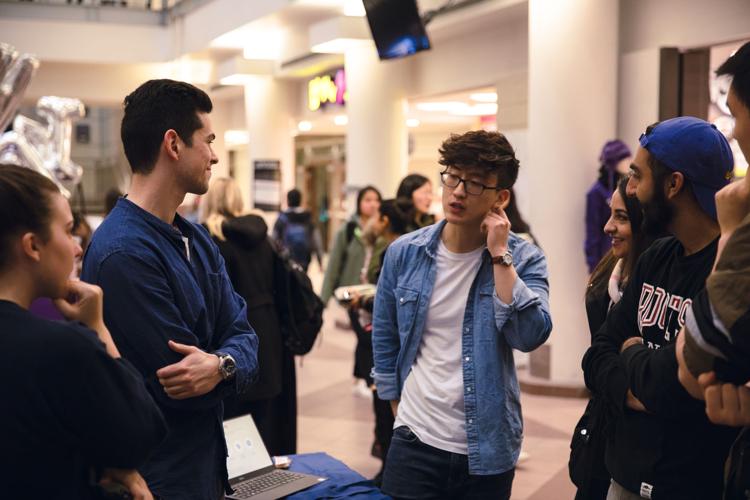 USC elections 
Toward the end of the meeting, the USC executives proposed changing the USC's presidential election slate system. Currently, students elect a president and vice-president who run together as a team.
President Solebo stated the slate system creates accessibility issues, especially for students who can't find a partner.
The USC will explore alternative models. For example, a new system that would allow students to run for the president and vice-president positions separately or as part of a slate. On voting day, the president and vice-president would be individually elected.
"We want to see more people involved within the system itself … and not worrying about finding a perfect slate but running on their own merit," said incoming USC president, Mitchell Pratt.
Correction (March 2, 2018, at 10:15 a.m.): This article has been updated to accurately reflect Rick Ezekiel's statements about Western's Mental Health Strategic Plan. In addition to clarifying his statements, the Gazette would like to clarify that students were asked to pay $10 million for Thames Hall's proposed renovation, not $35 million.