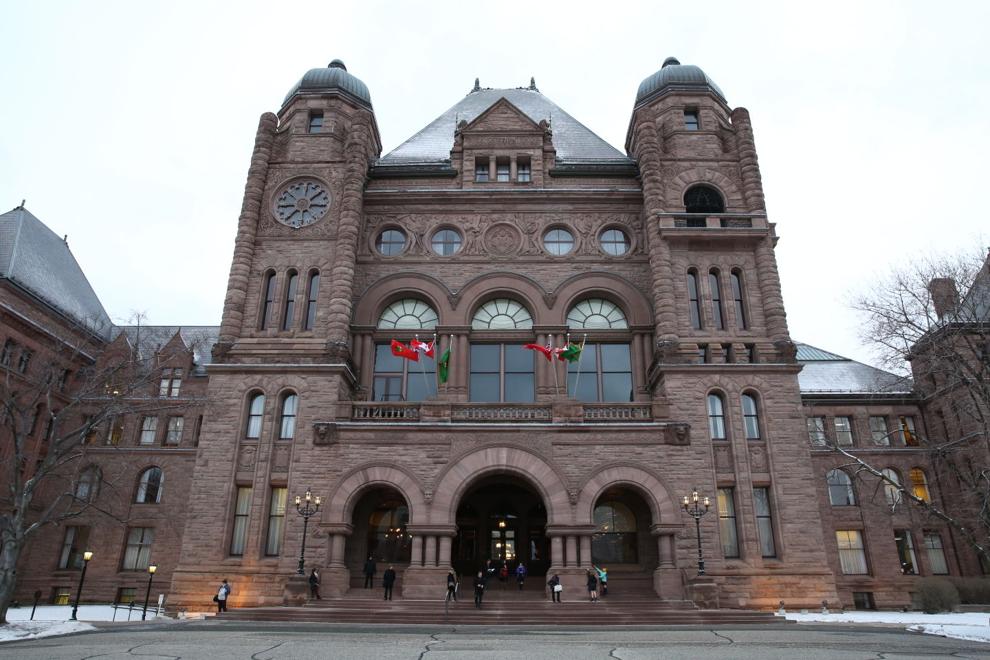 The Ontario Undergraduate Student Alliance is lobbying the provincial government for a $1,000 tuition rebate for full-time students, among other cost-saving measures.
The rebate is designed to offer short-term financial relief for students and offset the cost and loss of income during the pandemic. OUSA, in partnership with Western University's University Students' Council and six other Ontario student unions, is leading the push for student affordability.
"[We did this] to really tackle the issue of affordability that many students are facing right now as a form of immediate financial relief, given the situation many students are in in the current global pandemic," Mackenzy Metcalfe, the USC's vice-president of external affairs and VP finance of OUSA. 
The push comes as the pandemic has decimated student budgets and youth employment opportunities. But the unions face an uphill battle as they lobby a government that mandated a 10 per cent tuition cut and freeze only last year. 
OUSA's policy proposal was formed in collaboration with other groups, such as the College Student Alliance and The Canadian Federation of Students. 
OUSA's proposal for premier Doug Ford includes other big ticket items, like removing payments from the Canadian Emergency Student Benefit from OSAP loan calculations and converting all OSAP student loans to grants. The student group is also pushing the government to eliminate all existing student debt.
But the unions are not pushing to lower tuition costs, as Metcalfe believes there should be a greater emphasis on providing a diverse range of relief plans.
"By asking for assistance on their loans, and for immediate financial relief, and for scholarship and bursary increases, we really hope to tackle all of those different financial aspects of students attending post-secondary education," said Metcalfe.
The USC is advocating for the university to make internal changes to support students' financial stability, including pushing for an increase in accessible scholarships and bursary opportunities, in addition to more financial relief provided by the university, such as the Western Student Relief Fund and increasing student financial aid by 40 per cent.
The students' council is also working to address the concern that international and part-time students have been excluded from a lot of meaningful student pandemic relief, such as the CESB.
Metcalfe and USC president Matt Ressor addressed the House of Commons over the summer to try and include international students in the CESB, to increase their working hours this semester and to ask for an additional $20-million in the Student Work Placement Program.
The work placement program can include co-ops, internships, work-study programs and other opportunities that allows students to be financially compensated.
While concerns have been raised over the government's willingness to provide student financial relief, especially after four months of federal CESB payments and last year's 10 per cent reduction, Metcalfe explained that long-term post-pandemic relief for students is still needed so that students can contribute to the economy.
She hopes that, through this advocacy for long-term student relief, higher education will be more accessible for all and that the high financial barriers are removed by all forms of government.
"We really are working to make sure that the workforce of tomorrow is supported by the government because we know that their voices matter."