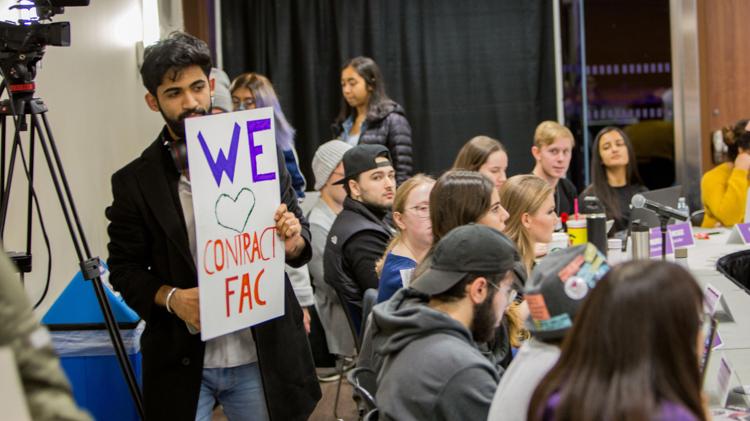 With faculty negotiations reaching a possible climax, six pro-faculty demonstrators surprised the University Students' Council as council convened on Halloween.
Just after the meeting began, the demonstrators stepped into the room before pacing silently around the oval desk where all the councillors sat, walking just feet behind each member. They had signs expressing support for the University of Western Ontario Faculty Association's current bargaining with Western University for better pay and job security.
A protestor's sign from tonight's USC meeting. #uwofa #UWO pic.twitter.com/b9FV2yBDHZ

— Martin Allen (@mtrallen) November 1, 2018
Negotiations have been underway since early June and have spanned dozens of hours in negotiation sessions, more of which will be tabled before Nov. 9, the first day UWOFA can legally strike. 
After protesters entered the room, USC speaker Madison Ing immediately asked them to leave, but once they sat down in the gallery, she told them to lower their signs. 
She later clarified in an interview that audience members must be quiet during meetings. Though the demonstrators were silent, Ing said signs are treated as speech following council's November 2017 meeting — when the USC debated giving students the option to dramatically defund CHRW, Western's student radio station.
"[I was] just making sure that the gallery does remain silent and that councillors are not disrupted so that we can function properly as a council," she said. 
She said that, since meeting agendas are published in advance, councillors are responsible for ensuring their constituents are heard on the meeting's issues.
She said she was surprised by the display. Normally, no students attend the monthly council meetings.
Before protesters even appeared, Faculty of Information and Media Studies president Ariana Magliocco was asked to discard a large sign with a pro-UWOFA message. Law councillor Joshua Hollenberg cited a council policy ensuring they maintain "neutrality" during such negotiations and asked she lower her sign. The chair of Western's student senators, Massimo Perruzza, wore a pro-UWOFA button on a cowboy hat as part of his Halloween costume. He wore it for much of the meeting.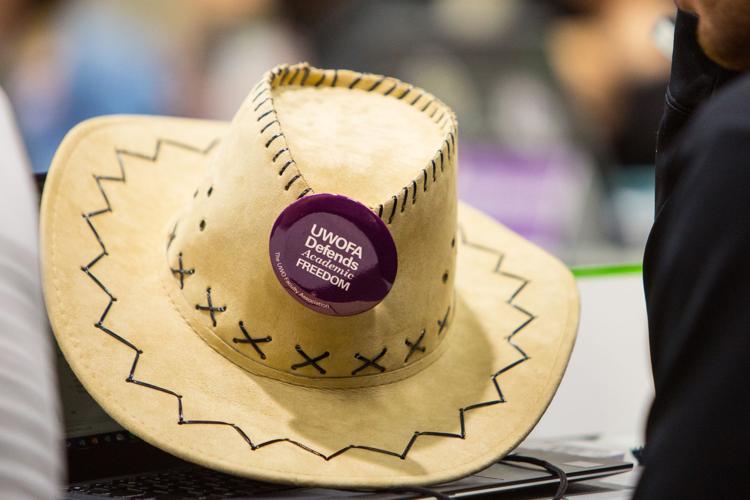 The neutrality policy became the centrepiece of council's debate on the UWOFA question later in the meeting. Council did not discuss the negotiations during its September meeting, a time when bargaining was less urgent. 
Magliocco started the discussion by reading a prepared statement, which criticized the policy. 
"Not saying anything is a political decision: neutrality sides with power, and the university holds all the power in these negotiations," she said. "In this scenario, [students] have no official avenue with which to advocate for the quality of their education. Should this not be the job of the USC?"
Throughout the debate, she was the strongest pro-faculty voice — her main opposition being Hollenberg, who first mentioned the policy requiring her to lower her sign. He said neutrality was not inaction, but a balancing of engagement with both UWOFA and Western.
"We need to walk into the offices of UWOFA and of the administration and be taken seriously by both sides. This is simply not possible if one side sees us, rightly or wrongly, as working with the other side," he said. 
He added the USC should forcefully encourage a peaceful resolution should a strike occur. Multiple councillors were worried students have learned that a strike is possible without clarification as to how a work action could affect them.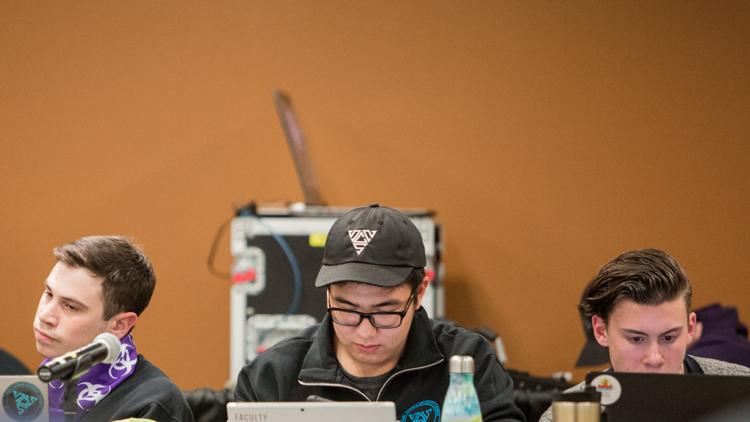 Ivey councillor (and former secretary treasurer) Erin McCauley pointed out this policy specifically, saying it allows the USC to play an explanatory role in helping students make informed decisions. In a press release, the USC stated the policy "outlines [they] shall maintain clear and open lines of communication with administrative personnel and union representatives." The release encouraged both parties to achieve a peaceful solution.
After 14 minutes, with debate largely avoiding the negotiations themselves, council voted to cap discussion time to five more minutes. The meeting adjourned three minutes later.
Update (4:18 p.m., November 3rd): the article was updated in paragraph sixteen to indicate Erin McCauley is a councillor. This has been updated upon the USC website's updating.