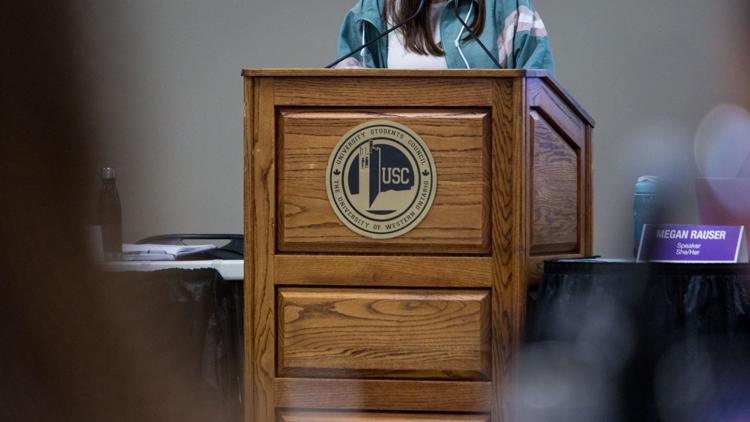 The USC renegotiated their bus pass deal after they "realized there were a lot of students who were planning to utilize the bus," despite having a fully online course load.
"What indicated to us that students really wanted the bus pass was the elevated level of student concern of 'I'm planning to come back to London.'" said Victoria Barroso, University Students' Council vice-president university affairs. "Because students indicating that they're planning to come back to their academic course load does not necessarily indicate to us whether they're coming back to London."
The USC announced Friday morning they will provide a discounted bus pass to every student living in London this fall, after renegotiating their latest contract addendum with the London Transit Commission. The third iteration of the deal came just days after Sunday's announcement that only students with in-person classes would be given bus passes for the 2020-21 school year, sparking outcry and a petition that received nearly 5,000 signatures.
Students living in London with a fully-digital course load can choose to change their home address on Student Centre to indicate they're living in London to receive the USC bus pass discount. Students must update their address before Sept. 17.
"What we did when we renegotiated the addendum with the LTC was we changed the eligibility," said Barroso. "So that students who not only have any component of a class in-person have access to the bus pass, but also any student who's living in London."
Bus passes remain mandatory for all students with an in-person component to their classes.
Students are charged $263 each for a USC bus pass, a $396 discount from eight months of the LTC's student pass.
The USC executives "knew affordability was going to be an issue for students" this year, so the original addendum to the LTC bus pass contract was negotiated with the goal of reducing the financial burden on international and out-of-province students.
"Affordability really is top of mind, especially when we talk about international students and out-of-province students and that's why the addendum was originally negotiated," said Mackenzy Metcalfe, vice-president external affairs. "We want to make sure that students are really able to access the services that they are being charged for because it wouldn't be fair to charge a student who isn't even coming back to Canada for a bus pass."
The original bus pass addendum was announced to council on Sunday in the executive report of vice-president finance Marc St. Pierre — many students later criticized the lack of transparency and councillor consultation. 
"[Marc's announcement] was originally intended as an update for council to let them know where we were standing and get any feedback from them at that time," said Barroso, explaining that negotiations were ongoing at the time of the update, though St. Pierre said the executive had already signed the contract at the time of the council meeting. The contract was not debated on the council floor or voted on.
The USC negotiates its LTC contracts in conjunction with London's two other student unions — the Fanshawe College Student Union and Western University's Society of Graduate Students — as the collective bargaining power enables them to negotiate the almost $400 discount, though each union signs a separate contact with the transit commission.
Because of this, the FSU and SOGS will have similar contracts to the USC and "the bus pass will be offered to all post-secondary students in London," with the possibility for "slight adjustments" as each union lobbies for the interests of their own students. 
"We're really, really grateful for the student feedback that we have received," said Metcalfe. "We were able to channel this into positive change for all students, both coming back to London and not coming back to London."