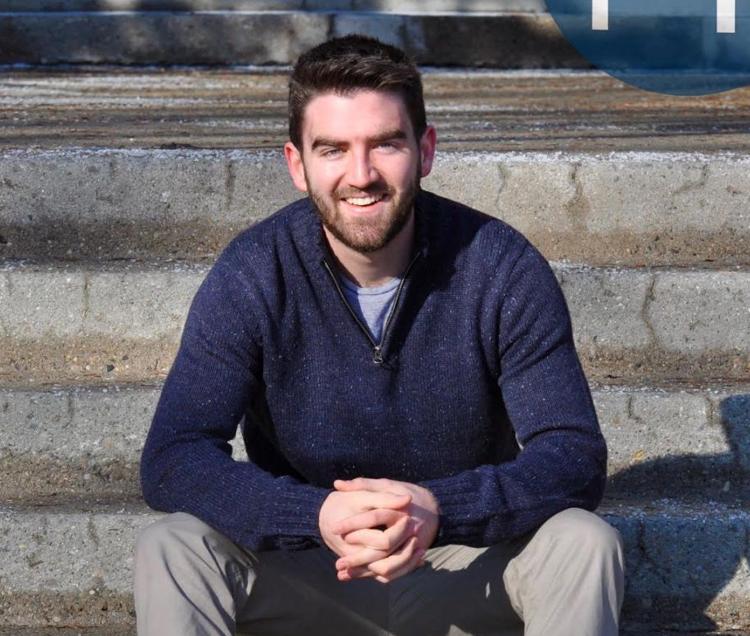 Name: Mac McIntosh
Year: Fourth year
Program: Political science
Why do you want to run for SPO?
I started my experience in the USC by being involved with the Early Outreach Program. As my position grew in the Early Outreach Program, I developed a greater understanding of the USC and I learned a ton about supervising others. Going into fourth year, I applied to be Associate Programming and I have been blown away this year by the passion that each person has for their specific program. I want to be the student programs officer so that I can help support those passions. To be given the opportunity to help people build amazing programs, and play a support role for people who are truly accomplishing something they love would be amazing. 
What skills and experiences make you qualified for the position?
My involvement in the USC over the past three years has allowed me to understand how the organization works inside and out. Working as both the Early Outreach Coordinator, and as the Associate Programming, I have planned a number of events and have worked with a variety of stakeholders, both at Western and in the City of London. I work tirelessly to ensure that any team I have been a part of is supported. Over the past two years, I have developed a great knack for remaining calm and being a strong leader during hectic situations.
What are your plans for Orientation Week next year?
Building off of taking care of volunteers, I would love to see a larger focus on soph care and soph support. I am prepared to ensure that training is focusing on why we are teaching the sophs to do what they do and ensuring that they understand the process. Bringing them in, and being available to answer any question they may have will hopefully help clear up any lack of communication there has been in the past. For programming, I want to see a larger focus on educational programming. One Love is a great evening but we need to put a renewed focus on the messages from One Love and encouraging students to educate themselves.
What are some other program initiatives that you want to plan?
Branding a series of events after O-Week that use the One Love brand that can be used by clubs, services and the university to increase engagement. I want to also help clubs promote their programming and work with them to ensure that their members are having the best experience possible. Doing activities like a Club of the Month system, giving them a proper space and replying to their emails will ensure that clubs programming is brought into the larger conversation. 
My platform also includes points such as the Pints series which would be a series of events where students can chat with professors and London stakeholders, as well as promoting our arts programming across campus. 
---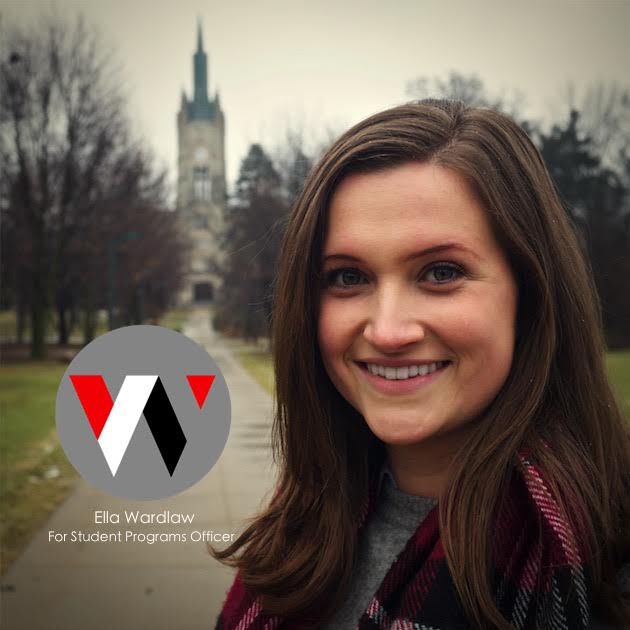 Name: Ella Wardlaw
Year: Fourth year
Program: MOS (Accounting)
Why do you want to run for SPO?
Programming and events at our university have shaped me into who I am today. I am so thankful for the hardworking leaders who organized it all, and brought so much to our campus. I'm running for Student Programs Officer to be able to continue these traditions while building new ones.
What skills and experiences make you qualified for the position?
The bulk of my experience stems from my involvement with the Orientation Program. As the Charity Programming Assistant of the Social Science Soph Team, I found my passion for leadership and learned a great deal about the intricacies of running a smooth and meaningful Orientation Program. I had the opportunity to work with dedicated volunteers to provide students with effective programming throughout the year, all while raising money and awareness for important charities.
What are your plans for Orientation Week next year?
Orientation Week is our first impression to first year students—I vow to make the most of it. I will ensure that we use this opportunity to create an enjoyable introduction to our campus, all while educating students on the importance of safety and the inclusion and acceptance of students of all backgrounds. My utmost priority is to ensure all levels of student involvement are engaged in this process. Our consultation will include students from all faculties and academic years, sophs, and members of the USC and O-Staff. 
I also want to take advantage of O-Week's momentum to engage students during Orientation Month. This will allow us to showcase our services and involvement opportunities in more detail, with the ultimate goal of uniting students with their passion and giving back to the London community.
What are some other program initiatives that you want to plan?
I want to develop a second club's week. Given the busy nature of September, providing students with another opportunity to look at clubs in second semester will allow them to find more of their passions. I also want to make it easier to start and lead a club. Through a FAQ page for clubs, Western USC email addresses for club executives, and transition documents for all club leaders, we will communicate the information and allow clubs to run more efficiently.
I also want to work with housing to allow more USC involvement in residences. For instance, by showcasing our services in residence, more students will become aware of the work we do and be motivated to reach out. I also want to help provide faculty councils with the opportunity to host more events in residences to show first-year students what their faculty has to offer.
---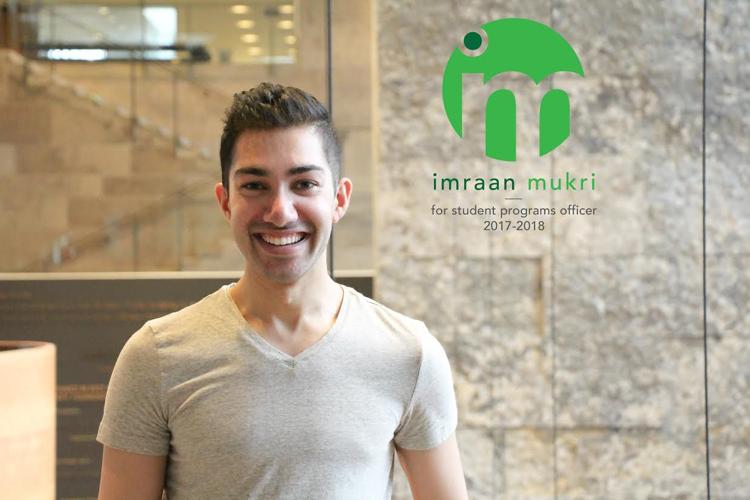 Name: Imraan Mukri
Year: Fourth year
Program: Physiology and IMS
Why do you want to run for SPO?
I am running for Student Programs Officer because too often, we complain about the changes we want to see or the problems we see without taking action. Throughout my four years at Western, I have noticed certain things in the Student Programs portfolio that I think can be improved upon, and I want to put emphasis on areas of the portfolio that are often overlooked during election season. Areas such as accessibility, where we fail to recognize things such as selling tickets on the Atrium Stage when this is not accessible for our students in wheelchairs. Areas such as the Peer Programs portfolio, a portfolio so important because it ensures our campus is a welcoming and supportive environment. If students don't feel safe and welcome on campus, none of the rest matters.
What skills and experiences make you qualified for the position?
Having been the Charity Ball Coordinator, Associate Vice-President Campus Events, and most recently the Associate, Orientation, I have the required knowledge of the inner workings of the USC related to student programming, allowing me to understand the role of the SPO. The summer months are usually an important transition period for the incoming SPO. As Associate, Orientation, I spent all of last summer working in London, and developed an understanding of the SPO role and the staff involved with various aspects of the portfolio. This sets me up for success next year as SPO as I will not be spending much time learning the basic knowledge required as SPO. 
What are your plans for Orientation Week next year?
The SPO should be providing broader direction for the program as well as implementing the Strategic Plan with campus partners. I would start by addressing the accessibility of our programming and making sure all our students can access all our programming. My plans for Orientation Week and the Program also include the goals of the Residence Orientation Coordinator, Academic Orientation Coordinator, and Orientation Coordinator. I want to ensure that their goals of humanizing OPC and involving sophs in soph-related decisions, promoting an Orientation program that extends past O-Week, and implementing soph wellness initiatives are realized.  
What are some other program initiatives that you want to plan?
My platform revolves around the coordinators, associates, and clubs who are the core of the portfolio. I also want to make sure we are reviewing and revamping current programming before we start adding more to the USC events calendar. One of my biggest initiatives will be revamping Charity Ball. I want to give it the boost it needs to attract a larger population of students as it used to in the past. This would include making it more than just a dance—choosing the appropriate venue, having hors d'oeuvres, live music, and year-long programming. Another of my initiatives is dedicated meetings for clubs with me over the summer. I want to rebuild the relationship with clubs so that we become a collaborative group. I believe this is a start to bringing students' interest back into the USC.
---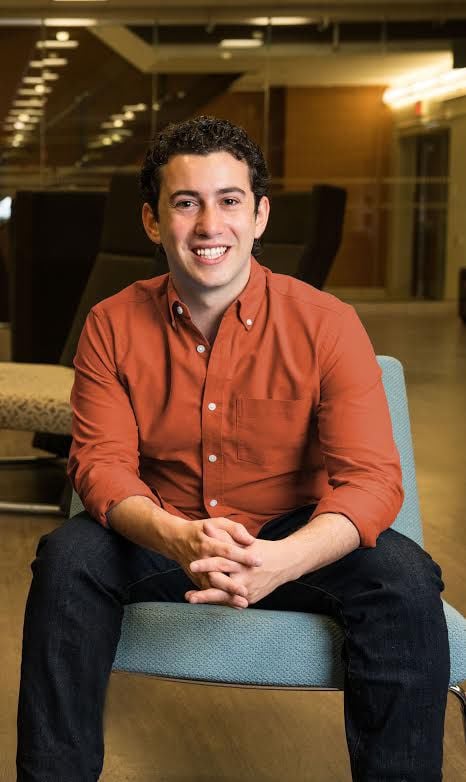 Name: Harry Orbach-Miller
Year: Fourth year
Program: Jewish studies
Why do you want to run for SPO?
Throughout the past few months, I've had the privilege to meet with many students and hear their perspectives. From all these conversations, a common theme emerged: students felt that decisions were being made for them and not with them. This must change. Every student should feel there is a place in the USC for their vision and ideas.
What I am most proud of during my time as Chair of the Western Student Senators is the incredible amount of students who ran for and voted in Senate elections this year. By showing that it was a place where their ideas and voices are welcome, students responded by engaging with Senate on unprecedented levels. I know we can do the same for student programs.
What skills and experiences make you qualified for the position?
From being a floor representative in first year to my current role as Chair of the Western Student Senators, I've had the opportunity to serve students in a variety of ways. However, what I believe is the most important skill for the next SPO is the ability to bring people together. Making change happen will require bringing all voices and perspectives to the table, a little compromise, and the ability to work well with Council. These are all areas I have a lot of experience in.
During the week of the Fall Reading Break vote, the student senators met individually with many faculty senators to hear their perspectives and address any concerns. The vote passed by an overwhelming margin because people were given the chance to speak to their issues before it came to the floor. I plan on bringing this same approach to the student programs portfolio.
What are your plans for Orientation Week next year?
For this upcoming Orientation Week, I'm excited to work with Orientations governing bodies to bring more of our campus community into the fold. Cultural and academic clubs are an essential part of the student experience and we should be giving first-years the opportunity to engage them from week one.
Moreover, there isn't just one student experience and our Orientation must be reflective of that. I'll work with our Orientation leaders to ensure that there are diverse types of high-caliber programming so no student has to feel that they are choosing an alternative.
As well, I want to continue the great work that the Charity Orientation Team is currently doing by focusing on 'time given' instead of just money.
Lastly, I want to create a Soph Team Support fund to give teams resources to program throughout the entire year.
What are some other program initiatives that you want to plan?
Promoting Student Art: The alcove between Starbucks and Mustang Central is adorned with some uninspiring motivational posters. I will work with the newly created Public Arts Coordinator to curate student art that can be hung in that area on a rotating basis, allowing students the ability to showcase their incredible talent.
HOCO on Campus: 'HOCO on the Hill' was successful because it gave students the opportunity to celebrate together, and was financially accessible. Let's bring it back.
Continuing the Conversation: The 'Let's Talk Racism' event was a great step forward in promoting conversation on an important campus issue. This event and others like it need to continue so we can foster constructive dialogue on issues that can be difficult to discuss in a meaningful way.
---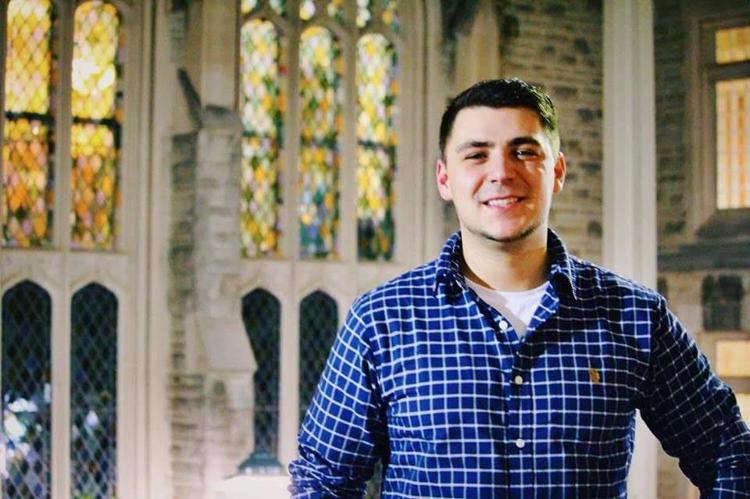 Name: Paul Scala
Year: Fourth year
Program: School for Advanced Studies in the Art and Humanities
Why do you want to run for SPO?
I learned about the importance of reaching out to others in a positive manner—even in small ways. With this in mind, I am running for the SPO position to act as a catalyst for growth with respect to inclusivity for all students. Student-based clubs, events, and initiatives are an incredibly invaluable component of our community and I wish to serve to ensure the maintenance, sustainability and the flourishing of our student body by managing the SPO portfolio.
What skills and experiences make you qualified for the position?
I have skills in event planning as evidenced by my role as VP of Events for the Western Chess & Go Club. I organized and oversaw the Canadian University Chess Championship, 2017. I exercised my ability to strategically coordinate logistics, find sponsorship, and secure accommodations. My experience on the Senate Review Board Academic (SRBA) as a Student Senator at Western enabled me to engage in the democratic process while working on issues pertaining to policy as well as academic appeals. Owning and operating a business enabled me develop interpersonal skills while dealing with employees and customers. Further, serving as Academic Director for General Arts and Science at Georgian College helped solidify the above-mentioned skills.
What are your plans for Orientation Week next year?
In future, I aim to incorporate into our O-Week programming local talent developed in our outstanding music faculty. Further, we ought to consider showcasing home-grown student artists. We can still host 'big name' artists, but there is room to express the Western spirit in a more authentic and diverse manner. Western students should vote on which artists will perform for the incoming students. This can become an annual tradition: current students deciding for incoming Western students how their O-Week will take shape. Students who vote will be entered into a draw for a prize. This way, more people will feel involved in the decision making process and the USC will appear more accessible and transparent.  
What are some other program initiatives that you want to plan?
The Peer Support Centre promotes the wellbeing of students through the Wellness Centre. The Peer Support Centre promotes the I appreciate the increase of funding for its respective Facilitator. We have, among other support systems, LGBT and Eating Disorder Discussion Groups. The USC must also lead the effort to destigmatize mental health. My goal is to devote resources to a Mental Health Discussion Group.
I believe we need to better inform our students about our clubs system which cultivates a range of interests, skills, talents and hobbies. Active involvement can mitigate mental health issues which stem from feelings of isolation and lack of engagement. We have the opportunity to facilitate experiential learning, character development, and leadership training by emphasizing inclusivity. I will ensure ensure that the Club Outreach Coordinator is supported in securing 1-2 supplementary pages on a regular basis in the Gazette specifically to generate exposure to club activities and events.
We also will investigate the feasibility of hosting an annual conference-like symposium aimed at collaboration between students from every club and every academic discipline. The symposium will be modelled like the Words Festival. It will borrow aspects of the arts festival called Reverie but will include undergraduate research in the same manner as the Undergraduate Awards.