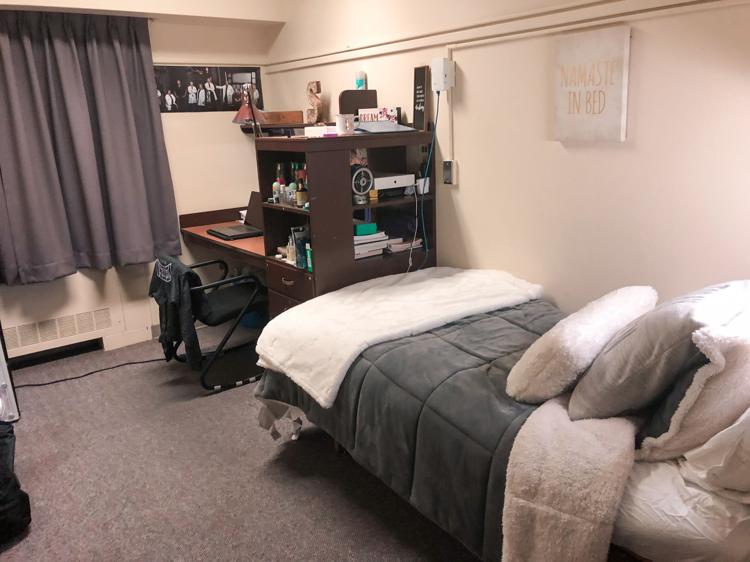 The USC passed a motion to support Western's residence staff unionization efforts during their meeting last Wednesday.
The motion, introduced by University Students' Council president Mitchell Pratt and seconded by science counsellor Victoria Barroso, expressed that the USC has heard from residence staff members and that changes to the culture within residence are required.
Staff filed for unionization with the provincial government in January, spurring a decisive vote amongst members this Wednesday. If 50 per cent plus one member vote affirmatively, staff which work with over 5,000 students across campus' nine residences will have a recognized bargaining front.
However, council's motion is not an endorsement of the proposed union.
"We were really careful to not suggest that unionization is the best option," explained Barroso. "If unionization is a step towards what they feel will accomplish that, then we want to support them in having that decision."
According to the motion, the USC believes that residence staff members are not fairly compensated for their work. Barroso, who was a residence advisor in her second-year, highlighted  the "emotional" costs of living in residence as a staff member.
"Residence staff currently are paying to work for housing, but really the main and the bigger issue here is the mental health support," said Barroso.
Tristan Baker-Scala, a residence don at Delaware Hall and the movement's organizing committee spokesperson, spoke to the council about the reasons behind the vote to unionize. In a separate press release, he highlighted the benefits that unionization might bring residence staff members.
"Unionization will provide residence staff members with an outlet to have our concerns addressed," said Baker-Scala in the release. "We hope that with a stronger advocacy position, we'll be able to help create a more safe and inclusive living and working environment for staff, leading to better outcomes for both students living in residence and student leaders."
The issues discussed in council included mental health support for student leaders, cost of living, work-life-school balance, performance appraisals and compensation.
According to the same press release from the residence staff for unionization, their efforts to provide feedback and engage with senior leaders from have not led to material changes that support residence staff.
"Regardless of the outcome of their vote to unionize, we will continue to advocate in support on them pursuing fair and equitable treatment," said Barroso.
Correction (10:59 a.m., Feb. 6): Baker-Scala's name was corrected from "Tristan" to "Tristen" in paragraph eight.