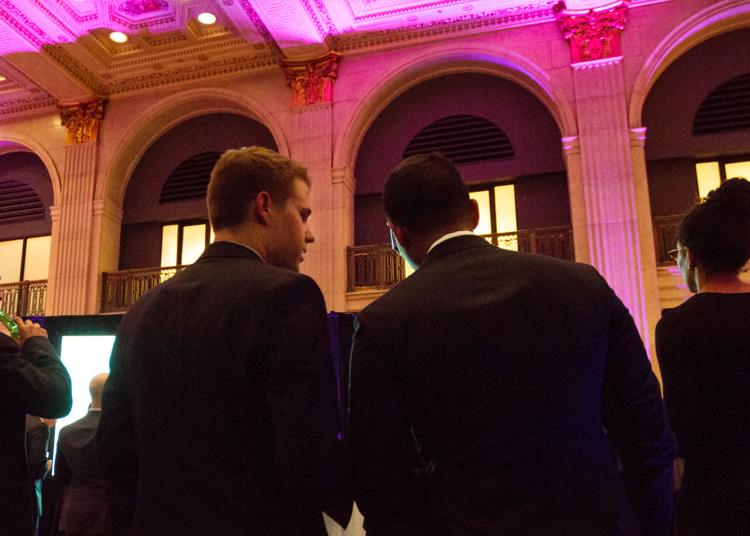 Warning: this article contains a description of sexual violence in paragraph three.
---
USC alumni are launching a charity to fund sexual trauma counselling, therapy and other supports they say Western University has not prioritized.
The alumni celebrated the new USC Foundation in Toronto on Oct. 18 as both a reunion and an effort to fund crucial student services. In only a few months, the foundation has raised $1 million in donations.
The initiative was inspired in part by the experience of a University Students' Council alumnus. They sent a letter about the foundation to former USC members three weeks ago saying that a relative of the alumnus was drugged and repeatedly raped in a Western residence while at an Orientation Week party "just a few years back."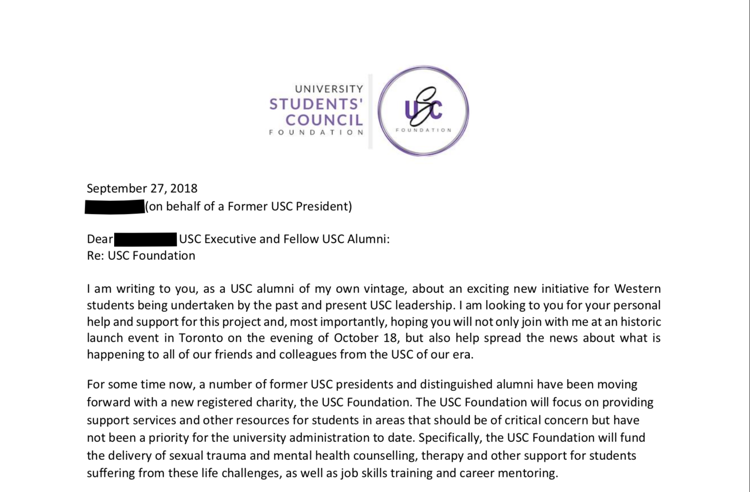 "The almost complete lack of on-campus support that was available to [them] as [they] struggled through the medical and legal fallout of this tragedy, including a full-blown criminal trial, was very disappointing," the letter reads. "[These] areas should be of critical concern but have not been a priority for the university administration to date."
Roughly 200 attended to support the foundation's core functions: mental health supports, sexual violence education and prevention, and job training and career mentoring. Tobi Solebo, last year's USC president, said the foundation is pushing to roll out services for 2019. He said the current president, Mitchell Pratt, will evaluate specific ways students would be best helped by the foundation's funding.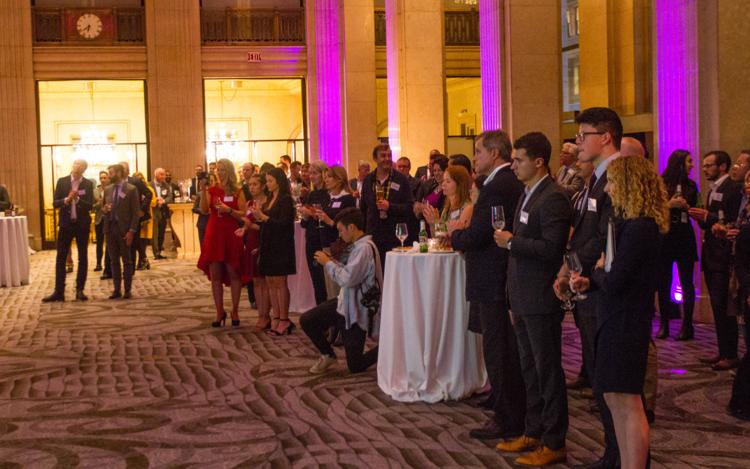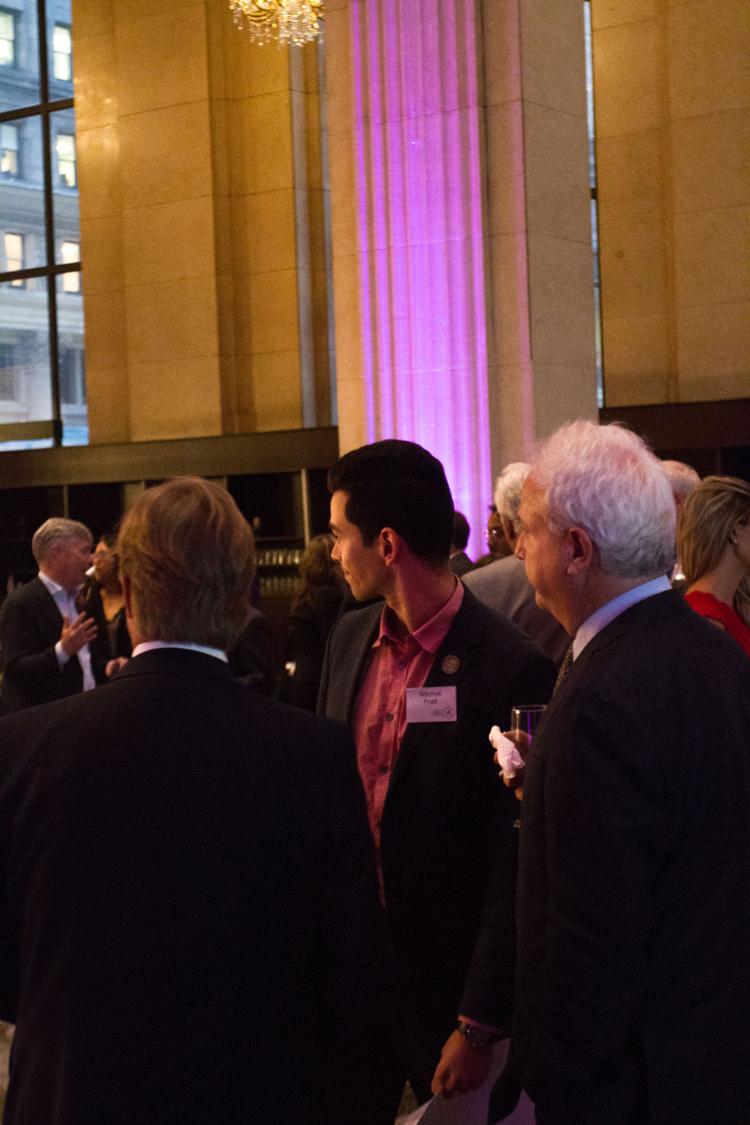 Pratt hosted the event, giving brief remarks and introducing the other speakers: Sophie Helpard, USC president from 2015-16, who began work on the foundation four years ago, and Craig Smith, former USC president from 1984-85. Both are members of the foundation's board, alongside Solebo.
In interviews, charity officials did not criticize Western as sharply as the letter did; they said there was work to be done, but they avoided placing blame.
Helpard said her presidency saw mental health move from stigmatization to understanding, resulting in more students willing to seek help. This burdened campus services which were only equipped for the patient traffic of previous years.
"Services weren't able to respond as well as we liked to student concerns," she said.
Craig Smith, the board's chair, is also an executive vice-president at Cushman & Wakefield, a real estate company, and the president of The National Club, an elite Canadian social club. When asked if Western was doing enough, he said, "You can never do enough."
"It's not that the university isn't doing great work — they are. It's just that we think we can do great work as well from a different vantage point," Smith added.
Robert Elder, another board member, is also on the board of Upper Canada College, a prestigious preparatory school in Toronto. He emphasized the foundation is only a supplement to existing, required efforts to help students.
"I'm the parent of a student who's in their fourth year at Western, and I just don't like the stories I hear," he said.
While the USC is already a not-for-profit, the USC Foundation is seeking status as a registered charity, meaning any donations it accepts would be tax-deductible. Obtaining charity status takes between eight and 18 months, and the foundation is on month six.