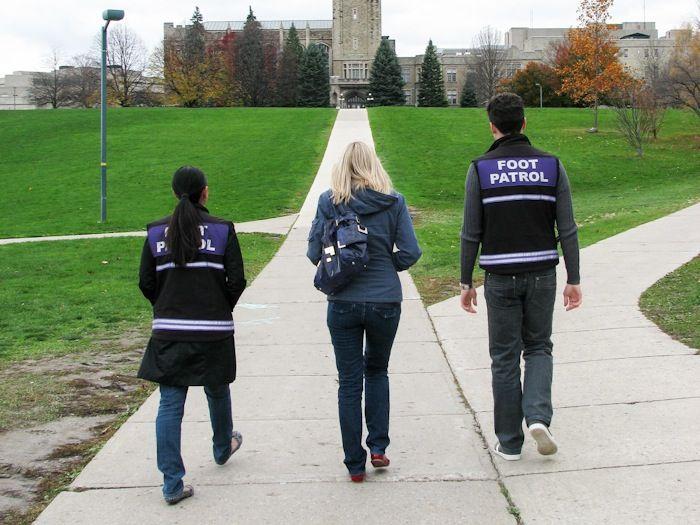 In their first in-person council meeting since March 2020, the USC discussed advocating for Foot Patrol to offer single-gendered escorts and extend the hours and the area they serve.
Foot Patrol is a free service where students can request two student volunteers to escort them around campus in the evenings. 
The pairs are usually mixed-gendered with one male-identifying and one non-male-identifying escort. The service normally runs Monday to Thursday from 8 p.m. to 12 a.m..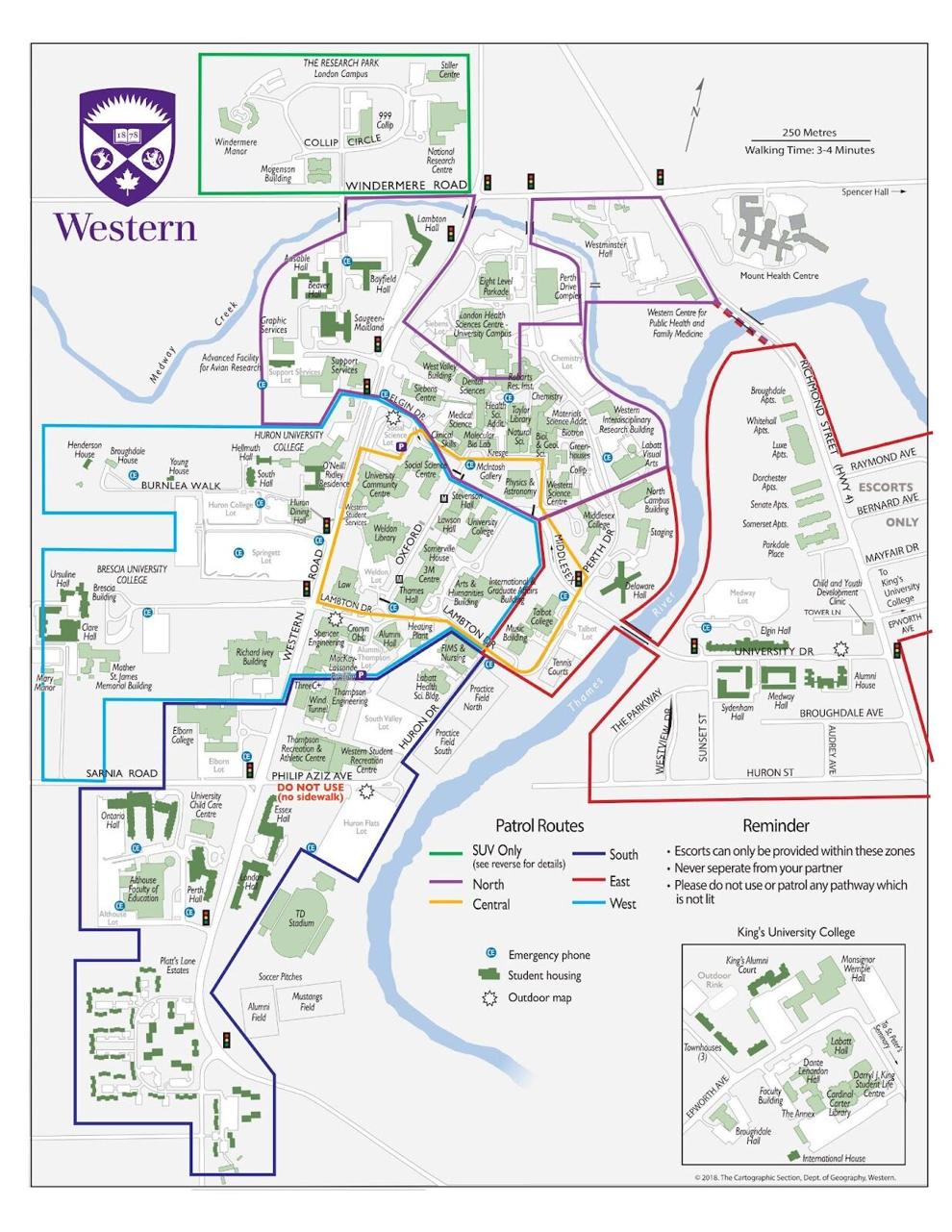 University Students' Council science councillor Ethan Chen introduced the motion and proposed the USC advocate for Foot Patrol, a Western University operated service, to extend its services to Fridays and weekends. The motion passed also asked council to advocate for single-gender escorts and virtual escorts, which would entail patrollers being available on the phone rather than walking in-person.
"What we hope to do is to establish our advocacy priorities on the USC on how we can best be sure that Western performs its foot patrol and how we can best get all the information," said Chen.
Councillors hoped the introduction of single-gendered walk-homes would make some students more comfortable using the service. 
A later amendment focused on creating safety training for single-gender escorts, as USC president Zamir Fakirani felt volunteers in single-gender escorts might experience danger walking alone.
"[Foot Patrol] can offer a single gender escort, but they have to be proactive in how to control and make sure that those volunteers are still safe and able to do their job," said Fakirani. 
Some council members raised concerns about the potential strain extended hours and areas would put on Foot Patrol and their volunteers. This year has seen only 83 Foot Patrol volunteers, a decrease from the expected 250 to 300 volunteers seen in a normal year, according to the services' website.
Fakirani explained the coronavirus pandemic has been the main factor affecting volunteer numbers. 
"The concern has predominantly been COVID and that's why they have the offerings that they have," said Fakirani. "But they don't find it challenging to actually recruit volunteers in a regular year, and [if] they had more volunteers, they would have been able to expand services and offerings."