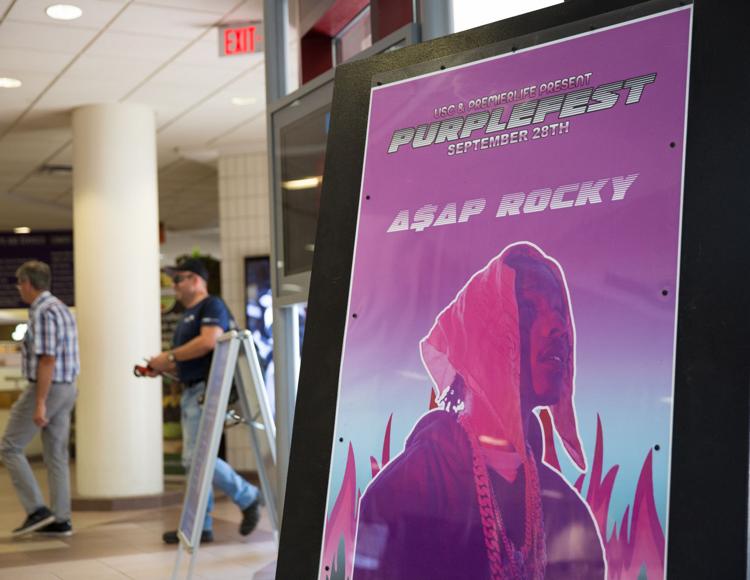 The USC will reinvest money into the community that they had paid to A$AP Rocky before he cancelled his Purple Fest appearance, leaving them a surplus as some students asked for refunds.
Rocky was denied entrance into Canada the night before Purple Fest, leaving the concert with no headlining act. As tickets were already sold-out at full price, many students raised questions about where the money collected to pay Rocky was going to be used.
The University Students' Council announced soon after that they would not be offering refunds. 
Nico Waltenbury, the USC's communications officer, said their surplus will be redistributed in the Western community after the expenses are reconciled from the event. 
"It will look like other forms of investment, whether that be programming or a number of different things," Waltenbury said. "The idea is reinvesting in the Western community."
Waltenbury said that they are not a position to disclose the amount paid to Rocky, due to contractual obligations.
The exact plan for the money is unknown. It will take weeks to reconcile the event, said Waltenbury, and whatever is not put into covering the event's expenses will be allocated based on discussions yet to happen.
For now, students have been posting on social media demanding both refunds and more information about the money that was paid to Rocky. 
When the USC tweeted about the lineup change, the replies were flooded with calls for refunds. 
The anger about the Purple Fest did not end after the concert on the 28th. Students are still wondering about where the money they spent will be going, and if they will get it back. 
On the weekend, students on the Western subreddit called for comment from the USC about the issues surrounding Purple Fest.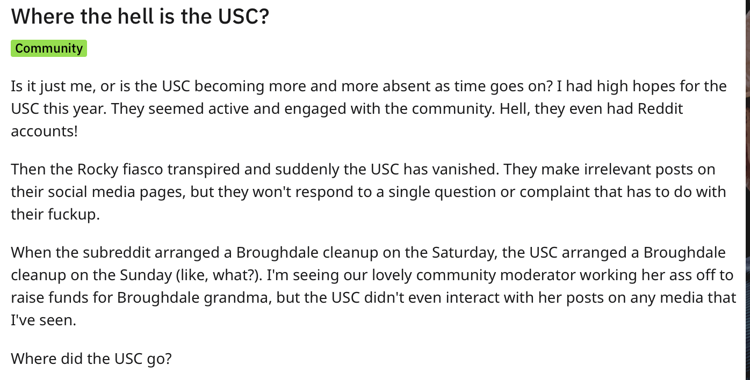 This post prompted a response from u/PresidentUSC Reddit account, used by Bardia Jalayer President of the USC.

The USC said they had no advance knowledge of Rocky's intent to cancel, despite some worries among students that they had.
"We would absolutely never intentionally deceive the Western community," Waltenbury said.
Jalayer said that Rocky's security team and DJ were already in London when they found out he was denied entrance to Canada.
"The USC and A$AP Rockys team did all the due diligence required in the attempt to ensure that A$AP could attend Purple fest," Jalayer said. 
Students will be informed about the details as they are finalized.  
"We want to thank the 13,000 Western students and guests who still attended Purple Fest despite the rain and lineup change," Jalayer said.