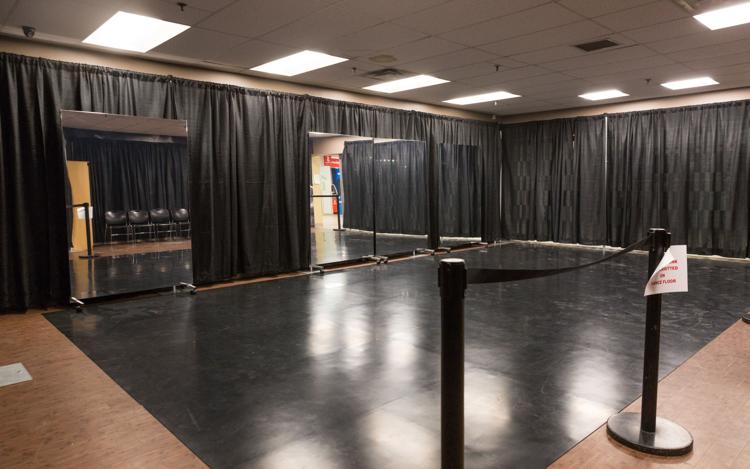 For now the days of weaving through dancers in the UCC are over — the USC has found them a temporary dance space.
Dance events commonly occupy the University Community Centre atrium and basement on weekday evenings. This is not an ideal setup for dancers, as some groups require a specific type of flooring or could benefit from mirrors.
These issues were presented to the University Students' Council during an early October roundtable discussion.
Carina Gabriele, student programs officer, responded to these requests by working to open a new space specifically for clubs that dance.
"We really wanted to act quickly and we really wanted to be able to accommodate these students," Gabriele said.
The USC has been working since October to find a suitable solution and, as of this week, unveiled UCC Room 78 as a space exclusively for dance events.
The room was previously a Body Systems Nutrition location but has been renovated with floors suitable for dancing and mobile mirrors. The room is available 24 hours a day, seven days a week to clubs looking to book rooms for dance events.
The mobile mirrors can also be used to close off the space to protect the dancers' privacy during practices. This was a particular concern for clubs whose audiences pay to attend their events but could watch the same dances for free in the UCC.
The room was originally available from 5 to 11 p.m. during January. Gabriele said that clubs had requested the space be open for longer, and she was able to accommodate these requests.
"I think that having this space available to them is really helping with their accessibility," said Gabriele. "The majority of emails we have been receiving [are] all people being really happy and grateful that this space has been made available to them."
Gabriele commented that this year there were less rooms available for dance events due to the Thames Hall renovations, a space used by many clubs.
Other spaces now available to clubs include the club space UCC Room 315, UCC Community Room and the Mustang Lounge. Specifics for booking an available time can be found in the USC space usage policy.
Correction (2:25 p.m., Feb. 13): An earlier version of this story stated that the dance space was permanent.