A University Students' Council candidate withdrew Friday night, citing a desire to protect his well being and future.
The candidate, Team Ocean's vice-presidential contender Rav Datta, alluded to a critical juncture in a Facebook post. The announcement comes one day after the Gazette published an article about a student's claim that Datta punched him in September, leading to Datta's resignation from his soph team.
"When I announced my candidacy, I understood that there would be tough conversations to answer," wrote Datta. "After apologizing for a mistake numerous times to numerous individuals, admitting fault to my peers and university administration, and seeking counselling, I was hopeful that by sharing my story with students, I could engage in a larger conversation regarding the mental health services offered on campus. ... This is certainly not the outcome I anticipated."
Datta's slate mate, presidential candidate Ocean Enbar, announced he will continue to run solo. While Enbar wished to recruit a new vice-presidential candidate, the USC's elections governance committee ruled that the nomination period had officially closed, according to a press release.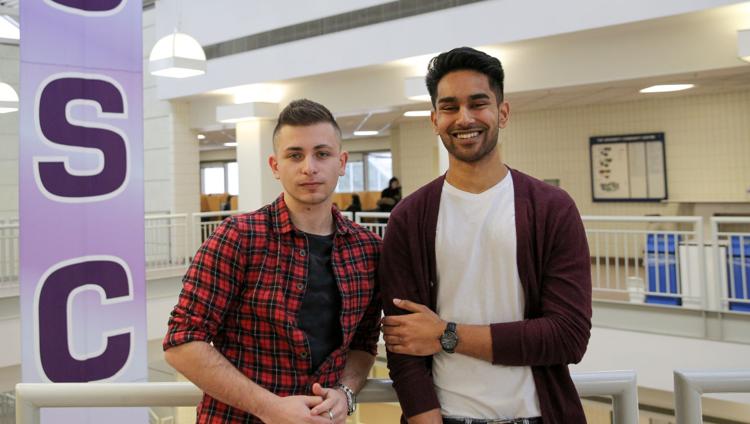 "Many of you support me and my platform, which is why I will continue to fight for what our campus so desperately needs," wrote Enbar on Facebook. "While it might seem as if I now stand alone, that is not the case. I have not stopped receiving messages of strength and support from supporters across this campus."
Since the resignation, Enbar has already participated in a faculty debate against both PrattChang candidates, and will do so again in Monday night's media debate.
The elections governance committee stated if Enbar does win the election, the vice-president position "shall be filled in a manner determined by council," as cited in bylaw #1 section 9.6. Secretary treasurer Erin McCauley said that council will "explore a variety of options" for this process.
The committee also described Datta's resignation as an unprecedented situation in the two-person slate system. The USC's board of directors stated the decision to allow Enbar to continue his campaign alone sets precedent.
"The board has tasked the governance subcommittee of the board to re-evaluate the exhaustiveness of our bylaws for future elections," the board said in the press release.
This process will entail looking to other institutions for precedent to create a framework that details how a mid-campaign resignation should be handled. Once the board approves the changes to the bylaw, they will go before the USC for review and approval.
The USC executive and opposition slate, Team PrattChang, declined to comment. Datta did not return a request for comment.
"I would like to take a moment to thank all of my close friends who pushed me to pursue my goals of representing a campus community that has continuously lifted me up when I've been down on myself," wrote Datta.
The announcement cames 10 days before the beginning of the elections' voting period on Feb. 5th and 6th.