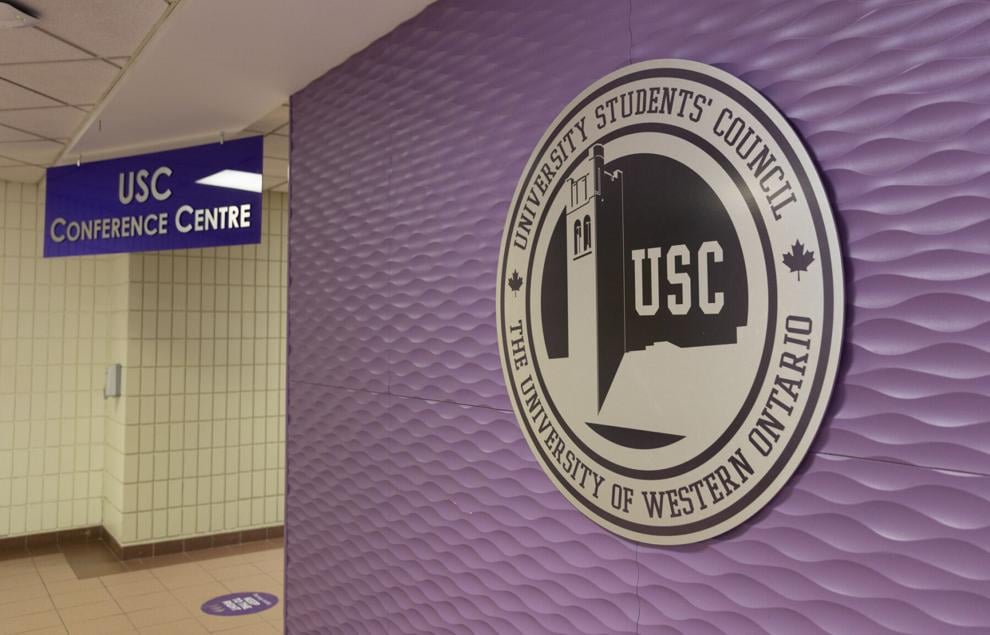 The USC officially inducted Zamir Fakirani into his role as president at their Annual General Meeting, as council wrapped up their 2020-21 term.
The meeting announced the incoming University Students' Council vice-presidents March 7, featuring well-wishes from outgoing president Matt Reesor, upcoming plans from Fakirani and several working groups' final presentations.
Reesor began his speech thanking his current council and executive team and reflected on his tumultuous and distanced year as president.
"Coming into this role, as a wide-eyed 22-year old, I had no idea what was ahead of me and how much I would change," said Reesor. "Whether that change would be learning more than I ever thought possible in a 12-month period, or, to quote an unnamed councillor …  to say I've aged over eight years in this one year — I wouldn't trade this experience for the world."
Reesor also introduced the updated USC charter, which outlines the core mission of the USC — including providing students with services, resources, and programming — as well as its supporting pillars. Much of this document is similar to the one written in 2017, under then-president Eddy Avila, as Reesor believes both councils follow many of the same values.
Fakirani thanked the current council and executive for their mandate, and expressed his own excitement for the upcoming year.
"Words can't express how excited I am to be here today to thank the outgoing council and executive for such an amazing and impactful year," said Fakirani. "[I'm excited to] welcome and begin working alongside the incoming council in what I can imagine will be just as meaningful a year."
Fakirani is joined by Ziyana Kotadio and Eunice Olajedo, who will spearhead advocacy next year as the council's vice-president university affairs and vice-president external affairs, respectively. Nathan Szierer will tackle next year's budget as vice-president governance and finance while Maddie Osborne's first task will be planning Orientation Week as vice-president student programming. Former presidential candidate Callista Ryan also landed a seat on the executive as vice-president communications.
Council also saw final presentations from its three major working groups on their efforts throughout the year. The working groups focused on anti-oppression, sustainability and ending sexual and gender-based violence.
The Anti-Oppression Working Group presented its paper with recommendations to address anti-racism strategies both at Western University and within the USC. These include creating an anti-oppression database, enforcing mandatory anti-racism training for faculty councillors and promoting the newly-adapted anti-racism reporting tool.
The Sustainability Working Group shared their own work to create a more extensive green policy for the USC. This included researching other universities' sustainability policies, looking at council operations and exploring ways to address council's waste management.
Even with a year's work, the group asked to be renewed as they have not yet produced a recommendation paper, according to Fakirani, who is also a member of the working group.
The Anti-Sexual and Gender-Violence Working Group formed subcommittees to conduct more extensive research and consult with survivors throughout the year. But, the working group chairs said their consultations were hindered by the online format and emphasized their need to compensate survivors for their emotional labour.
Instead of releasing policy recommendations, the group established a if there's an online component to the system, link it who share their experiences going forward and create a report detailing Western's past gender-based policies. Leader Eva Alie believes this will enforce continuity in the group's advocacy even with the change of councillors and executives this coming year.