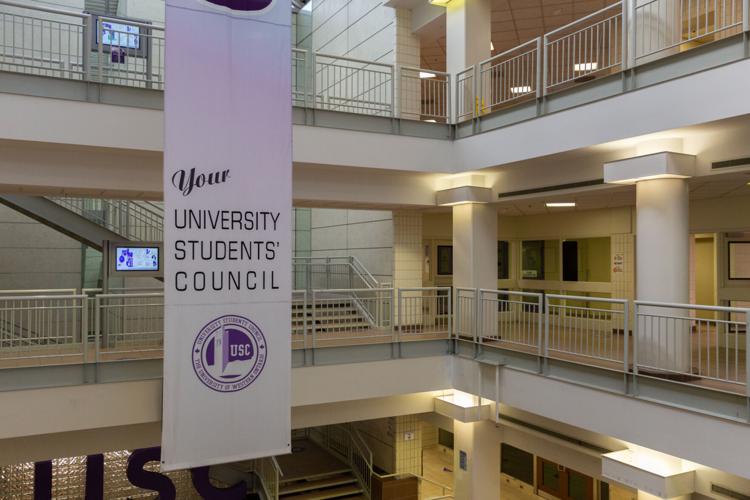 The USC is preparing to drastically alter their 2021 election format as they look to a second semester that will likely see most on-campus activities, including campaigning, continue fully online.
"We do have to go online [and] there's the ability to vote online instead of in-person," said University Students' Council vice-president governance and finance Marc St. Pierre.
Election reform was a key topic at the USC's October meeting, along with details of the new Student Bursary Fund and controversial e-proctoring software Proctortrack.
Councillors raised several concerns about the shift to online elections, specifically the effects on voter turnout, as the last few years have seen less than a quarter of undergraduate students cast a ballot, with last election's turnout down two per cent from the year prior.
St. Pierre responded to criticism by outlining new programs the USC intends to launch, including workshops to educate potential candidates on the election process, an extensive Get Out To Vote campaign and increasing accessibility through an "elections toolkit."
"I think it's going to be a continued strategy," said St. Pierre. "I don't think this is a question that will go away."
Council also touched on a lack of diversity in electoral candidates. Only one role on the USC's six-member executive team is a visible minority this year and the council is prioritizing programs to make elections and applications for executive positions more accessible.
Some of these programs include election toolkits, which will help educate and ensure all candidates are competing on an even playing field. Council will also introduce an Equity and Elections campaign, which will encourage students from marginalized communities to participate in the USC elections.
The Elections Governance Committee will have more say in accountability during elections, especially as voting and campaigning transitions online. Council will still be in control of the election process, but the change gives the EGC more power in extreme cases.
Council also moved forward with plans for its new $300,000 Student Bursary Fund. The fund was approved at September's council meeting and will provide up to 300 bursaries worth $1,000 to Black, Indigenous, people of colour, low-income and international students.
The USC will collaborate with Western University to ensure all students who receive the bursaries meet the requirements.
A 12-member committee will distribute the bursaries to applicants. The committee will be made of six USC representatives and six students-at-large, who will be hired by a three-person panel consisting of a council representative, a representative of peer programs and the associate vice-president of finance.
The hiring process for the committee was established despite an amendment from the last council meeting that stated the members would be elected. USC president Matt Reesor said this was done to better distribute funds.
"We were able to have a good discussion about what would be the most opportune way to ensure that students who want to be on this committee, to ensure that they're releasing these funds as the six students at-large, face minimal barriers and it's the most inclusive way possible."
Councillors raised concerns over how accessible the bursary fund would be for marginalized students, given the USC's poor outreach to those communities. Reesor emphasized the need to work with ethnocultural clubs and other groups that could spread the word about this fund to their members.
Vice-president university affairs Victoria Barroso also discussed her search for alternatives to Proctortrack, despite Western's recent decision to resume using of the software.
Barroso and the Society of Graduate Students are involved in the Office of the Registrar's Proctoring Student Subcommittee, a group aimed at alleviating students' concerns about e-proctoring and demanding more transparency from the university.
"The USC is pretty disappointed to see [Western returning to Proctortrack]," said Barroso. "But, we're continuing to rephrase our concerns around privacy, consent, accessibility, as well as continuing to do our own research on remote proctoring's best practices in other institutions."