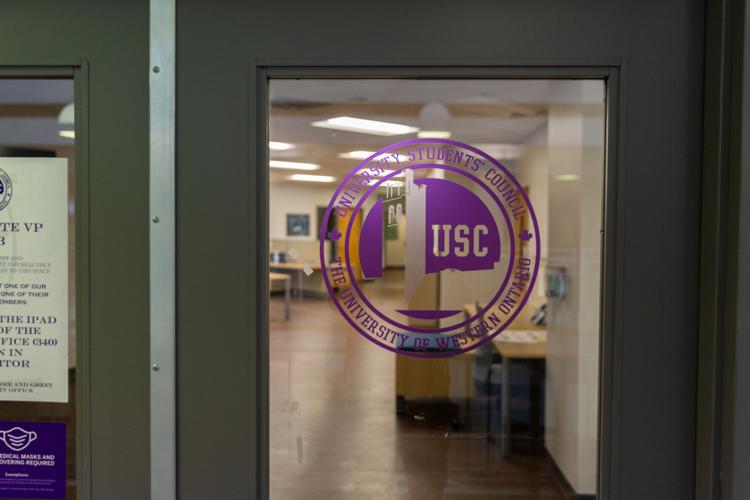 The USC's first policy paper of the school year codifies council's stance on university transparency about rising tuition costs, specifically for international and professional students.
The paper will not have any power to mandate policy at the university or any levels of government, but will determine council policy and guide future advocacy.
Vice-president university affairs Victoria Barroso presented the tuition policy paper at the last council meeting of 2020, which passed unanimously. Barroso worked with vice-president external affairs Mackenzy Metcalfe to turn summer consultations with students into the policy paper.
The policy challenges the university to be transparent about and limit tuition changes, as domestic tuition was growing by more than two per cent a year before the provincial government froze increases in 2019.
"The University Students' Council encourages that Western University actively communicates tuition increases to students before the completion of the winter term, providing more time for students to financially plan for increased tuition," the paper outlines.
The USC wants to see the university publicly break down where tuition fees go before students have to pay.
The paper also calls for Western to allow more flexibility and accommodation for students who may have difficulties with tuition payments, primarily by allowing students to pay tuition in instalments. These accommodations will also prevent students from being penalized with late fees if they are unable to pay the instalments on time.
The report pushes to remove additional costs in professional degrees, such as law and medical school, which have increased their tuition by 528 and 570 per cent respectively since the 1990s. The USC argues these increases have prevented lower-income and marginalized students from pursuing professional degrees.
Other non-tuition costs have also risen, such as personal equipment, costs associated with work placements and lab fees, making professional degrees more expensive to pursue.
The paper recommends the university disclose and explain all additional fees to students prior to the first payment.
The USC would also like tuition to reflect students' course loads, through adopting a per-credit system for five credits and a flat rate for course loads above that. Currently, a per-credit model is used for up to three and a half courses, but there is a flat rate for full-time course loads.
The report advises the Ontario Ministry of Colleges and Universities to increase basic operating grant funding for post-secondary institutions, as even though post-secondary education becoming essential to compete in the job market, many students are left shouldering considerable debt. The USC hopes increasing grants will better fund schools so that students can pay more proportionate tuition.
The USC also recommends caps for international students' tuition, which has risen dramatically with the coronavirus pandemic. But even prior to the virus, the last four years have seen international tuition grow almost 40 per cent.
The paper recommends the university regulate international tuition at five per cent and the Ministry implement a cap of three per cent to regulate tuition.
"We're really excited to have it come to council, it's probably good now that we have a stance on it for our advocacy, and we're appreciative of all the feedback we gained through consultation," Barroso said.