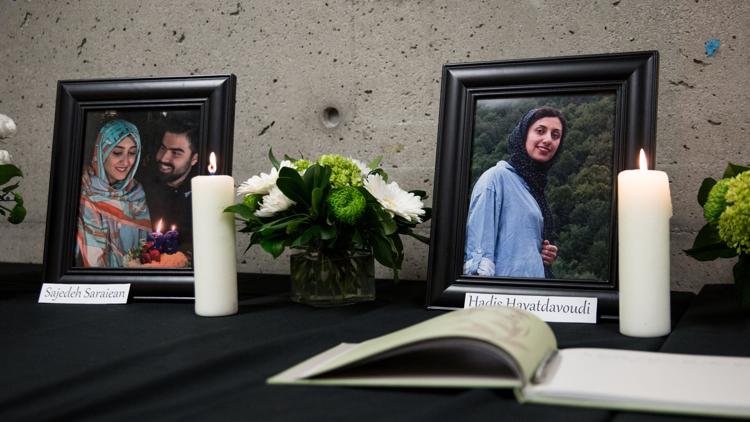 Wednesday night, Western gathered in grief, remembering four students who died in a plane crash in Iran just that morning.
Ukrainian Airlines flight PS752 was en route to Kyiv, Ukraine from Tehran before it crashed due to an apparent engine failure. All 176 passengers onboard were killed, 63 of which were Canadian. Among those, several were students and lecturers from universities across the country.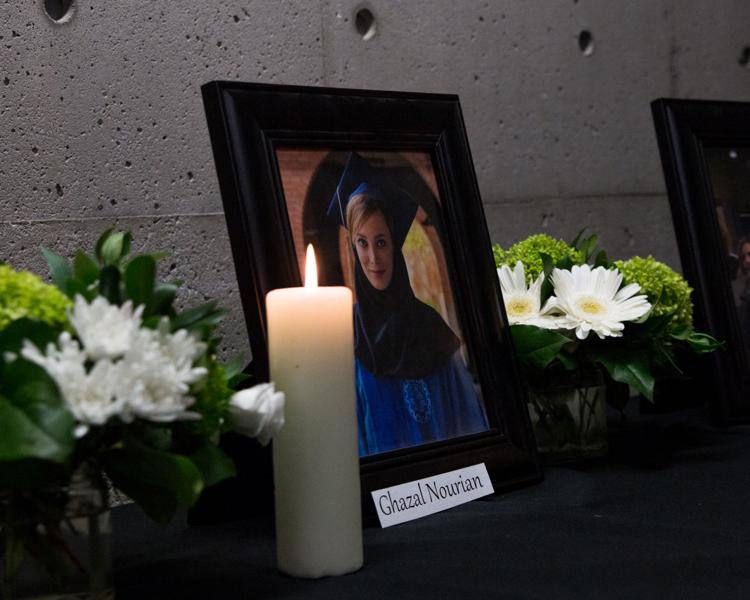 The community mourned the loss of Ghazal Nourian, PhD candidate in mechanical engineering; Milad Nahavandi, who studied chemical and biochemical engineering; Hadis Hayatdavoudi, chemistry PhD candidate; and incoming engineering masters student Sajedeh Saraiean.
Western University brought together the vigil Wednesday evening in the International and Graduate Affairs Building. Beneath the building's towering stained glass windows, mourners drifted through the atrium in clusters, giving their condolences to the families and friends of those lost in guestbooks.
The deceased were commemorated with a slideshow of photos, music and moments of silence. Two students — friends of the students killed — read a poem in Farsi, calling for peace as violence escalates between Iran and the United States.
Western's president, Alan Shepard, reminded the crowd that grief counselling is available at the university.
"Please know you're surrounded by a community that cares, we want to support you in your grieving," he said.
Shepard acknowledged 11 other universities across Canada similarly lost students in the crash.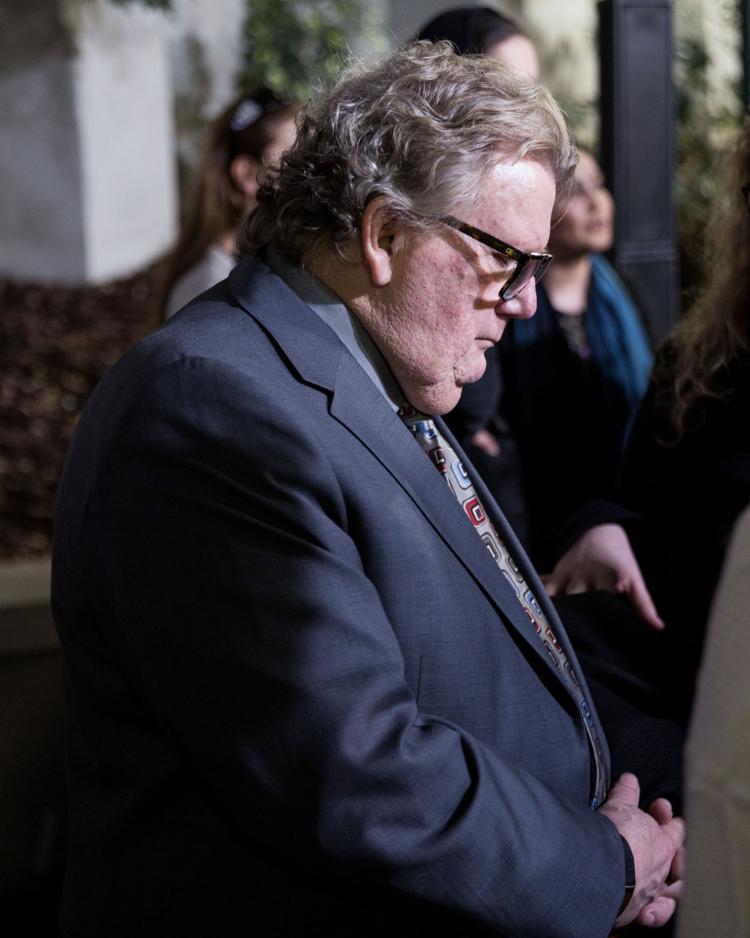 The Mayor of London, Ed Holder, addressed the crowd tearfully from the podium.
"This is not right. We should not be here this afternoon grieving the loss of these four young people, we should be celebrating their return from home [after the holidays]. It's not right," he said.
Holder said London will lower its flags to half mast until Sunday out of respect. Western lowered its flags Wednesday afternoon.
"I can tell you on behalf of our London city council, and all of London: we wrap our arms around you in your grief and say to you, we are one," he said. "And that's what makes this so profoundly, profoundly sad."
Executives from the University Students' Council attended the vigil after cancelling their event — the State of the USC address — that was set to be hosted in The Wave Wednesday night.
"Please look out for your peers during this difficult time as we mourn this loss as a community," the USC wrote in a statement on Facebook.
The USC's Peer Support Centre is open Monday to Friday from 10 a.m. until 4 p.m. for drop-in peer support for those in need of support. Students can also access drop-in crisis counselling in Student Health Services.