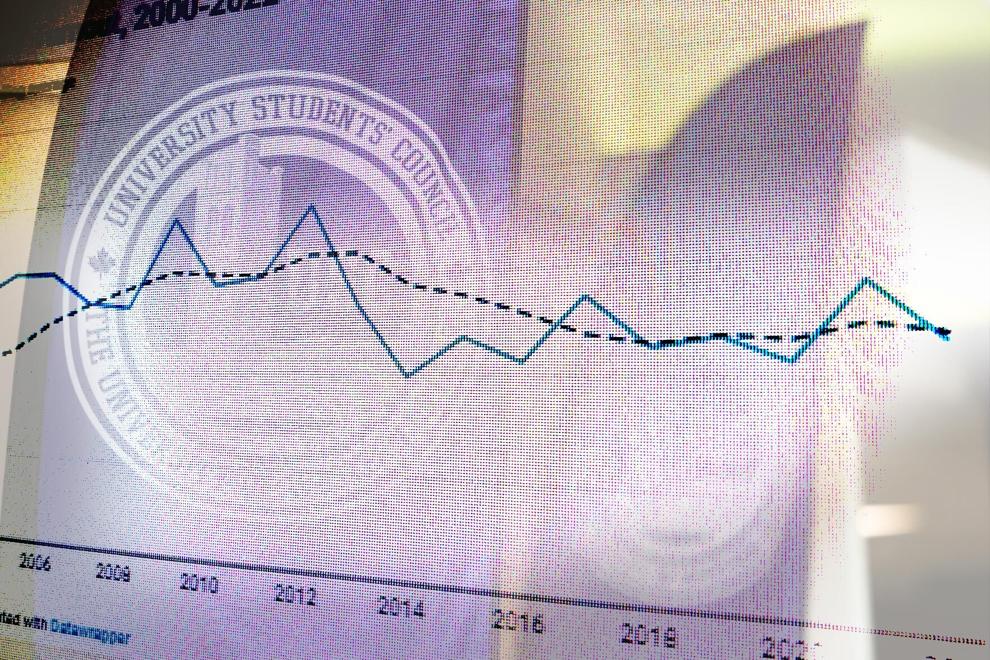 Just over 23 per cent of eligible voters cast a ballot in this year's USC election, down from 28 per cent in 2021. 
This year's University Students' Council election, which took place Mar. 10 and 11, saw 8,229 students participate, with 6,875 voting for the position of USC president.
In 2021, 9,750 voters cast a ballot, with only 493 abstaining from the presidential vote. 
Voter turnout for Western University's USC elections can vary significantly. Since the year 2000, voter turnout has been as low as 15 per cent, and as high as 38 per cent. 
The USC elections campaign period was shortened to just eight days this year, down from 12 for the 2021 election. Like the election of 2021, it was conducted virtually. 
A number of factors can play into the number of voters who turn out for USC elections, such as the presence of referendums on the ballot — which usually concern USC ancillary fees. 
The 2009 USC election included a referendum question regarding a renovation to the former UCC gyms, leading to a voter turnout of 37 per cent with 9,439 votes. The election of 2011 reported a voter turnout of 38 per cent and 10,426 votes, with a dental and health plan referendum question on the ballot. 
Compared to student union elections for other Canadian universities, Western's voter turnout in USC elections is relatively strong, with an average voter turnout of 26 per cent over the five-year period between 2017 and 2021. 
Turnout at Western has also been relatively stable compared to other universities. While on average Queen's University and McMaster University have higher five-year voter turnouts than Western, both universities have been trending down in recent years — with Queen's seeing an 18 per cent voter turnout in 2021 and McMaster seeing a 19 per cent turnout in 2020, with no election in 2021 as the position was acclaimed. 
Recent years have seen an increase in the number of acclamations for student union executive positions, including at Waterloo in 2018 and McMaster in 2021, a pattern also seen in Western's elections this year. At the University of Toronto, no students are running for the position of student union president for the school's spring 2022 election.