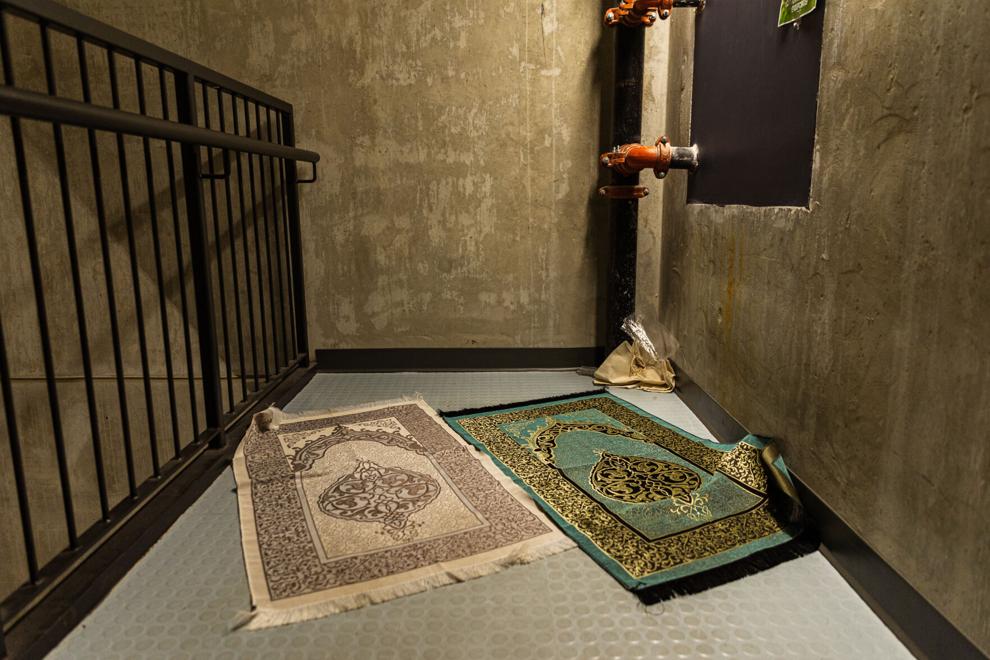 Five times a day, Abdullah Al Jarad opens the heavy door to the stairwell on the fourth floor of the Amit Chakma Engineering Building, climbing two flights of stairs before reaching the second landing.
Balancing a hectic schedule as a fourth-year software engineering student and his role as vice-president of Western University's Muslim Students Association, Al Jarad is greeted by the stairwell's dim lighting and thin layer of dust — a less than ideal place to offer prayer to Allah.
"The first thing, from what I feel, is unsafe," said Al Jarad. "The place where we pray is unmonitored and unsupervised. There's no cameras. You're just on your own in that dark space. And you're praying."
Prayer is very important to practicing Muslims like Al Jarad. They must pray five times a day at specific times, determined by the position of the sun. Prayer requires a clean area to place a prayer mat and oftentimes enough space for a group of people.
Al Jarad is one of many students left praying in whatever space is available on campus, regardless of its suitability for religious practice.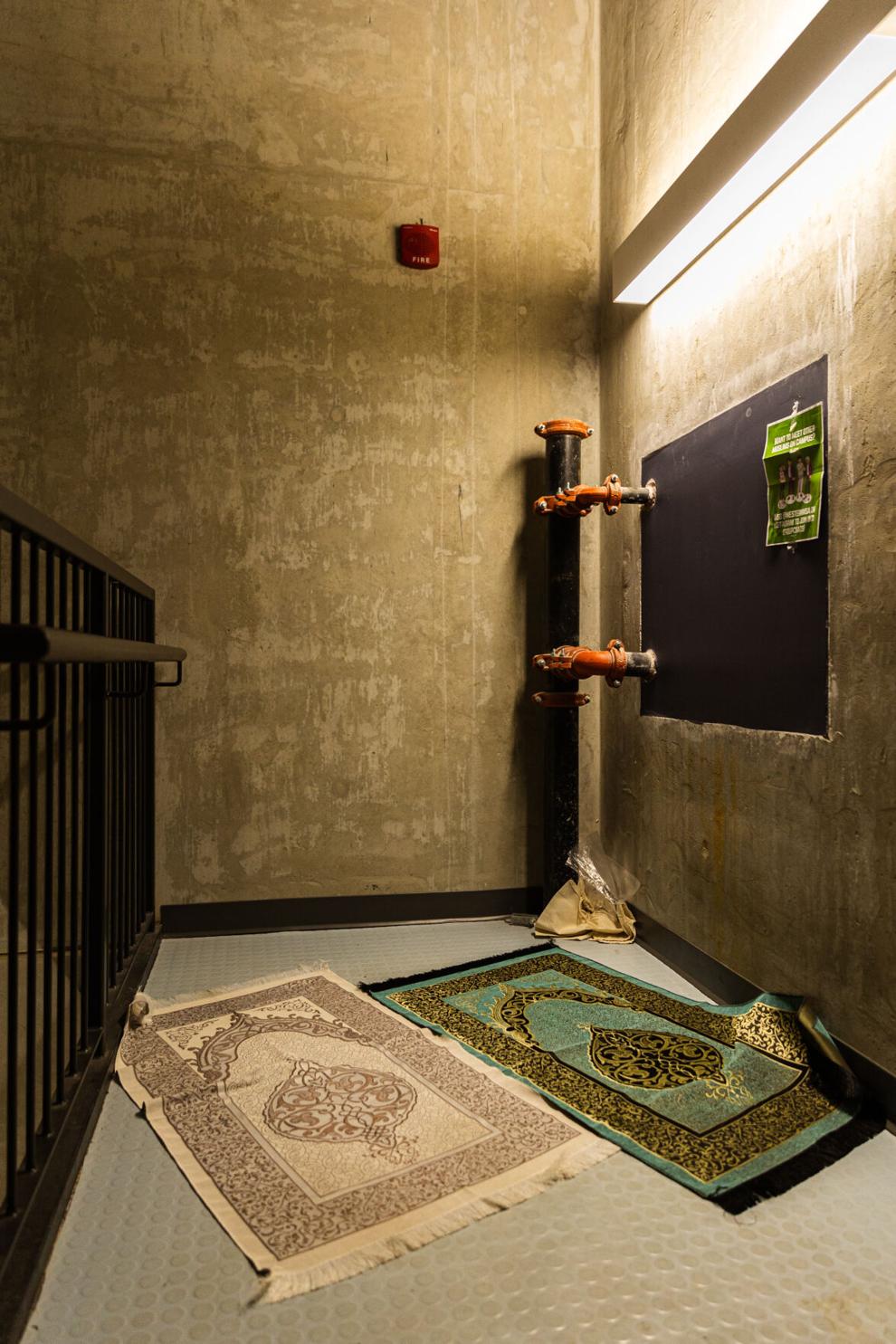 Western currently has one designated Muslim prayer room in the basement of the University Community Centre and an interfaith prayer space in Middlesex College. The Muslim Students Association also has access to the USC's Community Room in the UCC. But for years, Muslim students have been saying this is not enough.
"Muslim students across any faculty … should be able to have prayer space accessible to them in their own building," said Maryam Oloriegbe, the vice-president of public relations for the MSA and fourth-year medical sciences student. "Prayer is a non-negotiable thing. It's not something you can just put off."
The barriers Muslim students face accessing prayer spaces were highlighted for the university nearly three years ago in Western's Anti-Racism Working Group's final report, released in May 2020.
"With an estimated 2,000 Muslim students on campus, yet only one prayer room that accommodates 35 people, some reported having no choice but to pray in closets and stairwells which is demeaning," the report read. The report identified the University of Waterloo and the University of Ottawa as points of comparison, with reportedly five and three designated campus prayer rooms respectively.
The MSA is in the top 15 of all USC clubs for membership. But because the university's first equity census, launched in March 2022, didn't collect data on students' religion, there is no official data on the number of Muslim students at Western.
Terry McQuaid, director of wellness and wellbeing said "Western is actively working to identify additional spaces for our students to engage in spiritual practices," in a statement to the Gazette.
For now, finding prayer space is a particular challenge for Muslim students in the faculty of Engineering due to their course load and building's location. Dozens of Muslim Engineering students gather in the ACEB stairwell and take turns in the space at the designated times throughout the day.
Mohamed El Dogdog, a second-year software engineering student, said the walk from the engineering building to the closest prayer room, in the UCC, is "a very, very far trip to go to and then you have to come back to classes. If you have a class back to back there's really no space to catch the prayer."
El Dogdog explained, in Islam, women and men are also required to pray separately, which the stairwell does not allow for. He said there is not enough room for one gender, let alone multiple.
Women also have an added layer of challenges for prayer. Second-year software engineering student Aya Marie explained for a Muslim woman to pray, they need to be covered — a prayer room is important for storing items like hijabs and skirts.
"A lot of my friends don't wear hijab. So usually they'd have to walk all the way to UCC, they can't even pray with us at the stairwell," said Marie. "It's a pretty far walk, especially in the winter and between classes."
And for those in the stairwell, prayer feels dangerous.
"It puts us as an open target for anyone with any Islamophobic thoughts," said Al Jarad, who referenced the deadly attack on the Afazaal family in London in June 2021. "Number two, it's hazardous in terms of how high it is, and the risks that would come with this, the health and safety of people. And third one, it's an inaccessible praying area."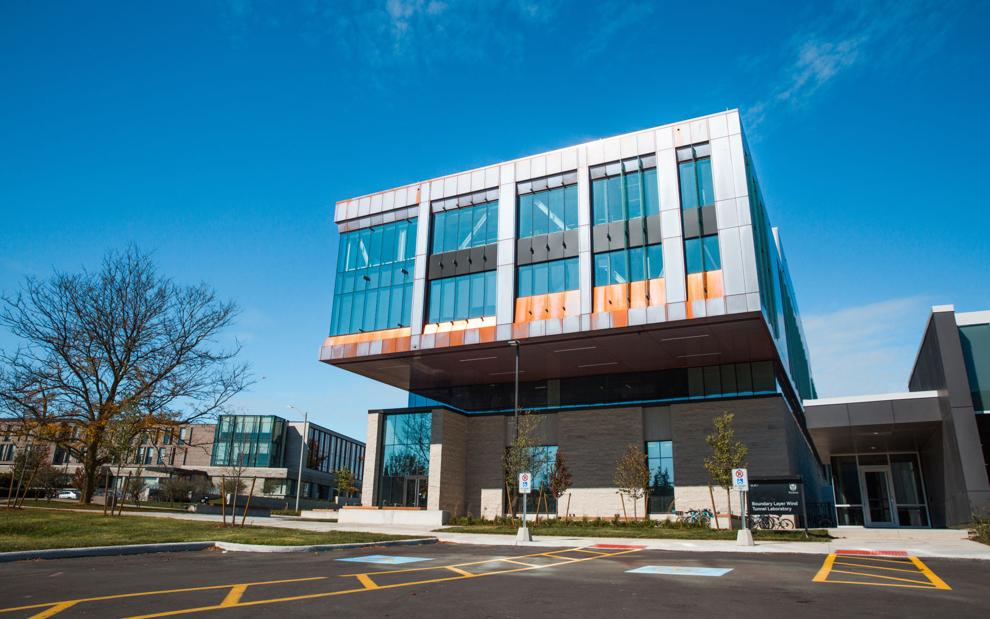 Al Jarad has been on crutches for months due to an injury, so accessing the makeshift prayer space on the stairwell's landing is difficult. The space is not accessible by elevator, which can keep students with physical disabilities from accessing it.
"I know there's been ongoing discussion about prayer spaces on campus and USC has allocated some space. There are two spaces right now — one in the UCC and one in Middlesex," Western president Alan Shepard said in an interview.
Prayer spaces and multi-faith rooms, or lack of them, have long given rise to controversy at Western.
The Gazette reported on significant confusion surrounding a new campus multi-faith space on the second floor of the UCC in October 2012, with students reporting they were unclear on its purpose. A few months later in January 2013, the USC proposed moving the multi-faith space to the Gazette office. The proposal was met with significant opposition from student leaders in religious communities and was never implemented.
After the proposal was withdrawn, similar confusion around the original multi-faith space's guidelines was reported in the fall of 2013, as the USC considered letting non-faith groups use the space for programming. In response, then MSA president, Amir Hage, advocated for a larger, Muslim-specific prayer room.
In November 2014, Western announced the relocation of the Muslim prayer room, along with the Chaplains' Services office, from University College to the UCC.
Following the announcement of the move and subsequent closure of the UCC multi-faith prayer room, five university chaplains resigned in protest, saying Western's actions were "unjust and discriminatory." The dispute made local and national news.
Over a decade after the UCC multi-faith space opened, these conversations continue. And for students like Al Jarad praying in the ACEB stairwell, there's a long way to go.
"When we pray in such staircases, we pray with fear. You never know when you could be the next target."