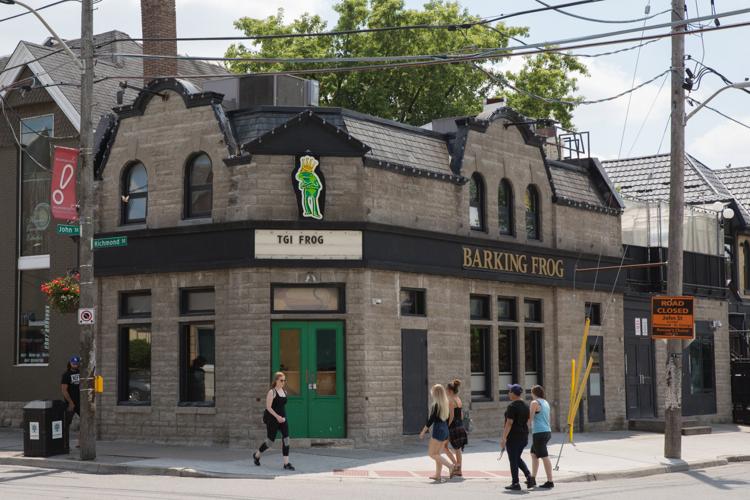 London's health unit confirmed three COVID-19 cases are linked to downtown restaurant Delilah's, formerly known as the Barking Frog. 
The Middlesex-London Health Unit declared an outbreak Monday in response to three restaurant employees testing positive. The restaurant voluntarily shut their doors to allow the health unit to conduct contract tracing.
The health unit said anyone who went to the bar between Nov. 5 and 12 are at low risk of exposure and should monitor for symptoms.
This news comes on the first day of London's move into the yellow tier in the province's colour tier system, putting new restrictions on restaurants, bars, retail stores and athletic  facilities.
The health unit is weary of potential new cases after around 100 people attended a house party on Friday. One 18-year-old and two 19-year-old men were charged under the Reopening Ontario Act and will face fines up to up to $100,000 for hosting the party.
Police are investigating a second house party in northeast London, which may also result in charges being laid for breaking gathering limits of 10 people indoors and 25 outdoors.
London Mayor Ed Holder called the parties "infuriating," saying he wishes the fines laid were higher.
"To say I'm frustrated would be a massive understatement," said Holder. "When it comes to large indoor parties, stupid doesn't even come close to describing them." 
Dr. Mackie echoed this sentiment, saying parties like this are a huge risk for transmitting the virus. 
"[Parties like this] generally do not keep lists of those in attendance. So it can be very difficult to track down all of the people who have been in attendance," he said. "It's sort of snowballing, trying to speak with people who might have been in contact with people who might have been in contact with people." 
The Mayor also pointed to young people in their late teens and early twenties as the demographic largely engaging in dangerous activity, saying  "you can't fix stupid, but you can fine it." 
"To the miscreants who take no responsibility for their ignorant and selfish behaviour. Get out your chequebooks, because we're coming for you," he said.
According to the Mayor, the city will continue to enforce fines on individuals who choose to host large gatherings. 
This is the second weekend large parties have ended with provincial fines. Two men were charged with hosting and participating in a large gathering Halloween weekend on Beaufort Street. All of the party hosts are expected to appear in court in the new year.
Update (Nov. 16, 2020, 6:13 p.m.): This article was updated with additional information from the Middlesex-London Health Unit.