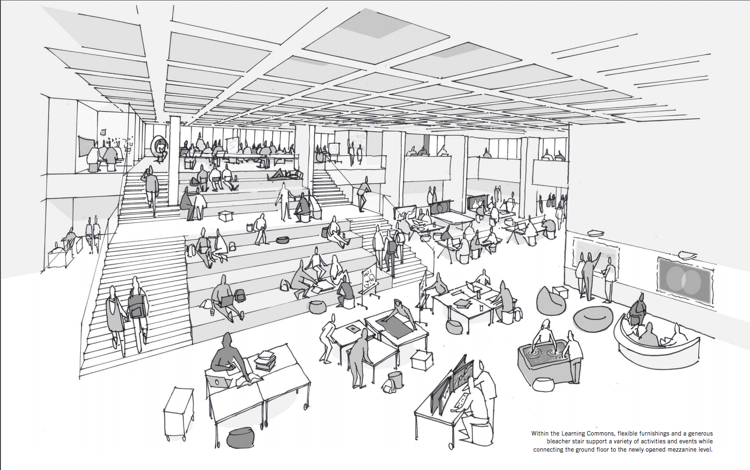 Students can expect to find a rejuvenated Weldon library on the horizon.
A proposal for Weldon's renovations, set to be completed by 2021 earliest, could see an increase in study space and digitized work spaces. 
According to the Western Libraries Space Master Plan, which provides a long-term agenda for libraries across campus, the D.B. Weldon Library will undergo a major face-lift with a phase one budget of $15 million.
The Space Master Plan is in response to student concerns, which have been brought to the attention of leaders of the project through campus consultations and focus groups.
Jennifer Robinson, associate chief librarian at Western University, anticipates completion within a minimum of two and half years.
According to the executive summary, 4,600 students and more than 300 faculty, staff and campus provided input to the master plan of the renovations.
The report notes that Weldon currently faces significant challenges, including an outdated building infrastructure, which compromises performance, energy efficiency and comfort with a lack of fresh air circulating within the building. In one instance, the document even admits that "the experiential quality of the libraries as places does not reflect Western's commitment to excellence, and fails to inspire the sense of innovation, excitement, and discovery that characterizes a world-class academic institution."
"We want to prioritize things that we think will be transformative, things we think will make the biggest impact and things we think we can afford," said Robinson. "In order to increase study space, we'll likely be looking at reducing our [book] collections footprint."
The plan estimates that there are 2.1 million visitors to Western Libraries each year, and more than 9,800 daily visitors during busy periods, making the space a critical resource for Western's students, researchers and faculty.
"This building was never designed to have a lot of people on the upper-floors: it was designed for books. We need to put in proper ventilation up there, so that's one of the first things that will have to happen," said Roland Kriening, director of administration and operations at Western.
Disruptions to library services are to be expected and may begin as early as next summer, according to Kriening.
Within Weldon, the existing reference hall will be transformed into a two-story learning commons, and a new digital scholarship centre at ground level will help open up the space.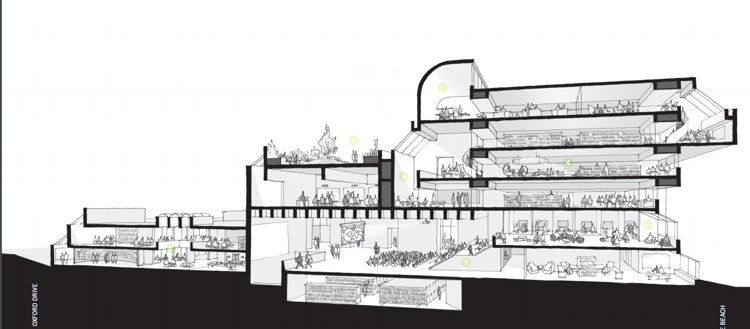 The master plan proposes an approximately 20,000 square-foot increase in learning space.
The learning commons will take the form of a large, multi-use hub with bleacher-style stairs designed to encourage collaboration. This space will include modular furnishing and writing surfaces that allow students to customize space as required.
Group study rooms will be completely refurbished to include flat panel, wireless displays that connect to laptops and mobile devices.
Presentation practice rooms, which have the capacity for presenters to record and replay presentations, will also be included in the renovation.
The digital scholarship centre will support cutting-edge research and teaching through a visualization lab, which will have large-scale projection and audio capabilities.
There will also be graduate and research common areas, which will accommodate small events, and a tech sandbox, which will operate as a high-technology complement to a general learning commons by offering students exposure to emerging technologies.
Planning strategies are grounded in improved spatial organization and design, with an emphasis on clear and intuitive navigation, spatial interest, variety and quality. This will be achieved through the expansion of existing windows in order to maximize daylight and views within the library.
Building on the Western Libraries Strategic Plan: 2015-2020, the Space Master Plan was completed during the 2016-17 academic year. Together, both reports lay out a comprehensive vision for the future of Western Libraries.
"We're going to make sure that students will be informed well in advance. If we have to close a certain area, we want to let you know that so you can find other spaces. We're working with our campus partners to identify what those spaces will be," said Kriening.